Binary Options
Brief history of Binary Options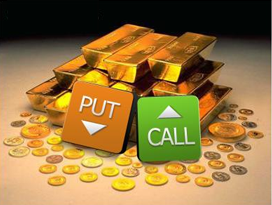 Although binary options have existed for some time, they were not commonly known and were often part of a more complex 'exotic' trade. However, after the global crash of 2008, many investors desired a simpler way to trade. In 2008, the American Stock Exchange opened the way for exchange-traded European options (trades which either return cash or nothing at a set expiry date). This new trading format paved the way for a whole wave of binary options online trading sites thus fulfilling the desire for a simple way of trading.
The simple way to trade
Binary options are a very simple way to invest in shares, commodities, indices or currencies over a short term period. You can choose to Call a share which means you expect the share to rise, or Put which means you expect it to fall. You also decide the time frame for the trade, time can vary from just as short as 30 seconds to a week. It's advisable not to trade in any timeframe less than an hour, without good reason, as it's very difficult to predict what will happen in such a short period. The money invested in the share is either lost at the end of the trade or else a percentage is returned. The percentage returned is predetermined at the time of the investment and generally ranges between 78 and 89%.
See our Top UK Binary Options Brokers list here!  
Advantages of trading binary
The big advantage of binary trading is that the basic requirement is you need to determine which way the share will go, i.e. down or up. You don't have to guess the volume of the change; as long as you guess the right direction you get paid in full. Furthermore, if you concentrate in a particular portfolio of markets, you can develop great understanding of these and be able to predict the movement better than a mere casual investor in these markets.
Binary Options therefore hold a broad appeal; they offer the advantage of quick simplified trades which benefit both experienced traders and new traders alike. The simplified format is also an ideal start for those new to the world of trading by offering the easiest way to get started in investing online in shares and other commodities.
Binary Options Brokers
If you are interested in trading binary options, then there are few things to consider before picking one of the binary options brokers. When trading at a new broker, we highly recommend that you look if the broker is regulated or not. Also, important factor is that the broker is paying out your profits quick and smooth. Our trading team have created a top list of the most trusted binary options brokers alongside in-depth reviews of each brand its pros- and cons. Below you will find the links directly to the reviews:
What Assets Can be Traded as Binary Options?
One of the greatest advantages of binary options trading is that there are many different types of assets that may be traded on as binary options. This offers the binary trader not only the ability to specialize in one asset class and learn how to predict the movements of the individual assets within that class, but also a range of possible asset classes that can be traded in when a particular market is in a volatile state. Among these asset classes are Forex currency pairs, commodities, stocks and indices. Some binary brokers also offer binary options related to the price of Bitcoin or other cryptocurrencies, but this is not as common as the four previously mentioned.
As a general rule, beginning binary traders will start out by specializing in either Forex pairs or commodities, as these are generally the easiest assets to make predictions about based on past data. Stocks can be very profitable as binary options, but they tend to take more time to learn to trade, as investor perception has at least as much to do with the movement of a stock as the actual action of the company that stock is tied to. Once you have mastered one category of assets, however, it is always advisable to branch out into others. Market upsets are always a possibility, and it can be very beneficial to be able to trade competently in different markets during uncertain times.
Learning to Trade Binary Options
Like any financial trading method, binary options trading requires some education before you will be able to make money consistently. The first step to learning to successfully trade binary options is to learn about the class of assets you plan to start out with. If, for example, you plan to start out trading on commodities, you might begin learning about the relationship between stock market volatility and the price of gold or other such common affecting factors. Once you have gained a fairly good grasp of what makes the asset class you have chosen go up or down in value, you can begin putting your knowledge into practice in binary trading.
Many binary brokers offer free practice accounts that can be used to execute theoretical trades with no money being risked. If you are new to binary options trading and have signed up with a brokerage that offers this feature, it is highly recommended that you make use of it. Even if you are confident that you are ready to begin trading, test your skills on a practice account before putting real capital into binary options trading.
Selecting a Reliable Broker
When selecting any brokerage site, whether for binary options or for any other trading method, you should always be careful and thorough. Keep in mind that the firm you decide to trade with may end up holding large amounts of capital for you for long periods of time, so you want to be sure that you pick a trustworthy brokerage. We at Investing.co.uk have compiled reviews of some of the top binary options and Forex brokerage firms to help readers make educated decisions about the brokerage firms that they select. When picking a brokerage, it is also important to determine where and how that brokerage is regulated, as unregulated brokerages have been responsible for unethical behaviors in the past. Any legitimate broker's website will include legal information and certification numbers that will help you to determine that you are doing business with a credible brokerage.
Beginning Your Trading Career
Once you have signed up with a broker and funded your account, it's time to begin executing trades. When starting out, it is best to execute only low-volume trades. Most brokers have a minimum trade amount of between £10 and £25. If you're just starting out with trading and don't have a large amount of initial capital to invest, it is best to begin by executing trades at this minimum value level. Of course, if you are coming to binary options trading from a career in more traditional financial trading or if you have a large amount of capital to invest, this guideline may not apply to you.
When you begin trading, it is important to remember that you are going to lose on some positions. If you suffer a few setbacks, don't get discouraged. Successful trading is all about consistency and learning what makes markets move in the ways that they do. If you stick with it and keep learning, you'll find yourself becoming gradually more successful as time goes on.