Binary Options Courses
The simplicity of binary options trading makes them an attractive venture for many budding investors, but the high risk can make them a difficult financial product to navigate. For this reason, many UK investors turn to binary options trading courses, which provide expert advice and help you learn the best trading methods to master binary options signals and secure a higher win rate. This 2023 guide to binary options courses explains how to compare providers and highlights important considerations for any new trader, from fees and experience level to customer reviews and ratings.
Binary Options Brokers With Free Courses & Education
Founded in 2017, Pocket Option is a binary options broker offering up/down contracts on forex, stocks and cryptocurrencies. With over 100,000 active users and a global reach, the brand has proven popular with budding traders. Pocket Option also supports dozens of payment methods and has a low minimum trade of just $1.
How To Compare Binary Options Courses
Content
Binary options courses will often vary in difficulty and the type of content they teach. For example, some courses are directed towards beginners and cover the foundational elements of binary options trading, such as Udemy's Binary Options Beginners Guide Course. Other courses focus more on specific trading methods, for example, time-sensitive strategies for contract lengths ranging from 5 to 30 seconds, or 1- to 5-minute blocks.
More difficult binary options courses may introduce complex strategies like the zigzag or candlestick strategy, while other training materials may concentrate on a particular asset. Udemy's Bitcoin Short Sell Trading & BTC Binary Options course, for example, focuses exclusively on crypto binary options.
It's also important to consider what you need to learn from your chosen binary options course. Do you want to get to grips with graph analysis? Do you want to find a killer strategy? Or do you need to learn everything about binary options: from bot accuracy and indicators to signals, expiry times and different strategies for scalpers?
Once you know your goal, you should compare how each instructor teaches and the type of learning methods they use. If you prefer more interactive learning, check if the binary options course includes Zoom lessons for more group discussion and explanation. If you're a visual learner, try to find a course with lots of tutorial videos. If you learn best through questions and answers, look for courses with a catalogue of quizzes. If you prefer reading, search for binary options courses with an accompanying ebook download.
It is important you choose a course which matches your learning goal and is taught in a way that lets you achieve the best results.
Cost
Binary options trading courses vary in price. While many courses are free, paid courses tend to be more detailed and have additional benefits like expert insights, tutorial video features, and even walk-throughs of binary options trades on demo accounts.
Some online binary options courses also offer free trials and money-back guarantees. The cost structure can range from a one-off payment to a weekly or monthly subscription fee. One-off fees can be anywhere from around £15 to north of £500.
However, keep in mind that higher-priced courses aren't always superior, so be diligent, and consider your budget and what you require to boost your trading education.
Course Instructor
Binary options courses are operated by several different providers including universities, individual investors, websites, and regulated binary options business schools. It's important to consider the reputation of the provider as well as the individuals leading the course.
The top binary options courses offer classes and educational advice by expert traders with years of experience. For example, Max Ganik leads Investopedia Academy's binary options course and has over 10 years of options trading industry experience.
Reviews
Like choosing a binary options broker, it's important to compare reviews of courses before you enrol. Reading about different customer experiences can help you gauge the quality of the course and detect scams. Avoid any providers that promise to make you a millionaire in a few weeks.
This is especially important for UK traders, as the FCA does not regulate binary options courses.
Support & Accessibility
Since binary options courses are offered internationally in a range of time zones, you should also consider the kinds of support and accessibility offered. For example, if the course is based in Australia, it may be less feasible to attend all live classes and interact in real-time with the instructor.
Similarly, although many binary options courses can be taught in multiple languages, you should make sure the support services for the course provide advice in your language too. Check the size of the course's cohort if you can — the more attendees there are, the less personalised support you are likely to receive.
We also advise checking the support hours. Some binary options courses offer 24/7 support via a WhatsApp group link, which is ideal for international traders, while others are constricted to local business hours.
Certification
Some binary options courses may advertise certification for successful students. It might be nice to have a certificate of completion for your hard work, but in the end, with trading, the proof is in the pudding – what really matters is whether the techniques you learn improve your proportion of successful trades and overall profits.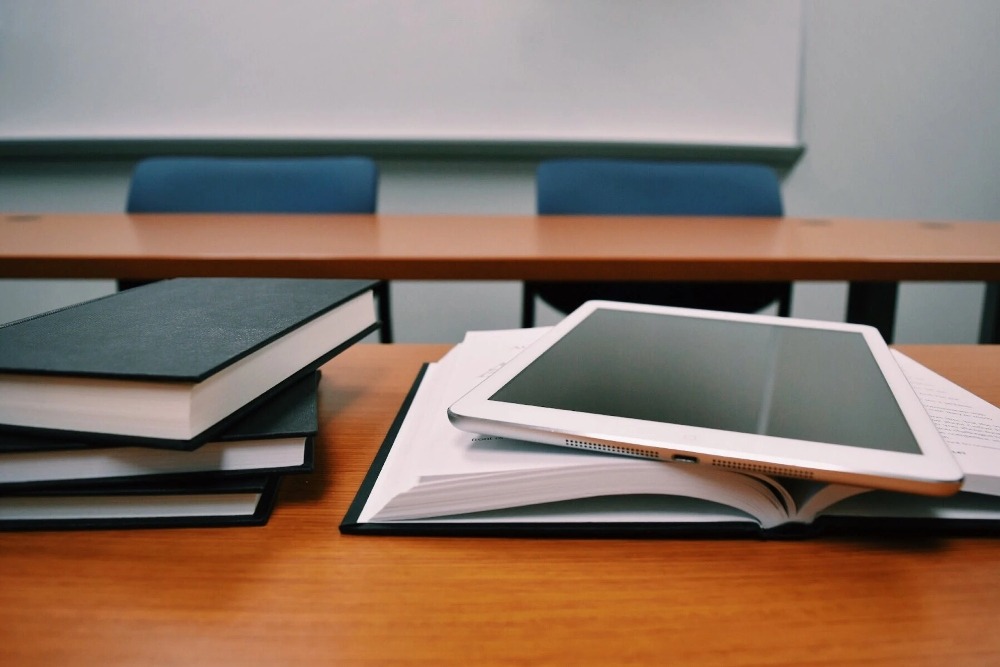 Scams
It is vital before picking a binary options trading course to take steps to avoid choosing a dodgy provider that promotes gambling with your capital.
The first step involves basic research to check that the course is legitimate and well-received by students. Check user reviews, Reddit and other forums, knowledgeable commentators on YouTube, and reputable review sites to get the lowdown on the course.
Next, you should read the key terms and conditions. This can be time-consuming, but it will help you spot any dishonest rhetoric. Again, getting an overview of customer reviews and ratings can help to reveal scams, so look out for consistent negative reports.
Other red flags include slogans like "100% win rate strategy" and "guaranteed profits" which aim to lure in novice traders with empty promises. You should aware that even the best binary options trading courses cannot guarantee long-term profits to their alumni. The nature of binary options trading means there will always be an element of risk to investments.
Alternatives To Educational Courses
There are also other ways you can learn how binaries work without investing time in binary options courses. This may be useful for those who need a quick refresher and already have experience in the financial markets. We've listed possible alternatives below:
Brokers – Many reputable trading brokers and exchanges offer educational support, for example, Pocket Option and Nadex.
YouTube – There are various YouTube channels focused on alternatives to binary options trading courses with videos of real-time trading examples and simple explanations.
Demo accounts – The best binary options brokers offer free demo accounts where you can test different 2 minutes strategy setups, for example, before risking real cash. The top brands includes Quotex and Focus Option.
Reviews and Forums – Reading reviews on sites like Reddit, Quora, and Edge forums can help you to understand other binary options traders' experiences and interact with the community to learn more about lessons and ask questions.
Books and PDFs – Trading literature can help to get a more thorough understanding of binary options, these are often available in ebook form that you can do a free download onto any iOS or Android device.
Quiz Yourself – Use apps like Quizlet to test your knowledge. The top apps provide free answers at the end.
Bottom Line On Binary Options Courses
This guide has given a rundown of what makes a good or bad binary options course, and what to compare to find the best trading course for you. But you should know that ultimately, the top binary options trading courses are those which suit your budget and needs as a trader. Are you a complete beginner who needs to start with the basics? Or are you an experienced trader wanting to understand more complex trading strategies?
Whatever your requirements, make sure you carefully evaluate your course, check for positive feedback and choose an instructor with binary options trading experience.
Check out our ranked list of binary options brokers with the best courses and educational content to get started.
FAQ
Who Offers The Best Binary Options Courses?
There are dozens of places where you can find binary options trading courses, but some well-regarded courses are offered by Udemy, Investopedia Academy and Skillshare. These are available regardless of where you sit on the map.
Are Binary Options Trading Courses Free?
There are several free binary options courses available online where you simply sign up to the provider's website to enrol in the course. However, paid courses offer specialist advice and resources. One example which offers tutorial videos is Udemy's Binary Options Beginners Guide Course, costing £17.99. It's important to consider your budget and read reviews of paid courses to check for scams and consider what you want from a binary options trading course.
How Long Are Binary Options Courses?
Binary options courses vary in length from a few hours throughout a week to schedules spread across 30, 60, 90 days, or sometimes up to 6 months. Courses are often easy to fit into your days and adaptable to your calendar.
Where Can I Find Binary Options Courses Near Me?
Many of the binary options learning courses are online, meaning that most are available worldwide. So, whether you're located in London or Manchester, internet access will allow you to enrol in a binary options course. Courses are also available in multiple languages such as English, Japanese and Hindi.
Are Binary Options Courses Safe?
Although scams are prevalent online, binary options courses should be safe as long as you are diligent when you select one. Just make sure to check the credentials and reputation of a firm before parting with cash. Alternatively, use the courses and educational materials provided by trusted binary options brokers.