IG Index Review 2022
IG Index Facts & Figures

IG offer spread betting, CFD and Forex trading across a range of markets. They are FCA regulated, boast a great trading app and have a 40 year track record of excellence.
Instruments
CFD, Forex, Stocks, Digital Options, Futures, Options, Spreadbetting
Demo Account
Yes
Min. Deposit
£250
Payments
PayPal, Wire Transfer, Mastercard, MoneyGram, Credit Card, JCB Card
Min. Trade
£1
Regulated By
FCA, MAS
MetaTrader 4
Yes
MetaTrader 5
No
cTrader
No
DMA Account
Yes
ECN Account
Yes
Social Trading
No
Copy Trading
No
Auto Trading
Yes
Signals Service
Yes (Via Chartist Software)
Mobile Apps
iOS, Android
Islamic Account
No
CFD

Leverage
1:30
FTSE Spread
1 pt
GBPUSD Spread
0.9 pips
Oil Spread
3 pips
Stocks Spread
0.1% Var
Forex

GBPUSD Spread
0.9 pips
EURUSD Spread
0.6 pips
GBPEUR Spread
2 pips
Assets
90+
Stocks

LSE listed IG Group offer stock trading via CFDs, Spread betting (in the UK) and digital 100s trades. Margin requirements vary.

Spreadbetting

IG offer spread betting, CFD and Forex trading across a range of markets. They are FCA Regulated, boast a great trading app and have a 40 track record of excellence.
Risk Warning – Your Capital is at risk
IG Index are the largest broker in the UK, and a well established, global operator – dealing in CFDs, Forex, share dealing and digital options. The brand is owned by IG Group, a FTSE listed company based in London. The brokerage has been trading for over 40 years.
In this review we detail all that IG Index have to offer and explain how to use the trading platform and which assets and trade types are available. New traders can use their demo account to get acquainted with the platform and trading in general. The excellent mobile app and advanced charts are two other very helpful features.
As the IG Index offer a range of financial instruments, they are fully regulated by the Financial Conduct Authority (FCA). This gives UK consumers absolute confidence, as it offers them a much higher level of protection than any other form of regulation. The business is publicly listed on the London Stock Exchange, and enjoys a debt free balance sheet – further reassuring potential new traders.
Another huge advantage for UK customers is that assets are traded over an exchange. This reduces the margins to an absolute minimum. It also offers traders the option of closing positions at any time – making digital 100's for example – 'tradeable'.
Trading Platform
The website offers trading using a number of different investment vehicles. In addition to spread betting and digital options ("Digital 100s), the firm offer more advanced investment tools such as CFDs, spread betting and Forex trading.
Best Alternatives to IG
Filter Brokers
Found 3 Brokers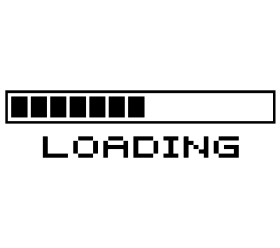 Trade CFDs on popular indices, shares, forex, crypto & commodities. Award winning platform, zero commission, free education and low spreads.
Trade CFDs on popular indices, shares, forex, crypto & commodities. Award winning platform, zero commission, free education and low spreads.
GBPUSD Spread
1.0 but 0.0 on Raw Account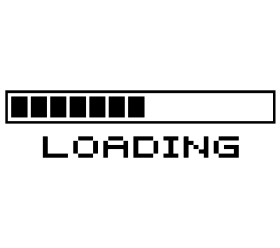 Trade on a range of CFDs with competitive spreads and leverage.
Trade on a range of CFDs with competitive spreads and leverage.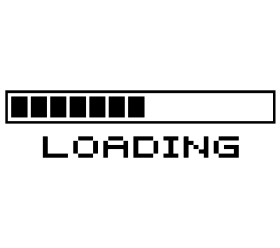 XTB is one of the largest stock exchange-listed FX & CFD brokers in the world, offering access to over 2000 instruments on their trading platforms.
XTB is one of the largest stock exchange-listed FX & CFD brokers in the world, offering access to over 2000 instruments on their trading platforms.
Digital 100s
The trading platform for digital option (digital 100s) at IG is the same as the spread betting portal. The reason for this is that digital 100 options are traded in exactly the same way, using live prices. They are traded openly, and a trader can login and close a position at any time. So they can take profits, or close a trade at a predetermined stop loss however they choose.
Down the left hand edge of the trading area is the asset list and digital 100 type list, the two are combined. Each area can be expanded to show the choices beneath. Traders can then select the market they wish to trade.
Selecting the asset will open the 'Prices' window on the right, which will list all the available choices (price levels) for binary options on that asset. This window displays the expiry and the current 'buy' and 'sell' prices.
The 'make up' or final figure that the market is settled on, will be either '0' or '100'. 0 where the price finished below the stated level, and 100 where it finished above the stated level. So the buy and sell figures on active assets will fall somewhere between the two.
If the figures are higher, 68.5 to 72.5 for example, this suggests the market believes the asset will finish above the price (and the make up will be 100). Conversely, if the buy and sell figures are lower, perhaps 15.2 and 19.2, the market thinks a make up of 0 is more likely. The difference between the buy and sell prices are the broker's spread (or margin), this is how they derive a profit. The actual buy and sell levels are dictated by the market – traders buying and selling the option.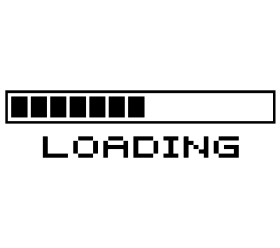 When a trader is ready to trade, they click the small green arrow to the left of the asset they are trading. This will open a new 'ticket' window.
The asset details will be listed at the top of the window. The trader then needs to enter the 'Size'. This is the trade amount – but is the 'per pip' figure.
In the example, the buy price is 42.3. If a size of £1 was entered, this would mean the cost of the trade was £42.3 (This would be shown at the foot of the trading ticket). If the make up was 0, the result would be -£42.3 for the trader. If the market rises and the make up is 100, the trader wins £57.7. As mentioned above, as the buy and sell figures move, a trader can close their position.
So while the trade may have a maximum loss of £42.3 – the trader could close the deal early if they thought it was going against them.
The Requirements area specifies the costs of the trade. The 'Margin required' field lists two figures. The first is the 'cost' of a sell position, the second figure is the 'cost' of a buy. These costs represent the worst case scenario, should the market make up at 0 or 100. Clicking on either the sell or buy window will confirm the trade, and it will appear in the open trades list at the foot of the trading area.
Trader Choice
IG offer digital 100's and CFDs on forex, commodities (Oil, Gold etc) and indices (and Spread betting on stocks). Their asset lists are huge. As well as familiar forex pairs, stocks and commodity markets, IG also offer markets on politics and other 'Specials'. If you want to take a position on something, it is very likely that IG will provide a market on it.
They offer two kinds of option:
Digital 100s Explained – A basic digital option. Will the asset rise in value, or fall? Digital 100s come in a variety of timeframes, from 5 minutes up to months. Within these screens, traders can also access 'Ladder' style options. These are traded in exactly the same way, but have price levels staggered at different points. As they are traded, ladders offer routes to larger payouts.
Mobile App
IG offer the most comprehensive mobile trading app on the market. The application is free, and has been optimised for a number of different platforms. Android and iOS versions are available, as are specific versions for tablets (again, both android and iPad) and also for windows phones, and tablets.
The application is slick and most importantly, contains every feature available on the full website. From account maintenance to specific forex trading, everything is available in the trading app.
The layout is clear and concise, making trading very simple. The trading area appears almost exactly as it does on the website as it has already been refined for ease of use.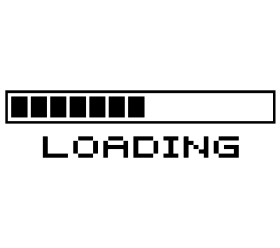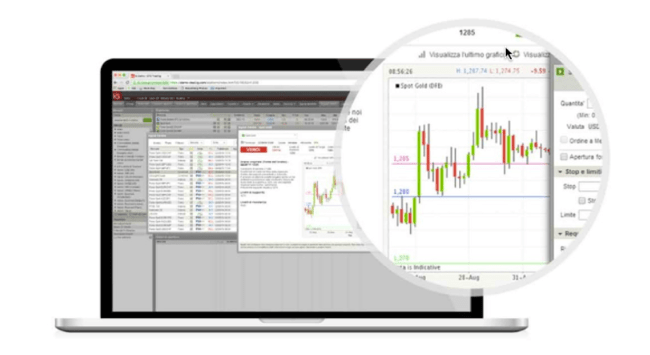 There is no better, or more complete, mobile trading application in the finance sector.
Having a 'full' mobile application enables traders to react quickly to market news or events. This is a huge benefit for traders who are not always at a PC or laptop, but need to amend their positions. IG Index have ensured they remain at the forefront of mobile trading and their trading app is central to them staying at the top.
Margins
The company have recently announced even tighter spreads, including the EUR/USD pair at just 0.6. So the IG spreads are currently as small as they have ever been.
Withdrawal and Deposit Options
As a company that is regulated by the FCA, IG Group, and more specifically IG Index, have strict controls on deposit and withdrawal methods, and this in turn, ensures greater protection for the trader and their funds.
There is a £100 minimum deposit level at the firm, and you must have the funds in your account to open trades. The amount required differs per asset, but minimum trades per point vary between 5op and £10. The amount required to open a trade will be made clear before a trade is confirmed and is referred to as the 'Margin required'. This information is also available from the 'Get info' menu option alongside each market.
Deposits can be made via debit or credit card but these must be in the name of an individual (not a commercial card for example). Non-UK cards will incur a charge of 1.5%. Bank transfers are also accepted, these must be in the same name as the individual on the trading account. Deposits can also be made via the same options over the mobile apps.
Withdrawals are a huge strength. Certain brokers have long suffered a poor reputation for processing withdrawals – not so here. Withdrawals are available via the same methods as deposits (debit and credit cards and bank transfer). A standard withdrawal is free, and will be processed via the BACS banking method, meaning a 3 day turnaround. Traders can however, request a CHAPS transfer. If the withdrawal is greater than £100, this is free and funds will be returned the same day if the request is made before 12 (midday). Free, and processed the same day – this represents the gold standard. If the CHAPS withdrawal is for less than £100, there will be a £15 fee. IG will consider requests for cheques at their discretion, but they are not generally a freely available withdrawal method. The £15 fee will also be levied for international payments.
Complaints
One complaint which is occasionally heard regarding the platform is traders being "stopped out". This is where a trader sees their stop loss hit (closing the trade) only for the asset price to move back in the direction the trader originally thought.
The issue however, is generally market volatility and stop losses set too close the current market price. There is little evidence of any wrong doing by the firm but they will often bear the brunt of a frustrated trader after a loss.
There is also ongoing inquests into the Swiss franc incident where the broker was allegedly slow in responding to the dramatic price drop, only filling customer stop losses well after the initial drop. This is being investigated by the regulators and as yet has not resulted in any firm rulings either way.
Demo Account
The firm offer a full demo account. This gives access to all the financial vehicles that they offer – so CFD trading and ETFs, for example.
There are also a wide range of educational videos, many of which offer walk through demo's of certain features on the platform.
MT4 and MT5 Integration
IG Offer MT4 (MetaTrader 4) and MT5 integration. It has recently been improved further, with the biggest improvement seeing the spreads on the MT4 platform matching those on the normal platform. In addition there is now faster execution of trades – which was a big issue for users – and also a range of new apps to compliment the new integration.
Other Features
IG Index offer their clients the following features and benefits:
Spread betting, CFD and Forex – They are leading brokers in the UK and all their other services are of course available to all traders.
Alerts – Setup price alerts, or technical analysis triggers direct to your inbox
AutoChartist – Very powerful charting signals provider, with signals from a number of sources. Filters allow traders to get to the best signals for them.
No withdrawal fees and fast payouts – No broker offers a better withdrawal service.
Advanced Charting – The charts and technical analysis tools are the best in the financial sector.
Online Support – From online support to the trading helpdesk, the help on offer with IG is among the best.
Leading brand, based in the UK. With offices in 17 countries around the globe, dealing with 5 million transactions each month on over 10,000 assets, IG set the standard.
Secure and Trusted – IG are listed on the London Stock Exchange, have a debt free balance sheet, trader funds are segregated from the firms', and they are regulated by the FCA. All this adds up to a very safe, secure and trusted trading experience for UK consumers.
Trading Hours
The website is available 24 hours a day, but assets can only be traded when the specific market is open. For example, stocks traded on the London Stock Exchange will only be open for trading during UK trading hours. US and Asian market assets will be open when their respective markets are trading and so on. Some forex trading will be available around the clock as currencies can be traded in multiple locations. Trading volumes may vary however.
Company Information
IG Index is a property of IG Group based in London at the following address:
Cannon Bridge House
25 Dowgate Hill
London
EC4R 2YA
UNITED KINGDOM
There are however, offices in 15 countries around the world, including North America and the Middle East.
The share price is listed on the London Stock Exchange as IGG. The firm turned over well over £400 million in the last two years, under CEO Peter Hetherington.
FAQ
How do IG Index make money?
They make a profit from each trade based on their spread. This is the price difference between bid and offer (buy and sell) prices. These spreads will be as small as 0.5% on certain assets. IG do not take counter party risk and operate on the exchange business model, effectively matching traders.
The IG Group operates both this brand, but also Nadex which is licensed to trade binaries in the US. IG Group are a listed company on the London Stock Exchange and this in itself ensures they must provide annual financial reports to the City and be transparent as to their sources of income and how it is derived.
What is IG Markets?
IG Markets was the name by which IG Index was previously known. As IG Group has amended their product, from sports betting, to spread betting and financial derivatives, they have also rebranded. The brand is now referred to as IG Index, but also simply "IG". IG Group also own the regulated US brand, Nadex.
What are IG Spreads?
The IG spread is the difference between the bid and offer prices. This percentage is how IG Index derive a profit from each trade.
IG Index vs Other Brokers
If you want to compare IG Index with other brokers, use the detailed comparisons below.
IG Index vs
IG offer spread betting, CFD and Forex trading across a range of markets. They are FCA regulated, boast a great trading app and have a 40 year track record of excellence.