ISA Accounts and Rates
What is an ISA?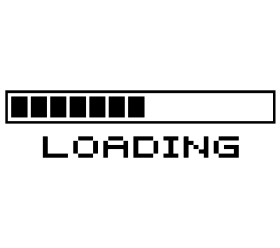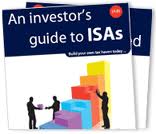 It is said that the only two things in life that are guaranteed are death and taxes, of which neither is popular. When considering an investment, top priority should always be tax implications: tax can severely damage your wealth.
In the 1980's, the Conservative government introduced Personal Equity Plans (PEPs) as a way of encouraging the small investor to buy stocks and shares. All gains made within a PEP were tax free. The PEP eventually morphed into the Individual Savings Account (ISA), the most tax efficient form of investing in the UK today.
In a nutshell, an ISA is a tax efficient 'wrapper' in which a UK resident can hold cash or certain other investment instruments.
ISA allowances
Governments like to collect as much tax as possible. Yet at the same time they wish to be seen as the friend of the saver and investor. For these reasons, each individual is limited as to the amount that can be invested in ISAs each year. This amount is reviewed in every UK budget, and then revised from the start of the tax year on April 6th.
There are two types of ISA: a Cash ISA and a Stocks and Shares ISA. Whilst the whole of the annual ISA allowance may be invested in a Stocks and Shares ISA, only half may be invested in a Cash ISA.
Cash ISA
The easiest way to think of a Cash ISA is as a standard bank or building society savings account, but where interest is paid gross and not subject to tax.
Investment can be by way of lump sums or regular payments, though deposits made may not total more than the cash ISA allowance. A withdrawal cannot be replaced by a deposit if it takes the sum of deposits made during the tax year over the Cash ISA allowance.
Cash ISA accounts can be opened on an instant access basis or for a fixed term. Fixed term accounts tend to offer higher rates of interest, but early withdrawals will be penalised.
An investor can transfer a Cash ISA from one provider to another, though again a charge may be made to transfer out of a provider.
Funds may also be transferred from a Cash ISA to a Stocks and Shares ISA (but not the other way around).
Choosing a Cash ISA
When deciding upon which Cash ISA is best for you, there are several things that you should consider;
Do you want instant access, or would you be happy to tie your money up for a period of time: if so, how long?
Shop around for the best rate available, you'll find there is a lot of competition for your cash.
Beware of introductory rates: these are often followed by poorer rates than available elsewhere.
Always check out what fees will need to be paid if you want to switch providers, or if in a fixed term investment what the penalty will be for early withdrawal.
Cash ISAs are available from a variety of providers, most commonly high street banks and building societies, and can be opened over the counter, by telephone, or online.
Stocks and Shares ISAs
An investor can own a variety of investment instruments within an ISA wrapper, and may invest his whole ISA allowance in a Stocks and Shares ISA. Whilst these instruments include the shares of individual publicly traded companies as well as corporate and government bonds, most commonly they are marketed as products in their own right with investment in OEICs (open ended investment companies), unit trusts, or investment trusts.
As with Cash ISAs, investment can be made by regular contributions or as a lump sum.
Within the ISA, it may be possible to switch funds, though this will be according to the rules of the provider and may incur charges. If an investor wants to transfer his ISA to a different provider, then the current provider must allow the transfer, though many Stocks and Shares providers don't allow transfers in. A Stocks and Shares ISA cannot be transferred into a Cash ISA.
Dividends paid by investments within an ISA wrapper will be paid with dividend tax paid. This tax cannot be reclaimed. However, all capital gains on investments within an ISA wrapper accrue free of any capital gains tax liability.
Choosing a Stocks and Shares ISA
Before you invest your money into a Stocks and Shares ISA, you should consider the following:
A Stocks and Shares ISA is not a risk free investment. For the potential higher gains, you must accept a level of risk. You should understand what your attitude to risk is and how this affects your investment options before proceeding and selecting your investment.
Investment into a Stocks and Shares ISA will involve some charges, and these will depend upon the investment made. For example, an investment into a unit trust could incur an upfront charge of perhaps 3% of the amount invested. This will impact upon investment performance, particularly over the short term. So you should be willing to remain invested for some time to lessen this impact and give the investment time to work.
Different providers may levy different charges, including investment management charges. Ensure you understand the impact of these charges on your investment before committing to it.
The Final Word
ISAs allow investors and savers to take returns on their investments tax free (with the exception of dividend tax paid within a Stocks and Shares ISA). As non-tax payers can claim tax back on savings, then this is less of an issue for them.
Similarly, all UK residents receive a capital gains tax allowance each year. For those that expect gains of less than this amount, then capital gains tax will not be payable.
It could be argued for these reasons that both Cash and Stocks and Shares ISAs have a limited appeal. If non-tax payers can reclaim tax paid on interest, and investors don't make gains over the capital gains tax allowance, why then go to the trouble of investing within an ISA wrapper?
However, consider the non-tax paying investor building up savings over a long period of time: at some point the gains from such investments may take an individual into a new tax bracket, or mount up to more than the capital gains tax allowance. If such savings or investments have been made within an ISA wrapper, then the investor will be protected from paying tax on them.
Always use as much of your ISA allowance as possible, and remember that any unused allowances expire at the end of each tax year. You'll be protecting yourself from unnecessary tax either now, or in the future, or both.