Savings Accounts & Rates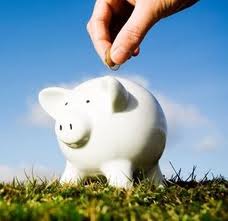 There are many ways for UK retail investors to make their money work for them, but probably the most widely used is the savings account. Even if the returns from these accounts are relatively slight, almost everybody in the country either holds or has held a savings account at some point, and there are several distinct advantages of doing so.
Our guide explains the different types of savings accounts in the UK and how they work, the pros and cons of investing in one, how to go beyond the highest interest rates when you compare providers, and the steps you need to take to open an account and start saving in 2023.
Savings accounts may offer relatively low returns vs alternative investment vehicles. Popular alternatives to savings accounts include stocks, bonds & ISAs.
What Is A Savings Account?
There is nothing complicated about a savings account; these are often the first bank accounts that a child's parents open for them, and the way they work is easy enough for a child to understand. These accounts are a safe place to park your cash savings, which will accrue interest at a rate that is determined by the market conditions of the time, and largely by the benchmark rate set by the Bank of England, the UK's central bank.
Saving accounts are low effort and low risk, but they also bring relatively limited rewards. Generally, the return from a savings account will be small, and it may be lower than inflation, meaning the value of your savings will decrease in real terms.
However, there are some real benefits to holding a savings account and there are certain ways to boost your returns from these accounts.
Types Of Savings Accounts Explained
There are several different types of savings accounts available to UK investors. Most major banks – think Santander, Nationwide, Barclays, Halifax, HSBC and JP Morgan – will offer a variety of different accounts to meet their client's needs, with different terms and conditions related to liquidity, interest rates and other factors.
Easy-Access Account – These simple and flexible accounts are highly liquid, allowing you to deposit and withdraw your cash as you wish, while paying interest on anything you hold in the account. The drawback is that interest is usually lower than other account types and there may be limits to how much you can save.
Regular Saver Account – Investors use these accounts to make deposits periodically – usually monthly. Regular savers earn higher rates than easy-access accounts, but they may face penalties such as a reduced interest rate or even account closure for missing a monthly payment or withdrawing early.
Fixed-Term Account – Sometimes known as a fixed-rate bond, savers invest their money in this type of account for a fixed term to benefit from the interest when the term ends. The terms offered usually begin at 1 year, but can go up to 5 or more; longer terms earn higher rates of interest. Certificates of deposit (CD) work in a similar way to this type of savings account, with the saver guaranteed a fixed rate of return for a lump sum investment when the certificate matures.
Sharia-Compliant Bonds – These accounts meet the needs of Muslim savers, but they are open to anyone. Interest is forbidden in Islamic law, so these accounts instead pay an annual expected profit rate from the investments savers' money will be parked in – and this rate can be among the highest available on the market.
Children's Saver Account – These accounts are set up for kids of up to 15–17 years old, depending on the bank. Some children's accounts pay as well or better than their adult equivalents, so it's worth shopping around.
Cash ISA Account – This type of savings account is a popular way to save because it is tax-efficient and shields any income you make from the account from HRMC. A cash ISA is the most basic way to make use of this type of account, but bear in mind that if you are saving for your first property or for retirement, a Lifetime ISA could be a better bet.
Best ISAs
Interactive Brokers is a leading global brokerage that provides access to a comprehensive offering of stocks as well as forex, futures, metals, bonds and cryptos. The firm has over 40 years experience in the online trading industry and is heavily regulated by SEC, FCA, IIROC, and SFC. Day traders can use the proprietary Trader Workstation and can access powerful tools and data feeds as well as comprehensive educational resources.

Interactive Investor are a hugely respected, FCA-regulated investing firm. The trading platform is easy-to-use while the sign-up and deposit process is straightforward for new investors. ii also has a long track record and a string of industry awards under its belt.

IG is an award-winning broker that has an excellent reputation globally. The brand offers spread betting, CFD and forex trading across a comprehensive suite of markets. IG is also multi-regulated, provides a great trading app and has 50 years experience.
How To Choose A Savings Account
If you're looking to set up a saving account, there are a few important questions to answer:
Will this account be the main place you save your extra cash?
Are you looking to save a lump sum or make regular deposits?
Is liquidity and the ability to access your savings instantly more important to you than the yield?
How long are you planning to keep your cash in the account?
Are interest payments permitted by your religious beliefs?
Are you saving for a particular reason, such as to buy a property?
Once you have the answers to these questions, you can move on to identifying the best savings account for you.
How To Compare Savings Accounts
UK savers have plenty of options with such a broad range of accounts to choose from. These are the key factors to consider when you pick your account:
Interest / Returns
The most important consideration for most people is the amount of return they will receive from interest or their share of profit. There are many different account types and banks to choose from, so it's worth shopping around and checking savings account interest rate comparison charts.
But remember, higher APY can come with strings attached, often making it more difficult to access your cash.
Fees
While it should be straightforward to find a savings account with no fees, some come with account maintenance charges or other costs, so take the time to research the bank's terms and conditions before signing up.
Accessibility
If there's a chance you will need to withdraw your cash savings in the near to medium term, you won't want them tied up in an account that penalises early withdrawals.
This can make fixed-term or regular saving accounts a bad choice for rainy-day funds or for investors who are looking to park their cash somewhere while they look for more profitable investments.
Online Banking & Communication
Most savings account providers nowadays offer electronic accounts that can be accessed online through digital portals or apps, but the quality of these can be variable.
Check that the bank communicates with customers in the way that suits you (paper or electronic) and read reviews of the bank's mobile app if this feature is important to you.
Tax
Interest of up to £5,000 per year is not taxed, so most people will not have to worry about their savings being taxed. But if you have enough cash savings to take you over this limit, you should look into more tax-efficient ways to save.
Purpose For Saving
As touched on above, some savings accounts are more appropriate than others for certain needs. If your priority is to find a low-risk place to invest a lump sum for a year or two, a fixed-rate bond may serve you well.
If you aim to put aside a portion of your salary each month, a regular saver account may suit you.
Saving Limits & Other Rules
Regular savings and other account types usually have a maximum limit that you can save per month or year, and some other account types also impose similar limits.
Other rules and restrictions may include penalties for early withdrawals or missed payments, and a hard limit for the amount you can save. In some cases, you will need to hold a current account with the bank before you can open a savings account.
How To Get The Most Out Of A Savings Account
In the long run, a savings account is unlikely to bring you returns that are near low-effort investments like indices, but that doesn't make them redundant. Investors in the UK can make use of these reliable, low-risk accounts in several ways:
Save For A Rainy Day
It is important to have money on hand to deal with unexpected expenses that could hit out of the blue, such as building or vehicle repairs, medical expenses or a sudden loss of income.
Some believe that a good rule of thumb is to set about three months' worth of expenses aside for a rainy day. An easy-access savings account is a place to keep this money safely at hand while also bringing in some modest returns.
Build A Holiday Fund
Regular savings accounts are a great way to ensure you have the money to spare for your yearly holiday or for expensive periods like Christmas.
Since the time you will need to access the money is clear, you can start saving at the most appropriate time and you should have the amount ready at the end of the term.
Save For Hedging Or To Ride Out Volatility
Having cash in a long-term bond or fixed-term account can act as a hedge, ensuring that a portion of your savings is safe and sound in case markets take a turn. Additionally, during periods of high stock-market volatility, many people prefer to get their money somewhere safe until markets calm down. Savings accounts allow you to safely ride out volatile periods while also earning a return on your money.
Bonuses
Savers in the UK can get the maximum benefit from savings accounts by taking advantage of sign-up bonuses, as banks tend to offer higher interest rates or cashback to new members or as an incentive to switch from their current provider. This type of bonus is most commonly available for regular saver accounts. Many UK savers switch between banks so they can enjoy a new bonus each year.
If you need to also open a new current account or switch your existing one to take advantage of saving account bonuses, bear in mind that there may also be benefits associated with this account type. These can include cashback offers, discounts on certain goods and services, free cinema tickets and other goodies, and even cash rewards for active use of the account.
Open Several Savings Accounts
Since there is no limit to the number of savings accounts you can open, you can combine several different types to best meet your needs.
One good example of how this works comes with ISAs. Since you are only allowed to save up to £4,000 per year in a Lifetime ISA, you may wish to open a Cash ISA to save amounts over that.
You could also open a regular saver account to benefit from switching bonuses and a preferential interest rate by maxing out the allowed monthly payment, while keeping the bulk of your savings in a fixed-term account.
Alternatives To Savings Accounts
There are several other ways to make your money work for you that can be used instead of or in conjunction with savings accounts:
Stocks & Shares ISA – These can be a good option for long-term savings, since your capital gains will be shielded from tax. Picking ETFs or other funds can lower your risk, though your investments may still be subject to stock market volatility.
Innovative Finance ISA – Savers with a higher risk appetite can lend their money out through a peer-to-peer network using this type of ISA account, which generates a larger amount of interest to compensate for the additional risk involved.
Pension – Savers with long-term investment goals should consider pension options, which are usually subsidised by the government. Some, such as Self-Invested Personal Pensions (SIPPs), also allow savers to choose where their money is invested.
Are Your Savings Protected?
The UK's Financial Services Compensation Scheme is designed to stop individuals from losing their money if the firm they save with goes bust. It protects up to £85,000 per individual, per financial institution, and also covers mortgages, insurance and investments.
To be protected under the scheme, your savings must be with a provider authorised to provide such accounts by the UK's Financial Conduct Authority (FCA)
The scheme pays out to individuals if the bank with which money is deposited can no longer fulfil its financial obligations to you
The scheme pays out on a 'per company' basis, not a per bank basis
The maximum amount covered by the FSCS is £85,000 per individual
Any bank, building society, or financial institution that carries out investment business in the UK must be authorised by the FCA, so you can be assured you are covered if you bank with any high street bank in the country.
However, the responsibility to deal with a properly regulated company ultimately falls on you, so be careful when you choose a savings account. Bear in mind that offshore banks may not be covered; this was the case in 2007 when many individuals and municipal authorities were lured by the high rates of interest offered by Icesave, the Icelandic bank. Within months the bank had gone bankrupt and investors had lost their money, with no compensation scheme to fall back on.
Another thing to note is that many banks are owned under the same umbrella by one parent company, which means that if you hold savings in several of these banks they will only be covered up to £85,000 in total.
How To Open A Savings Account
UK investors can open a savings account by following a few simple steps:
Research the available accounts by comparing account types, interest rates, sign-up incentives, and terms and conditions of several accounts
Fill out an online application form or pop into a local branch to complete one on paper
Watch the bank's informational video and accept its terms and conditions
Provide proof of your identity and address
Make a deposit and/or set up a direct debit to make regular payments into your account
Bottom Line On UK Savings Accounts
Savings accounts provide a relatively safe place for UK investors to hold their money for a variety of reasons, while also providing some returns on their investments. They do not have the same profit potential as some other types of investing, but they are easy to set up and in some cases can provide high-interest rates (or profit shares in the case of Islamic banks).
By comparing different savings accounts with good rates and taking advantage of switching and sign-up offers each year, you can ensure you are always signed up with the most beneficial account with the highest APY.
FAQ
What Is A Savings Account?
A savings account is a place for you to keep your cash savings securely while also earning interest. Savings accounts are common, and you should be able to easily sign up for one with the bank where you hold your current account, though you may wish to shop around to ensure you find one that charges no fees and offers the best interest rate and other benefits.
Do Savings Accounts Gain Interest?
Yes – you should have no problem opening a savings account that will earn you interest, and in some cases, the interest can be quite high.
What Is The Best Interest Rate For A Savings Account
The interest rates offered by banks change with the benchmark rate set by the Bank of England. If you keep your savings in an easy access account with a variable rate, this means the amount of interest you are due to earn could increase or decrease with new rates announcements. If you have a fixed-term account, the interest rate will be determined when you open your account and will not change.
You can find the savings account with the highest interest rate by comparing different providers and using an interest rate calculator. You should also take into account other factors when selecting your account, such as whether you need liquidity/accessibility in your savings account and whether the bank will provide any additional benefits for account holders.
What Banks Are Paying The Highest Interest On Savings Accounts?
Banks are constantly in competition to draw in new customers, and as a result, they can quite often outdo one another to offer customers the best interest rate. It is best to run a comparison of different banks when choosing a savings account to ensure you get the highest interest rate, as well as other benefits.
What Is A Good Interest Rate For Savings Accounts Right Now?
The current rate for saving accounts is subject to change, as it will rise and fall to mirror the rates announced by the Bank of England. A 'good' interest rate would be one that at least keeps up with inflation, though in some periods this may be impossible to find.
It is worth checking a few different accounts to get an idea of the average rate, and also considering other factors such as the account type, minimum and maximum deposit limits, and rules around withdrawals before you pick one.
What Are The Different Types Of Savings Accounts?
There are four basic types of savings accounts: easy-access accounts, regular savings accounts, fixed-term accounts and Cash ISAs. There may also be some variation among these, and there are some other account types such as Sharia-compliant accounts that don't quite fit in these brackets.
What Are The Best 2-Year Saving Rates Now?
A quick web search will reveal the highest interest rates for different account types. Remember that different lengths of term in fixed-term accounts will offer different yields, with the longer terms tending to offer comparatively high yields.
Are Savings Accounts Safer Than Current Accounts?
Your funds won't be any safer from outside risks at a savings account than at a current account – both should be protected by the FSCS, as long as you are signed up with an FCA-regulated bank. However, you might consider your cash safer in one of the savings account types where you need to give notice before making a withdrawal, as it will be more difficult for you to spend the money.
What Is The Relationship Between Savings Account Interest Rates And Inflation?
There is not a direct relationship between the interest paid by your savings account and inflation. However, since interest rates will rise and fall with the benchmark rate set by the central bank, and monetary theory states that interest rate hikes are a way to address inflation, you can expect interest rates to rise while inflation is high. This is entirely down to the policies of the central bank and the individual banks that set their interest rates, however.
Is It Better To Have One Or Two Savings Accounts?
You are free to open as many savings accounts as you like, and it can be useful to have more than one at a time, particularly if you want to save for different purposes. However, note that having lots of inactive accounts open may affect your credit rating.
Further Reading