Digital Options
Digital options work by offering a statement with a straightforward yes or no answer. If the trader agrees, they buy the digital option. If they disagree, they will sell it. With characteristics similar to standard binary options, digital options are gaining popularity thanks to their simplicity. Our article delves into the definition, benefits and risks of trading digital options, the various types available, the markets to trade on, and guidance to get started.
Digital Options Brokers
Founded in 2017, Pocket Option is a binary options broker offering up/down contracts on forex, stocks and cryptocurrencies. With over 100,000 active users and a global reach, the brand has proven popular with budding traders. Pocket Option also supports dozens of payment methods and has a low minimum trade of just $1.

IQCent is an offshore binary options and CFD broker based in the Marshall Islands with 10+ payment methods and a low $50 starting deposit. With 100+ assets, around the clock trading and high payouts the brand is popular with aspiring short-term traders.

Videforex offers access to stock, index, crypto, forex and commodities markets via binary options and CFDs. The proprietary platform, mobile app and integrated copy trading are user-friendly and will suit new and casual traders, and the market analysis tools and trading contests provide good ways to improve your trading skills.

Dukascopy is an online broker operated by a Swiss-regulated banking group. It offers a good selection of 500+ markets, with forex, stocks, gold, ETFs, indices, bonds and cryptocurrencies available. It also offers flexible trading opportunities through the choice of CFDs or binary options. Traders will use MetaTrader 4 or a proprietary platform that is well-suited to automated trading.

AZAforex is a multi-asset broker founded in 2016. The brand offers a sophisticated proprietary platform, ECN trading and 40+ deposit methods. The brokerage has 120,000+ registered customers with copy trading and a VPS.

Focus Option is an offshore broker that specializes in binary options as well as CFDs. Binary options trading on forex, cryptos and three commodities is done through the broker's simple web-based platform with average payouts between 70% and 95%. The broker also offers a mobile app for trading CFDs, with 300+ tradeable instruments.

CloseOption is a Georgia-headquartered broker with over a decade in the trading industry. The brand offers high/low binary options trading on forex and crypto markets, with decent payouts, welcome bonuses, 24/7 customer support and intuitive trading software.

World Forex is an offshore broker registered in St Vincent and the Grenadines, offering commission-free trading with a $1 minimum deposit and 1:1000 leverage. Digital contracts are also available, offering beginners a straightforward way to speculate on popular financial markets.

GC Option is a binary options broker offering contracts with flexible contract lengths and payouts up to 86% on 27 instruments. This is one of the few binary options brokers to support MetaTrader 4, which it provides alongside two proprietary trading platforms.

RaceOption is a binary options broker operating from the Marshall Islands. With over 1,500 clients, the broker aims to offer fast funding, low fees and a secure trading environment. Traders can access over 100 binary options and CFDs, plus copy trading and weekly prizes.

BinaryCent is an unregulated binary options broker that offers 24/7 trading on forex, cryptos and stocks with payouts up to 95%. Despite its lack of regulation, this broker takes client security seriously and stores client funds in European banks. The broker also offers CFDs with very high leverage up to 1:500.
Digital Options Explained
Digital options are essentially bets on a statement with a binary conclusion, gambling on a simple yes or no answer. A digital option has an expiration time, and when it draws to a close, you either win all or lose. Timescales vary and can be as quick as a few minutes to weekly predictions. You can bid on the digital option at any point within the timeframe, with most brokers setting the deadline around a minute prior to expiry.
Each digital option has a value between 0 and 100, priced by a dealing desk, with 100 being the most likely that the event will occur. The price fluctuates based on market movements and time to expiry, as these both define the probability of the statement being true or false.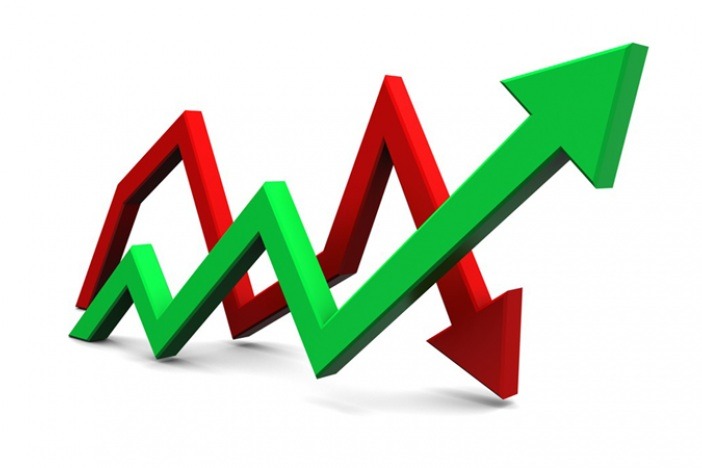 An example might be, 'GBP/USD to move above £X'. If you were to buy this digital option and GBP/USD climbs above X when it reaches the expiry, then you will profit. Your takings depend on how much you invest per point and the difference between the opening price and the closing price of the asset.
Markets
Digital options are particularly popular for their versatility, with a wide variety of markets available. These include:
Indices – Make predictions on major indices, including the FTSE 100, Dow Jones, Dax 30, Nasdaq, and S&P500
Forex – A range of major and minor fx pairs are available including the EUR/USD, USD/JPY, and GBP/USD
Commodities – Across a range of timeframes, you can make predictions on the likes of oil, gold and silver
Other – Several other niche markets can be traded upon, including US jobless claims
Note, the type of digital option and the timescale varies between each market.
Types Of Digital Options
There are a variety of categories of digital options available. There are parallels between each variant, but there are several nuances to look out for to see which suit you.
Ladder
Set strike prices, which are the prices at which you buy or sell the derivative, against which the result of the option is determined. If you believe the final settlement price of the digital option will exceed the strike price, then you would buy. If you predict it will fall short of the strike price, you sell the digital option. This kind of contract is particularly useful if you believe the market will move but aren't sure which way it will go.
Up/Down
Up/Down digital options are a type of ladder asset but are normally associated with just one strike price. This price will be the value of the digital option at the last period's expiry. You predict whether the settlement price of the digital option will be higher or lower than the strike price.
One-Touch
A one-touch digital option is a prediction of whether the market will hit a certain level before the asset expires. Even if it just meets the target for a split second, you receive a payout.
Range
Target, Hi-Lo and Tunnel digital options are all types of range assets. With a target, simply decide whether the settlement price will lie between a certain range. A Hi-Lo, you essentially predict the volatility of the market, the range of the market's high and low. With a tunnel, you debate whether the market will stay flat, between a certain range, before it expires.
Safety & UK Regulation
For traders with strong market knowledge, chart reading, technical analysis tools, and a solid trading strategy, digital options can be a relatively straightforward way to earn capital. One of the advantages is that you know how much money you will lose if the prediction is incorrect.
Not many brokers are currently offering digital options. A dealing desk is necessary along with experts to monitor the relevant markets and value the digital options; therefore, most brokers advertising digital options tend to be leading companies, meaning good security and FCA regulation. IG is the best broker for day trading digital options in the UK.
Pros Of Trading Digital Options
The range of digital options means opportunities to profit from unpredictable markets
You know the financial risk of each trade with no extra unknown costs
Profitable if you have good market knowledge
The simplicity of binary outcomes
Flexible stroke pricing
Hedging digital options with a call spread is possible
Cons Of Trading Digital Options
Few brokers offer trading on digital options
Prices are set by the broker and therefore favourable for them
In times of high volatility, markets are naturally harder to predict
How To Start Trading Digital Options
A prerequisite to these steps is to ensure you can afford to lose the money you invest. Solid research and a strong understanding of market trends are also musts before putting money on your predictions. Traders should consider trialing new trading strategies on a demo account before using real funds.
To get started:
Select a market to trade digital options on
Find the type of digital option that suits you
Choose your strike, opening a chart and deciding how far from the market price to go. The farther away, the more risk.
Decide whether to buy or sell
Carefully consider your stake, exploring the potential profit and loss, then place an order
Observe your position and monitor the relevant markets. One of the key benefits of trading digital options is that you can often exit your position before the expiration date. You may still lose money at that point, but perhaps not as much as you would when it expires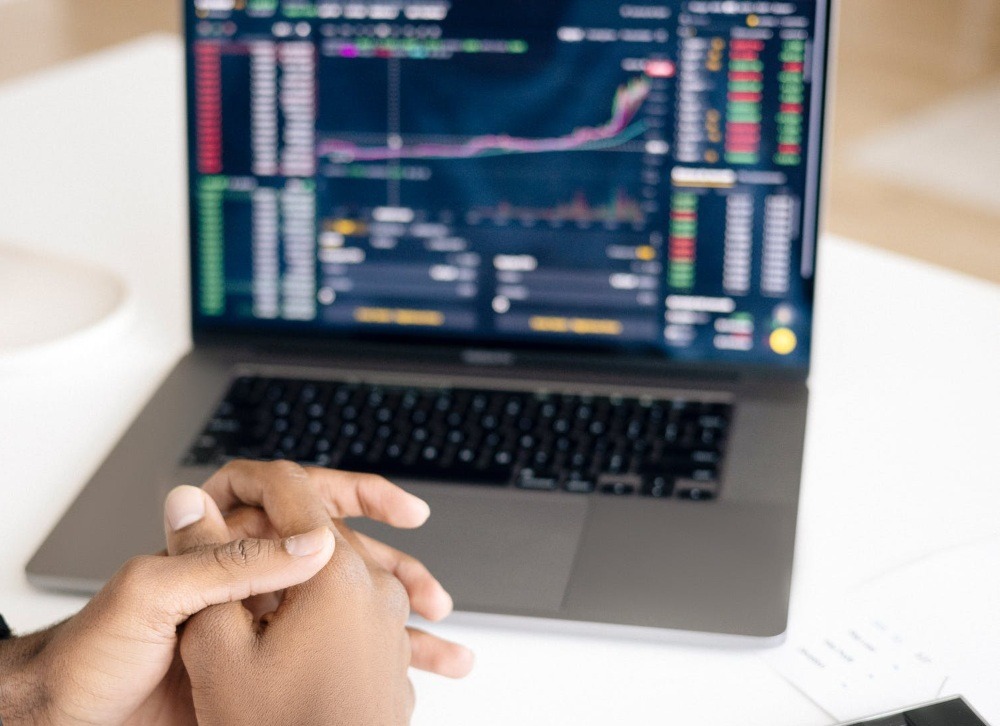 When To Trade Digital Options
With a range of timeframes and types, trading digital options can be very flexible. You can make predictions as and when you want. In general, it is preferred to trade digital options when markets are lively. That said, if the market is moving slow, perhaps that would be a good time to use a tunnel digital option. In a bull market, when markets are a hive of activity and instruments are rocketing in value, it can be easier to make predictions. When there is a wealth of people trading, liquidity and volatility are generated, which makes it easier for one-touch digital options to meet their target.
There is a type of digital option suited to most scenarios, flexible strike prices and timespans, making them a great way to make money whatever the current trading climate.
Should You Trade Digital Options?
It is unsurprising that digital options have risen in popularity. Stripping away a lot of the complications that come with trading, the binary outcome offers a clear and simple way to trade. Trading is inherently risk-based, but digital options mean you can't lose more than your stake. If you are diligent with your trading strategy, analyse markets, and research intently, it can become easier to predict movements and make money from simple yes or no answers.
Monetising your predictions with digital options is an easy process, and there are types of digital option suited to a variety of situations and traders.
FAQ
What Are Digital Options?
Digital options are statements with a binary outcome. If the trader agrees with the statement, they buy the digital option. If they disagree, they sell it. The investor receives a payout if they are correct, but faces a loss if they are wrong.
How Do You Trade Digital Options?
Trading digital options is a simple process. Through a broker, you can select a market and a type of digital option, choose a strike, decide on your stake, and buy or sell the derivative. What is essential, however, is a solid understanding of the market(s) you wish to make predictions on.
Are Digital Options Safe?
As with all trading, investing in digital options comes with risk. Firstly, the odds are stacked against you, with the broker setting the price. The volatility of markets can lead to unexpected losses, amongst an array of other things. Fortunately, there is a definitive stop with digital options, meaning you can't lose more than you stake. Ultimately, the biggest risk is if you don't do your research.
How Are Digital Options Priced?
Normally decided by a broker's dealing desk, prices are dependent on market behaviour. They are priced with a point system, between 0 and 100. This varies mainly in correspondence with the expiry time, market value and volatility.
What's The Difference Between Binary Options And Digital Options?
With binary options, you're looking to decide whether the price will be higher or lower at the expiration date. The main difference is that digital options can also depend on the price difference from the strike price i.e. is the price going to be higher or lower, and/or by how much?