Alerts
Live trading alerts can bolster investing success, whether using automation or through expert insight and guidance. Mobile notifications, market scanners, and free forex news apps are valuable tools in many investors' arsenals. We look at the ins and outs of live trading alerts and review the best providers in the UK. Read on to find out whether using technical and currency alerts could enhance your trading experience.
What Are Alerts?
Alerts are tools or software that help you make trading decisions. Much like you might have push notifications for your favourite news platform, SMS and email trading alerts keep you abreast of the latest market developments. Alerts can cover a range of different topics:
Industry news
Technical indicators
Price targets & halts
Market developments
Sudden stock surges and drops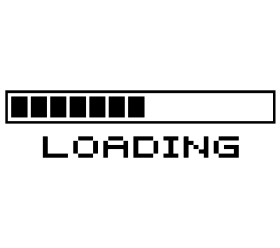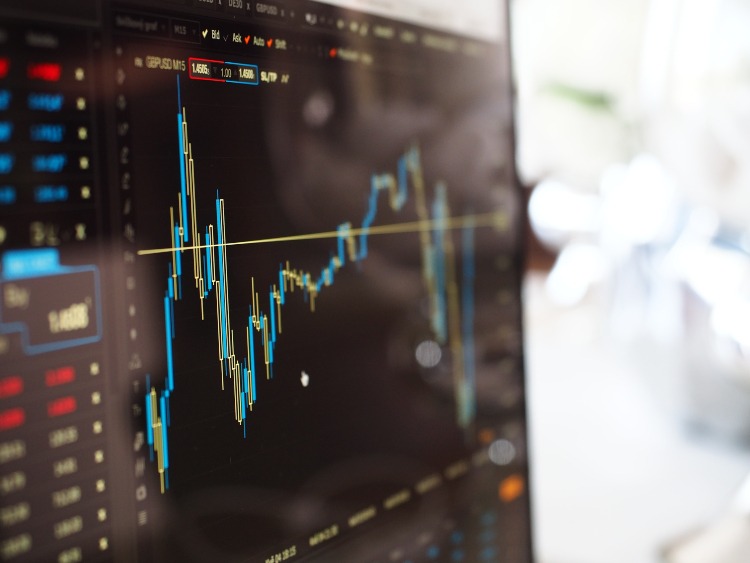 Types Of Trading Alerts
News Alerts
News alerts are amongst the most common and simple alerts. They allow traders to quickly review and react to market events and generate profits where every second counts.
Technical Alerts
These signals provide traders with notifications based on technical settings, such as volume, momentum and RSI. They are more specific than general news alerts and can be tweaked to your charting and moving averages needs, for example. You can also set algorithmic alerts that automatically take positions based on defined technical parameters.
Price Alerts
These alerts notify traders to changes in price, allowing for split-second decisions. They can help prevent traders from missing out on potential profits. Because price alerts are designed for immediate buy and sell, they can be costly and risky.
Economic Alerts
For markets where economic events have a significant impact, such as forex and stocks, the best trading alerts can warn you of emerging incidents. Instead of reacting to live market data, these alerts follow a specific schedule, allowing you to set reminders in the same way you would a standard calendar.
Trading Markets
Various apps and technologies cover all major areas of trading with alerts and independent indicators:
Forex – FX remains one of the most popular financial markets globally, and as such, forex alerts are highly popular. You can find forex trading alerts for free on some platforms. In contrast, more advanced apps are available on a paid-for basis if you need flexibility or a more tailored solution.
Stocks – Stock trading alerts are another popular option for investors, both through automated signals and manual alerts defined by expert traders. Stay up to date with the price of Amazon CFD shares or the NASDAQ and NYSE, for example.
Cryptocurrency – Crypto trading alerts are another option for those looking to invest in Bitcoin (BTC) or Ethereum (ETH). Price, news and technical parameters are all common both within trading platforms and as stand-alone services.
Futures – Utilising automation and defined parameters, advanced trading alerts can notify traders to opportunities in the futures and Emini markets.
Commodities – From oil trading alerts to gas and gold price signals, commodity notifications can be an effective addition to a trading strategy.
Standard financial markets have a range of different alert services to choose from. In some cases, specific platforms and paid-for providers may encompass multiple markets, ideal for those that little to dabble in forex, stocks and cryptos, for example.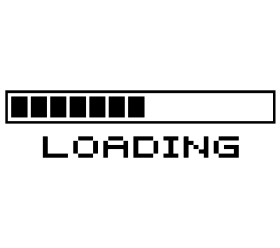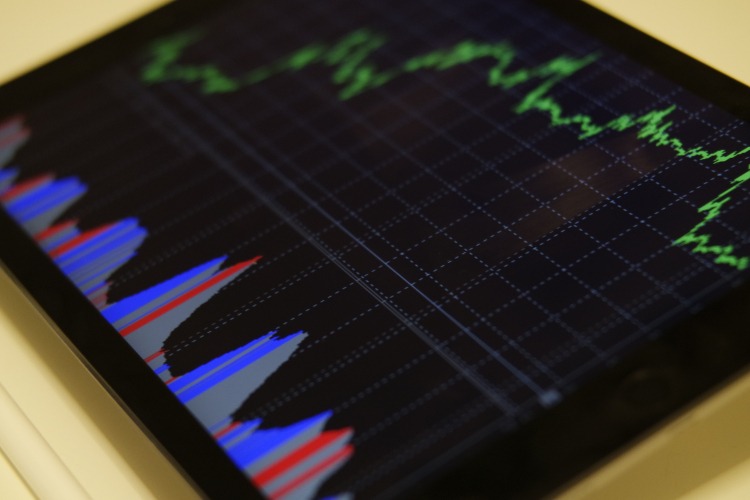 Receiving Alerts
If you're considering trying out a swing alerts download or you want to know how best to receive day trading options alerts, there's plenty of choices out there.
In-Software Notifications
The most common way traders start with alerts is to use what's already available to them. Many trading platforms, including TradingView and MT4, allow you to set straightforward notifications for free.
Push Notifications
If you prefer to use your mobile for trading, push notifications are a huge benefit. Alerts can be triggered by a sound on your iPhone or Android device, allowing immediate access to information wherever you happen to be. If you aren't in front of trading software all the time, push notifications are a great option.
SMS
SMS messaging is an alternative to push notifications and an excellent way to get immediate price warnings, for example. While SMS is falling out of favour with newer alerts systems, it's still a mainstay for many traders.
Messaging Services
Messaging systems like WhatsApp and Telegram are increasingly being used as an alternative to SMS, providing a free and easy way to get alerts directly to your phone or desktop app.
Email
Email notifications can prove an effective way to track updates, especially if you don't plan to react immediately. Email offers a great way to send and receive a comprehensive daily round-up of alerts while supplementing desktop trading.
Social Media
Twitter alerts are becoming increasingly popular and don't clog up inboxes or messages while still enabling fast responses and quick notifications.
Benefits Of Using Trading Alerts
Whether you're a newbie looking to keep pace with the market or an experienced hand looking to refine strategies, there are several advantages of using alerts:
Easy to use and simple to set up
Saves time researching the markets
Gives you access to the information you need
Allows beginners to learn from experienced traders
Free options are included in some trading platforms
Keeps you connected to the market when you're offline
Risks Of Trading Alerts
There are also downsides to relying on these notification systems:
Can lead to an over reliance on others for market research
The best alert systems are paid-for, which will cut into the profits
Trading alerts aren't always right – it's important to use risk management tools to mitigate potential losses
Best UK Providers For Trading Alerts
As you might expect, there are plenty of options out there. Our top picks include the below.
Free Trading Alerts
IG – IG offers price, technical and economic alerts across various markets, including forex, stocks, crypto and commodities. With various awards as a top finance app, IG's alerts are part of their wider trading platform and included for free.
BDSwiss – BDSwiss is another trading platform that offers free, easy alerts as part of their service. With a range of options for email, push notifications and SMS, the platform covers trader sentiments, price alerts and percentage changes.
FXCM – FXCM delivers free basic alerts across shares, forex, CFD and Bitcoin directly to your mobile via SMS. Just choose the buy and sell signals you want to follow, and you're good to go.
Other popular providers include Trading212, TD Ameritrade and Warrior Trading.
Paid Trading Alerts
TradingView – A comprehensive range of price alerts are offered by a trading community. Users can learn and develop their skills through economic calendars, screeners, charts and divergence alerts on specific areas. It's also quick and easy to manage and remove custom ETF notifications, for example. The basic package is free while advanced services come at a cost.
1000pipbuilder.com – A popular tool, this forex alert and signals service is easy to understand and provides email and SMS notifications to clients when they sign up for a monthly subscription.
eToro – As a leading forex and CFD broker, eToro offers high-quality alerts and signals to its user base across its range of asset classes. Users also get the benefit of working with a heavily regulated and trusted provider.
Should You Start Using Trading Alerts?
Used correctly, trading alerts can be an excellent way to improve skills. However, that doesn't mean they are a guaranteed shortcut to profits. Due diligence and risk management are still needed to get the most out of notification services. Alerts are best thought of as a valuable tool to supplement the investing experience.
FAQ
What Are Trading Alerts?
Trading alerts notify you to a particular event, such as a price change, in a financial market. Alerts are available in multiple markets, from forex and stocks to cryptos and commodities. Alerts range from free to paid software and are available at multiple online brokers and specialised providers.
What Different Trading Alerts Are Available?
A range of alerts and signals are available. Traders can set up technical alerts, news notifications, market sentiment warnings and more. Which alerts work for you will depend on your strategy and preference.
How Can I Receive Trading Alerts?
Trading alerts can be received via SMS push notifications, email, social media and in-platform signals. Most providers offer multiple communication channels, so it's important to find a system that works for you.
Are Trading Alerts Worth It?
Trading alerts are not a shortcut to profits. They can help inform decisions and complement strategies, but careful risk management is still needed. Alerts shouldn't give traders an excuse not to analyse the markets and stay up to date with the assets they're interested in trading.
Are Trading Alerts Free?
Some trading alerts are free while others are paid for. Many brokers, such as IG and BDSwiss offer free alerts as part of their service and can be accessed and set up from a trader's platform. Other alerts, often from expert traders, must be paid for. It's important to read reviews of services before you start trading.