Crypto Binary Options
Crypto binary options combine two contemporary products to provide high potential profits with capped risk. This guide to trading crypto binary options explains how contracts work, the pros and cons, popular strategies, plus the best supporting brokers. We also share our top trading tips to help you get started.
Best Crypto Binary Options Brokers
Pocket Option offers short term binary options on a user-friendly platform with competitive payouts of 90%+. Over 130 assets are available with fee-free deposits and withdrawals. Joining bonuses are also available to new users.

Crypto Coins


IQCent offers binary options on forex, stocks, cryptocurrencies and commodities with high payouts up to 98%. The broker uses a proprietary platform with advanced analysis tools and traders can choose contract timeframes ranging from 5 seconds to months, appealing to both short and long term traders.

Crypto Coins


Videforex binary options are available from 20% payouts on crypto up to 98% payouts on less volatile assets, beating many competitors. A wide range of contract lengths are also supported from 5 seconds up to 1 month. New users will appreciate the welcome deposit bonus.

Crypto Coins


BTC
ETH
QUANT
UNI
SOL
BNB
DOGE
XRP
XMR
MATIC
USDT

Dukascopy offers binary options on currency pairs, stocks and indices, alongside powerful trading tools and market insights. User gets flexible contract sizes and deposits are protected by EU law, though the $1000 starting investment is higher than alternatives.

Crypto Coins


BTC
ETH
LTC
BCH
XLM
DSH
EOS
TRX
ADA
UNI
LNK
MAT
AVE
MKR
CMP
ENJ
YFI
BAT

AZAforex offers binary options with time-dependent payouts that can be taken out on any asset included as a CFD or spot instrument. Over 50 binary options are available with a $1 minimum stake and payouts up to 190%.

Crypto Coins


BTC
BCH
DASH
ETH
LTC
USDC
USDT
XMR
XRP

Focus Option offers binary options trading on 140+ instruments including forex, cryptocurrencies, commodities, indices and company shares. Contracts include 30 seconds, 1 min, 2 mins, 5 mins, 15 mins, 30 mins, 1 hr, end of day, and long-term contracts up to 30 days. Decent payouts typically climb to 95%. The browser-based platform is beginner-friendly with sophisticated analysis tools.

Crypto Coins


BTC
ETH
XRP
USDT
BTC
LTC
ADA
AAVE
ATOM
DOGE
KSM
CRO
THETA
LINK
YFI
YCC
MATIC
RUNE
SOL
MANA
MIOTA
XMONEY
XMR
SUSHI
BAT

CloseOption offers binary options trading on 30+ fiat and digital currencies through an easy-to-use web-based platform. 15 contract timeframes are available from 30 seconds to 1 month, suiting both short-term and long-term traders. New users also get a joining gift.

Crypto Coins


World Forex offers binary options where you simply decide the stake, price direction and contract timeframe. The payouts are high at up to 100% on American contracts and 85% on European, which also offers a partial refund to traders who close contracts before expiry.

Crypto Coins


BTC
DSH
LTC
ETH
ZEC
XRP
BCH
XMR
EOS
NEO

GC Option offers beginner-friendly binary options with 86% payouts and opportunities on forex, metals and cryptocurrencies. The broker stands out for its market-leading trading software and access to short-term opportunities with contracts spanning 60 seconds to 48 hours.

Crypto Coins


RaceOption offers 100+ binaries with decent payouts up to 95% and ultra-fast expiries from 5 seconds. With a $250 minimum deposit, clients can enjoy free deposits, fast withdrawals and a range of trading bonuses.

Crypto Coins


BinaryCent provides binary options trading on a range of markets through a slick proprietary platform. Traders can invest as little as $0.10 per trade and earn payouts up to 95%, and these are excellent terms that accommodate casual and low-capital traders while allowing profit opportunities.

Crypto Coins


ZEC
XRP
XMR
SAN
OMG
LTC
BTC
IOT
ETH
ETC
EOS
DSH
Crypto Binary Options Explained
Crypto binary options are a type of binary option where the underlying asset traded upon is a cryptocurrency, such as Bitcoin.
Binary options are a form of fixed-odds financial betting subject to a 'yes or no' condition that leaves traders with only two possible outcomes. For example, will the price of Bitcoin reach £10,000 by the end of the trading day?
Cryptos are particularly popular among those investing with binary options because they can capitalise on the significant volatility of digital currencies.
How Trading Crypto Binary Options Works
The premise is simple – investors speculate on the future price of a cryptocurrency. Normally, traders bet on a crypto's value either rising or falling beyond a set strike price by an agreed expiry time. If the prediction is fulfilled by expiry, they earn a profit, and if not, they lose their stake. It's a simple win-or-lose scenario.
Successful crypto binary options must expire 'in the money', on the correct side of the strike price to earn traders a fixed payout, usually a percentage of the deposit, for example 75%. Unsuccessful crypto binary options expire 'out of the money', and cause traders to lose their initial stake.
Expiry times can range from 30 seconds up to a week or even months, and sometimes contracts can close before the expiration.
Example
Let's say we bet £100 on a crypto coin's price falling below its current market value of £20,000 in five minutes. The broker offers a 50% payout.
Potential outcomes:
If we are correct, we receive £150 (£100 stake + £50 payout)
If we are incorrect, we lose our initial stake (£100)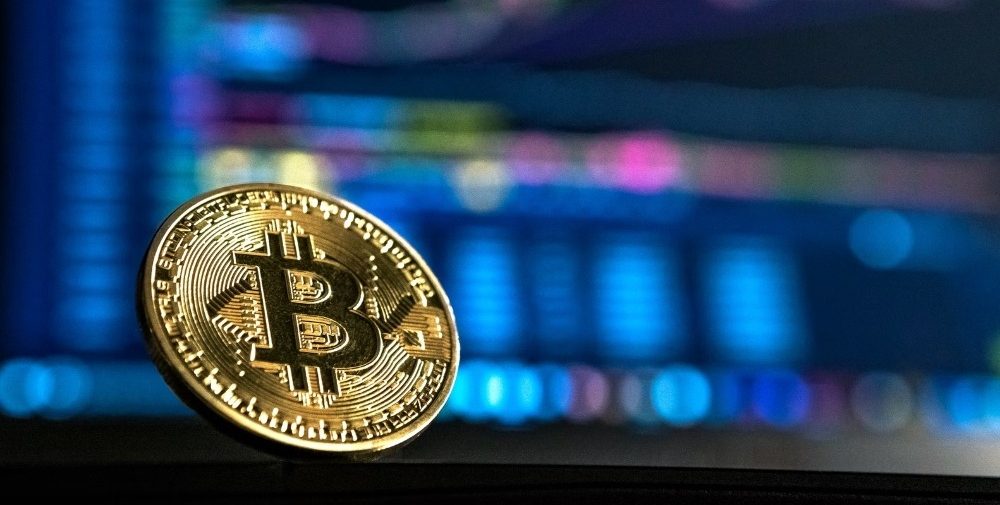 Contracts
Several types of binary options contracts exist which can alter trading parameters:
Over/Under – The standard binary options contract, also known as High/Low or Up/Down. You bet on whether a crypto's value will be higher or lower than the current market price at the expiry.
Touch/No Touch – Traders bet upon a cryptocurrency's potential to reach a pre-determined value, set either higher or lower than its current market price. The payout is received as soon as the 'touch' takes place.
Boundary – A position is made on whether a crypto's value will arrive inside or outside an agreed price range upon expiry. These contracts are also known as Range and In/Out options.
Ladder – Standard binary options but with several strike prices staggered high and low in value. Depending on your bet's direction, the further a crypto's price moves, the more price levels you conquer and the higher the returns.
Cryptocurrencies Explained
Understanding cryptocurrencies and what influences their value is crucial if you are to be successful.
Cryptocurrencies are virtual tokens that can be used to facilitate payments. Cryptos are built on a network of computers, or nodes, where transactions are recorded and verified on a decentralised ledger, known as a blockchain. Importantly, this process bypasses central authorities, such as traditional banks and governments.
Yet unlike other financial products, the value of cryptocurrencies is solely derived from supply and demand. Many financial commentators, including Alex Herd – the Technology Editor for the Guardian, argue that as the crypto economy is entirely self-contained, it is doomed to repeat boom and bust cycles as "no productive economic activity is required to justify any value increase".
Although cryptos can be mined or bought on an exchange, with a derivative product like binary options, they're only used as an underlying asset to bet on. Hence, investors can capitalise on the daily price fluctuations that are sometimes between 10 – 50%, without actually taking ownership of tokens.
After the 2022 crash in the digital asset space, the value of the crypto market has slumped from £2.5 trillion to just over £800 billion. This dramatic decline highlights the dangers of investing in cryptos. As money-saving expert Martin Lewis commented: "you can make a fortune, but you may lose a fortune."
Benefits of Trading Crypto Binary Options
24/7 Trading – The digital nature of cryptos means they are available on exchanges all week, plus at weekends.
Simple Win or Lose – The basic win or lose outcome of binary options products makes them popular with beginners.
Transparent Risks – Investors can only lose their initial stake which is made clear before buying a crypto binary option.
Profit Potential – Although they bring significant risk, the high volatility and volume of digital currencies brings the potential for large returns. The best brokers also offer high payouts of 90%+.
Pioneering Asset – Cryptos are no longer niche; more and more companies have started accepting crypto payments and its decentralised technology is changing the future of the web. Unsurprisingly, this means there is an abundance of online forums and platforms which offer market insights and crypto investing tips.
Drawbacks of Trading Crypto Binary Options
Erratic Market – Even though traders don't buy actual tokens due to the derivative nature of binary options, the market's volatility and unpredictable boom and bust cycles puts any capital staked on crypto at risk.
Capped Profits – The transparent loss structure associated with binary options is equally applied to gains. Brokers restrict profits to fixed payouts.
Small Selection of Assets – While leading cryptos like Bitcoin (BTC) and Ethereum (ETH) are available on many binary options platforms, not all tokens, especially emerging coins, are available. New coins also tend to have smaller payouts.
Scam Risk – Some investors have been duped out of their crypto holdings. Equally, several fraudulent binary options platforms exist online. See our list of the best crypto binary options brokers to avoid scams.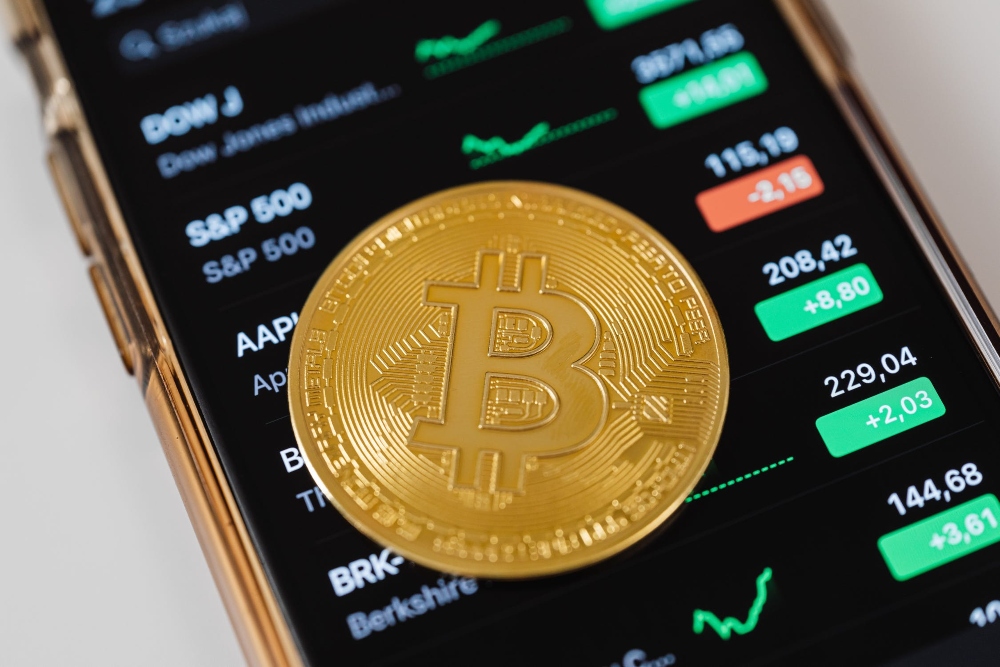 Getting Started
1. Choose a Broker
Before you can start trading cryptocurrency binary options, you need to open an account with a broker or exchange. Key considerations include:
Available Coins – Not all crypto coins are available at every broker. Some binary options exchanges offer a wide range of coins, while others stick to big players like Bitcoin, Ethereum and Litecoin
UK Clients Accepted – Due to the FCA's ban on UK-based binary options brokers, traders will need to sign up with an offshore provider
Interface & Apps – Check your broker's platform has an easy to navigate interface that meets your needs. Mobile app offerings are also useful for on-the-go traders, so check if your broker offers an application compatible with iOS or Android devices
Demo Account – The best brokers offer free demo accounts to practise virtual crypto binary options trading. These are useful for beginners and experienced traders wanting to refine a strategy or test a new brokerage
Safety – Look for unfavourable online reviews to ensure you choose a legitimate and trustworthy platform
Minimum Deposits & Fees – Check for a transparent fee schedule and avoid ongoing account maintenance charges and inactivity penalties. Also look at the minimum deposit requirement. The top brands accept traders with a £10 minimum payment
Payment Methods – The top cryptocurrency binary options brokers support several payment methods, from bank transfers and crypto deposits to e-wallets and Apple Pay
Withdrawal Limits – Some platforms have strict withdrawal limits or transfer fees which will eat into profits
2. Study the Market
Check online which coins are becoming popular and investigate the purpose behind each crypto's creation to better understand its future ambitions and use cases. Looking to social media can also illuminate traders on potential trends as celebrity endorsements can trigger surges in prices.
The best crypto binary options brokers tend to offer trading opportunities on Bitcoin, Ethereum, Litecoin, Tether, Bitcoin Cash, Ethereum Classic, Iota and Ripple. Choose an asset that you are familiar with.
3. Decide How Much to Stake
The more you invest, the more you stand to earn. However, the larger the stake the greater the loss. With that in mind, only bet what you are willing to lose.
A helpful tip for beginners is to start small and gradually increase your position sizes. Some investors recommend only risking up to 1% of your investment pot in a single trade.
4. Set the Expiration
When you open a crypto binary options contract, you will need to choose an expiry time. Some bets will have a one-minute expiry while others could last weeks. Ultimately which one to go for will depend on how strong you think the trend is and how long you believe it will last.
5. Place Your Bet
Simple contracts will involve a call option, which succeeds when the value of the asset is above the strike price at maturity, and a put option, which succeeds if the price is below the strike price at expiry.
Make sure to use all the tools at your disposal. Trading charts and technical analysis can help optimise your crypto binary options trading success.
Bottom Line on Crypto Binary Options
For aspiring crypto investors, binary options could be a good place to start. They offer upfront risk and traders do not take ownership of the underlying token. They also offer straightforward access to an emerging market that promises significant price volatility.
Choose from our list of recommended brands to start trading today.
FAQ
What Are The Best Crypto Binary Options Brokers?
Some of the top crypto binary options brokers available to UK traders include Pocket Option, Quotex, RaceOption and Spectre AI. These brokers have excellent platforms and provide access to various digital assets.
Are Crypto Binary Options Suitable For Beginners?
The win or lose outcome of binary options is easy to understand and their capped risk means new traders can only lose their initial stake. This makes cryptocurrency binary options popular with aspiring investors.
How Can I Trade Crypto Binary Options If They're Banned In The UK?
Although the FCA banned binary options trading in 2019, UK traders can still register with offshore brands. This means British traders must choose a crypto binary options broker where UK clients are accepted. See our list of supporting brokers and exchanges here.
Can I Profit From Crypto Binary Options Investing?
Some brokers offer over 90% returns on crypto binary options. This means a winning bet with a £100 stake could earn traders £190 (£100 stake + £90 profit). With that said, cryptocurrencies are notoriously volatile and many traders lose money.
What Are The Most Common Crypto Coins To Trade On Binary Options?
Some of the most commonly used coins to trade binary options include Bitcoin (BTC), Ethereum (ETH) and Tether (USDT). Of course, there is an endless selection of crypto coins to choose from but availability varies between trading platforms.