Halal Binary Options
Binary options offer a fixed payout if a trader correctly predicts whether the price of a security will rise or fall. But is binary options trading halal or haram? We provide an overview of Islamic finance principles and consider how they align with binary options trading. We also list the best Islamic-friendly binary options accounts in 2023.
Halal Binary Options Brokers
Dukascopy offers binary options on currency pairs, stocks and indices, alongside powerful trading tools and market insights. User gets flexible contract sizes and deposits are protected by EU law, though the $1000 starting investment is higher than alternatives.

AZAforex offers binary options with time-dependent payouts that can be taken out on any asset included as a CFD or spot instrument. Over 50 binary options are available with a $1 minimum stake and payouts up to 190%.

World Forex offers binary options where you simply decide the stake, price direction and contract timeframe. The payouts are high at up to 100% on American contracts and 85% on European, which also offers a partial refund to traders who close contracts before expiry.
Islamic Trading Principles
The key pillars of Sharia Law are social justice, ethics, and using finance to help build communities. But whether binary options falls within the remit of Islamic trading principles is not immediately clear. With that said, aspiring traders should pay particular attention to the following rules:
Gambling is not permitted
It is prohibited to act with greed
Earning via interest/riba is not allowed
Below we look at how each of these principles aligns with binary options and whether trading should be considered halal or haram.
Interest
Some binary options brokers offer market rate interest on uninvested cash balances. However, this is not permitted under halal values. To alleviate this challenge, many brokerages now offer Islamic trading accounts, whereby no interest can be charged or earned on trading capital. To comply with Islamic investing principles, trading accounts must also offer instant execution of trades and the immediate settlement of transaction costs.
Greed
Not acting under the influence of greed is another important Islamic finance principle. This raises a challenge when trading binary options as emotions can run high and the temptation to chase greater profits can be difficult to resist. To help tackle this challenge, many traders utilise risk management alerts and tools, available at supporting brokers. These allow you to lock in profits when a predetermined threshold has been met.
The 1% rule can also help prevent traders from over-investing. This straightforward concept suggests never putting more than 1% of your total trading capital into a single trade. For example, if you have £5,000 in your binary options account, your stake and potential loss on a single position should not exceed £50 (£5,000 x 1%).
Gambling
Sharia Law does not permit participation in activities where there is excessive risk or uncertainty. This involves speculation or gambling. This raises another interesting question when considered alongside binary options trading.
Some argue that because binary options strategies are often based on assumptions, they are haram. They also believe that because each contract or trade must have a 'winner' and a 'loser', all parties cannot profit, or extract value, from the position.
However, there is another school of thought that believes the key consideration should be around the approach taken by the trader. Wild speculation with no plan or strategy would indeed contradict Sharia Law. However, a carefully thought-through trading system with a robust strategy underpinning it is arguably halal. So, if the trader approaches binary options in a disciplined manner, then it may not be haram.
Halal Binary Options Trading In The UK
According to Statista (2021), 6.3% of the UK population is Muslim. It is believed this figure will increase to 17% by 2050. So unsurprisingly, the number of individuals turning to trading, including those making investments in binary options, is rising. In fact, Islamic finance and trading opportunities are one of the fastest growing financial services sectors in the UK.
In 2018, the first Sharia-compliant robo-advisor, Wahed Invest, was launched in the United Kingdom, supporting investments in various markets, including ethically responsible stocks and Islamic Sukuk bonds. And we expect to see more innovative investment solutions becoming available in the future, including Islamic-friendly binary options trading accounts.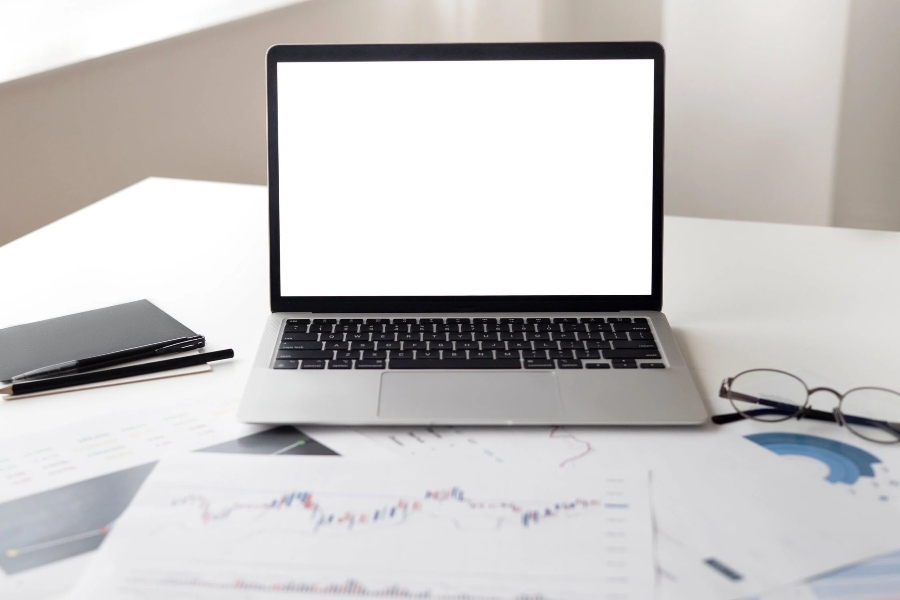 Halal Binary Options Trading Accounts
Today, several binary options brokers offer Islamic trading accounts for investors that follow the principles of Sharia Law. These are also known as swap-free accounts. In many cases, investors will be able to convert standard live accounts to Islamic-friendly profiles by contacting the broker's customer service team.
Important features of these account profiles are that transactions are settled immediately and that interest cannot accumulate based on the funds held in the client's account. True Islamic-friendly binary options accounts will not permit the following:
Trading on margin – Leveraged binary options trading is also not permitted. This means capital borrowed from a brokerage or exchange to buy or sell securities
Overnight rollover charges – Receiving swap points on positions held after the trading day has concluded is forbidden, for example, positions on companies listed on the London Stock Exchange closing at 4 PM (GMT)
Benefits Of Halal Binary Options Accounts
UK investors can follow Islamic trading principles while still speculating on traditional and emerging financial markets with binary options. Halal accounts also encourage a disciplined approach to investing, with thought-through strategies that prevent greedy or hasty trading decisions. In addition, halal investing discourages overly frequent short-term speculation which could be viewed as a form of gambling.
Getting Started
Choosing A Binary Options Broker
The most important step to trade halal binary options is to find a broker that offers an Islamic-friendly trading account. As the retail product is banned by the FCA, British traders will need to turn to overseas or unregulated organisations.
Unfortunately, using an unregulated broker can increase the risk of scams. With this in mind, make sure you choose a trustworthy broker that offers access to a range of markets, provides competitive payouts, plus a transparent pricing schedule and on-hand customer support.
Spectre.ai, for example, offers an Islamic trading account so you can enjoy interest-free binary options with no hidden charge. Features include no rollover commissions for binary options contracts held over 24 hours and access to educational material.
Study The Market
Haram binary options contracts may involve speculating on companies associated with alcohol or tobacco, among other prohibited industries. With this in mind, it could be worth utilising halal screening tools. The Islamic Finance Guru offers several courses and tools for identifying Sharia-compliant companies as investment opportunities.
Bottom Line On Halal Binary Options
Whether binary options are considered halal or haram will vary depending on who you ask. Fortunately, several online brokers have introduced Islamic-friendly trading accounts which aim to comply with Sharia finance principles. See our list of recommended brands to start trading today. And for further guidance, consult a local religious leader.
Note, this article should not be construed as religious advice. Consult a local religious leader for individual guidance.
FAQ
What Are Halal Binary Options?
A halal binary options strategy refers to the investment of money in accordance with Islamic finance principles. Muslim traders should avoid investing in companies from haram industries, such as tobacco, alcohol and gambling. Investors should also ensure there are no interest charges.
Are Binary Options Halal?
Some argue that trading binary options is halal if investments are executed following the principles of Sharia Law. The key values centre around avoiding gambling, greed or earning interest. Dedicated Islamic-trading accounts aim to provide an investing environment that complies with these principles.
Are Binary Options Haram?
Some critics view binary options trading as haram due to their speculative nature. Commentators argue that binary options contracts are often based on assumptions, with an outcome dependent on future events, which is not permitted under Islamic law. However, others believe that you can use binary options products while complying with Islamic finance principles. Consult a local religious leader for further guidance.
How Can UK Investors Trade Halal Binary Options?
British traders will need to find an offshore broker that offers Islamic-friendly trading accounts. Two popular platforms in 2023 are Alpari and Spectre.ai.
Are Halal Binary Options Legal In The UK?
The FCA has banned the marketing and sale of binary options products in the UK. However, investors can still open halal binary options trading accounts with offshore providers. See our list of recommended brokers here.