The Best Time To Trade Binary Options
Determining the best time to trade binary options is no easy task. But while it's not an exact science, there are some key trading windows that offer higher levels of volume and volatility. This guide considers various underlying assets in more detail, from stocks and indices to forex, cryptocurrencies and commodities. Read on to find out the best time of day to trade binary options.
Binary Options Brokers UK
Pocket Option offers short term binary options on a user-friendly platform with competitive payouts of 90%+. Over 130 assets are available with fee-free deposits and withdrawals. Joining bonuses are also available to new users.

IQCent offers binary options on forex, stocks, cryptocurrencies and commodities with high payouts up to 98%. The broker uses a proprietary platform with advanced analysis tools and traders can choose contract timeframes ranging from 5 seconds to months, appealing to both short and long term traders.

Videforex binary options are available from 20% payouts on crypto up to 98% payouts on less volatile assets, beating many competitors. A wide range of contract lengths are also supported from 5 seconds up to 1 month. New users will appreciate the welcome deposit bonus.

Dukascopy offers binary options on currency pairs, stocks and indices, alongside powerful trading tools and market insights. User gets flexible contract sizes and deposits are protected by EU law, though the $1000 starting investment is higher than alternatives.

AZAforex offers binary options with time-dependent payouts that can be taken out on any asset included as a CFD or spot instrument. Over 50 binary options are available with a $1 minimum stake and payouts up to 190%.

Focus Option offers binary options trading on 140+ instruments including forex, cryptocurrencies, commodities, indices and company shares. Contracts include 30 seconds, 1 min, 2 mins, 5 mins, 15 mins, 30 mins, 1 hr, end of day, and long-term contracts up to 30 days. Decent payouts typically climb to 95%. The browser-based platform is beginner-friendly with sophisticated analysis tools.

CloseOption offers binary options trading on 30+ fiat and digital currencies through an easy-to-use web-based platform. 15 contract timeframes are available from 30 seconds to 1 month, suiting both short-term and long-term traders. New users also get a joining gift.

World Forex offers binary options where you simply decide the stake, price direction and contract timeframe. The payouts are high at up to 100% on American contracts and 85% on European, which also offers a partial refund to traders who close contracts before expiry.

GC Option offers beginner-friendly binary options with 86% payouts and opportunities on forex, metals and cryptocurrencies. The broker stands out for its market-leading trading software and access to short-term opportunities with contracts spanning 60 seconds to 48 hours.

RaceOption offers 100+ binaries with decent payouts up to 95% and ultra-fast expiries from 5 seconds. With a $250 minimum deposit, clients can enjoy free deposits, fast withdrawals and a range of trading bonuses.

BinaryCent provides binary options trading on a range of markets through a slick proprietary platform. Traders can invest as little as $0.10 per trade and earn payouts up to 95%, and these are excellent terms that accommodate casual and low-capital traders while allowing profit opportunities.
When Is The Best Time To Trade Binary Options?
Binary options traders make a profit by predicting which direction the price of an asset will move. And as with most trading, the best time to open a position is normally when the market is busy, with activity from investors across the globe. With market excitement, a healthy amount of volatility and liquidity is generated, which is often needed for the underlying asset to reach its strike price before the contract expires.
Importantly, all assets which binary options can be used to speculate on have differing trading hours. For example, equities are reliant on the opening hours of their relevant stock market, while cryptos can be traded 24/7, including over the weekend.
Stocks
If you are speculating on shares, pay attention to the times at which the relevant stock market operates. For example, for UK companies listed on the London Stock Exchange (LSE), the best time to trade binary options on these assets will be between 8:00 AM and 4:30 PM GMT. High-profile companies trading on the LSE include Shell, HSBC, Unilever and BP.
The share price of stocks can be heavily influenced by market events, such as fresh news stories, the publication of financial results or the introduction of new legislation. For example, in April 2010 an oil spill caused BP's share price to plummet by 40% over several weeks. For traders, this might have been the best time to trade put binary options as the share price was on a rapid decline in the UK. It's worth noting, though, that the payout would likely have been low. The whole market was aware of the oil spill issue, meaning binary options brokers would have been quick to reduce their payouts.
It is also common for news stories and other important announcements to occur out of LSE trading hours (after 4:30 PM) and therefore some investors might execute their best trades around the opening time of the LSE (8:00 AM), when the market has its first opportunity to react to overnight announcements.
Note, UK investors trading equities on international stock markets such as the New York Stock Exchange (NYSE), should be aware of the market opening and closing times. The NYSE market hours are 2:30 PM to 9:00 PM GMT.
Forex
Investors can enter trades on forex binary options at any time. However, the best time to trade forex is often when the London Stock Exchange and another international market are open at the same time, such as the NYSE or TSE/TYO. These crossovers are arguably the most lucrative time of the day to trade binary options on currencies as more information on both markets will be available. There will also be more retail and institutional traders taking positions, improving liquidity and reducing fees.
Specifically, the crossovers between London and Tokyo and New York are considered the best time to trade currency pairs. The LSE and NYSE are open at the same time for four hours between 1:00 PM and 5:00 PM GMT.
Indices
Indices measure the performance of a group of stocks. And trading binary options on a popular index effectively is, again, dependent on the respective market's opening and closing hours. The best time to invest is when the indices' corresponding exchange is open.
Investors focused on key UK-based indices such as the FTSE-100 have all the LSE trading hours to make trades (8:00 AM to 4:30 PM). However, the NYSE and NASDAQ are only open between 2:30 PM and 9:30 PM, so British traders can only make binary options trades in the afternoon and evening.
Commodities & Cryptocurrencies
Commodities are available nearly 24 hours a day during the week but not at the weekend, while cryptocurrencies are tradable all the time. The most advantageous time frame to trade OTC binary options on both commodities and cryptocurrencies, such as Bitcoin, is usually when there is an increase in trading activity or volume around a particular asset.
For example, during the 2022 Russian invasion of Ukraine, the amount of grain leaving Ukraine dramatically reduced, and since it is one the largest global producers of grain, the market price significantly increased. Many traders also use commodities to hedge against inflation. Here, the best time to trade is prior to a steep increase in inflation.
In contrast, cryptocurrencies went the other way in the early months of the war. The price of many coins began to fall, with some savvy binary options traders capitalising on the crash.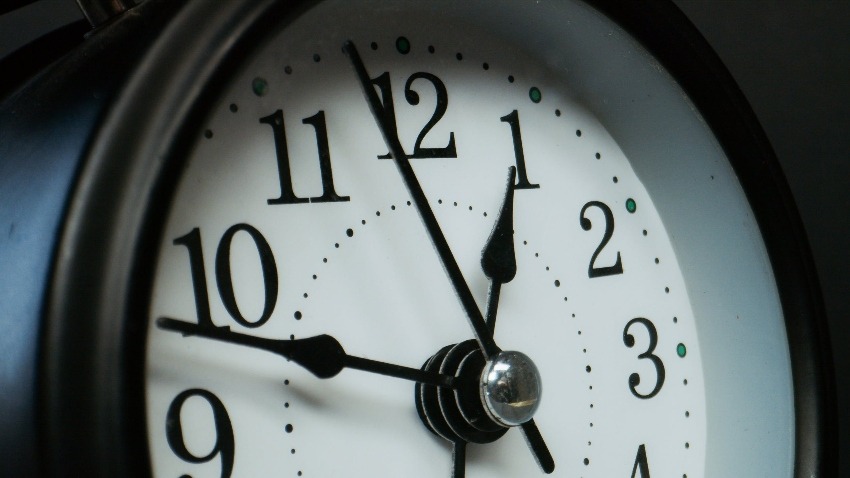 Trading Tips
Demo Trading
It's good practice to study the market thoroughly before risking capital. Making use of binary options demo accounts will provide a real-time test environment and allow traders to simulate moves across different assets – essentially a paper exercise.
Additionally, educational support from the top brokers can provide key insights into how to successfully trade binary options as well as learning when it is the right time to enter a trade. Typically, these resources are online or available to download, usually as a pdf.
Follow A Strategy
Before opening a position, binary options traders need to think about their strategy. Depending on how they view risk and volatility could inform their approach, but it's worth remembering that it's difficult to trade binary options without any losses. Regardless of whether you're trading 5-seconds, 1-minute or 1-day binary options, employing a solid risk management strategy is important.
Payment Timelines
Check your broker's processing times because any funding delays might impact when you enter the market and risk you missing out on the best time to trade binary options. Fortunately, the best online trading brokers and sites offer almost instant deposits using eWallets like PayPal, Skrill and Neteller.
What Are The Best Times To Trade Binary Options?
Across all underlying asset classes, the best time to trade binary options is usually when there is a buzz in activity, high volatility or during a specific asset's market hours. Increased trading volume or significant geopolitical events offer a great opportunity to capitalise on market movements. Traders wanting to speculate on international assets or use market-specific information will find it best to trade in the hours the respective exchange is open.
Use our list of leading binary options brokers to get started today.
FAQ
Can You Trade Binary Options 24/7?
Binary options trading times are usually restricted to the opening hours of the assets on which a trader is speculating. For example, if a binary options trader wants to speculate on BT stock, then they only can do so during the London Stock Exchange trading hours. The only asset which is available to trade 24/7 is cryptocurrency.
What Is The Best Time Frame To Trade Binary Options?
The time frame in which to trade binary options depends on the investor's appetite for active trading. If an active trader wants to enter several positions throughout the day, they might opt for 1- or 5-minute time frames. Investors speculating over a longer period might opt for hourly or even daily binary options.
Can I Trade Binary Options At The Weekend?
Yes, but only on cryptocurrencies. All other asset classes are restricted by their respective market hours. For example, FTSE-listed stocks are available between 8:00 AM and 4:30 PM GMT.
Can I Trade Binary Options In The UK?
The FCA banned UK brokers from offering binary options. As a result, traders must sign up with brokerages that are regulated by other reputable financial bodies, and firms registered offshore.
Can I Trade Binary Options On MT4?
Yes, both MetaTrader 4 and MetaTrader 5 support binary options trading. The terminals offer multiple charting types, a selection of timeframes and the timezone in the platforms can be set to GMT.