Binary Options Signals
Binary options signals aim to improve your chances of success when using one of the most straightforward speculative instruments going, binary options. Signals services and providers help to improve the trading efficiency of binary options-focused clients, across a wide range of markets and cost levels. This 2023 binary options signals guide explains the different types available, how they work, how to read alerts and how you can choose the best provider.
Top Binary Options Signals Brokers
Pocket Option offers short term binary options on a user-friendly platform with competitive payouts of 90%+. Over 130 assets are available with fee-free deposits and withdrawals. Joining bonuses are also available to new users.

IQCent offers binary options on forex, stocks, cryptocurrencies and commodities with high payouts up to 98%. The broker uses a proprietary platform with advanced analysis tools and traders can choose contract timeframes ranging from 5 seconds to months, appealing to both short and long term traders.

Videforex binary options are available from 20% payouts on crypto up to 98% payouts on less volatile assets, beating many competitors. A wide range of contract lengths are also supported from 5 seconds up to 1 month. New users will appreciate the welcome deposit bonus.

Dukascopy offers binary options on currency pairs, stocks and indices, alongside powerful trading tools and market insights. User gets flexible contract sizes and deposits are protected by EU law, though the $1000 starting investment is higher than alternatives.

Focus Option offers binary options trading on 140+ instruments including forex, cryptocurrencies, commodities, indices and company shares. Contracts include 30 seconds, 1 min, 2 mins, 5 mins, 15 mins, 30 mins, 1 hr, end of day, and long-term contracts up to 30 days. Decent payouts typically climb to 95%. The browser-based platform is beginner-friendly with sophisticated analysis tools.

World Forex offers binary options where you simply decide the stake, price direction and contract timeframe. The payouts are high at up to 100% on American contracts and 85% on European, which also offers a partial refund to traders who close contracts before expiry.

GC Option offers beginner-friendly binary options with 86% payouts and opportunities on forex, metals and cryptocurrencies. The broker stands out for its market-leading trading software and access to short-term opportunities with contracts spanning 60 seconds to 48 hours.
What Are Binary Options Signals?
Binary options trading is a form of fixed-odds financial betting that involves speculating upon an underlying asset's price rising or falling.
Binary options signals are a lot like assistants that try to tell traders the most lucrative potential binary options investments by analysing the market for them. They inform investors when there may be an opportunity to win big and can deter clients from high-risk positions.
How They Work
Binary options signals work by using various technical indicators to decipher the market and identify patterns, hoping to reveal a likely change in an underlying asset's value.
In basic terms, binary options signals are recommended calls or puts. When traders use binary options signals, they will be notified not only of potential changes in the market but the specific call or put option they can purchase to reap the rewards. Unsurprisingly, these signals are increasingly popular as you can invest faster without the hassle of devouring charts, which can take hours out of your trading time.
Like the binary options contracts themselves, signals can be set to have an expiry and give ideas over different periods. For instance, you could receive a 1-minute (60 seconds), 5-minute, 1-hour or daily signal.
Moreover, binary options trade signals are available across multiple markets from forex and stocks, to commodities and crypto. Whatever your chosen asset is, a trading signal will likely be available to help you.
Binary options signals providers offer their services for brokers such as RaceOption and Dove Options and many comply with over-the-counter (OTC) trading. Popular signals services include Blue Sky Binary, Binary Options Pro Signals and Signal Hive. These offer integration with BO brokers and are compatible with trading platforms like MetaTrader 4 (MT4).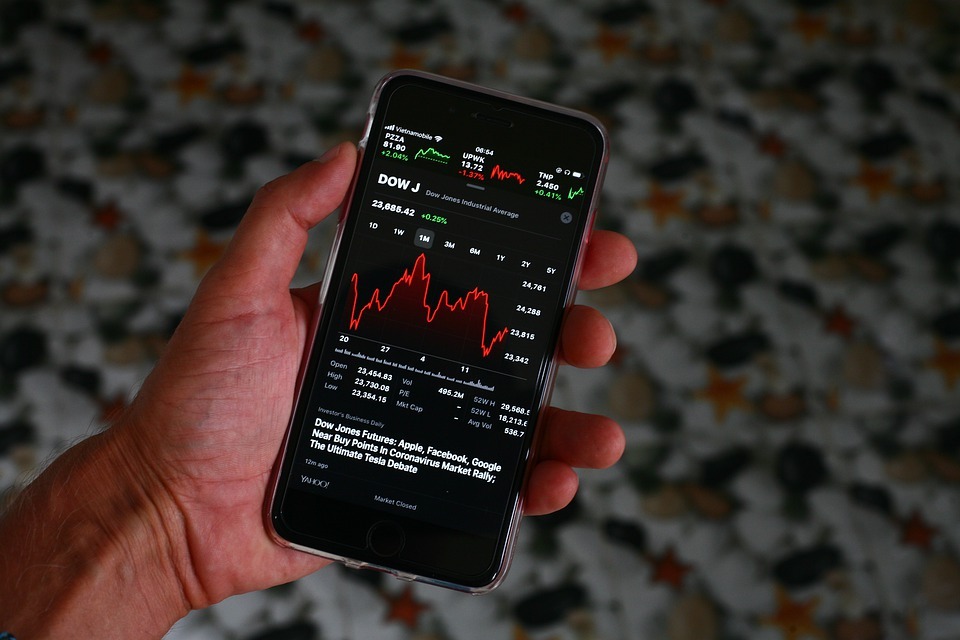 How To Read Binary Options Signals
To help you learn how to read binary options signals, we will walk you through an example:
Suppose a forex trader wants to purchase a binary option contract for the GBP/USD currency pair and receives a signal at 13:00 GMT from their provider with the following details:
Direction: Call
Asset: GBP/USD
Strike Price: 1.18
Expiry: 14:00 GMT
Translated, this binary options signal indicates that GBP/USD should be above the current market price (1.18) by 14:00. If the forex trader uses this 1-hour binary options signal, they would place a call option adhering to its terms. All trading signals must be completed within the stipulated expiry time as the outcome could change after expiration.
Types of Binary Options Signals
To help you understand the types of binary options signals available, we have organised them by their price, delivery and model.
Price
Binary options signals can be either free or paid for. Free signals can be accurate and many of the best providers are free. However, be wary of scams and any free service with strings attached, which could impede your profits or restrict you to a particular brokerage.
Binary options paid signals usually come from a single source. Some offer additional features and greater accuracy. For example, subscriptions may include VIP or premium signals, technical indicators and educational resources. The top providers offer demo versions or free trials so you can test the paid service before spending any money.
Delivery
Binary options signals are delivered via several methods and platforms, though not all providers have the same offerings. Most are delivered via one or several of the following:
Apps – Many signal services have trusted apps with a free download so that clients can access their signals from anywhere on their most convenient device.
Social Media – Binary options signals are also available through social media platforms. Sites like Twitter allow traders, after following a provider's account, to receive notifications once a signal goes live.
Websites – A simple way to get signals is directly from a service provider's website. Typically, more detailed information can be accessed through this approach. Some sites, such as DBot, also offer customisation, so you can control the specific signals you receive.
Whatsapp /SMS – Several BO signal providers send alerts directly to your phone by text or WhatsApp. This means you could set up a WhatsApp group just for trading signals! These alerts can also provide the latest market news and important information concerning upcoming trends.
Telegram Channels – Many of the best free providers use Telegram groups to broadcast their signals. Traders simply need to join the telegram room to access each alert. Combined with push notifications, you can stay updated in real-time on your chosen market's predictions. Telegram is a free and easy-to-use instant messaging system compatible with most devices.
Model
Most binary options signals providers use automated or manual models to identify their trading opportunities.
Automated or bot BO providers rely on computer algorithms to identify new signals. These often come from multiple sources, collated by computer software and instantly distributed to the relevant traders. Advanced bot signals remove any human elements, hoping to mitigate mistakes, and observe the markets in a purely objective and statistical manner. Many free services are automated as less manpower is required to find the signal, reducing overall costs. Some popular automated signals include Bit Bot Pro and Nadex Bot.
Manual binary options signals involve real people, often a group of expert advisers, so the signals come from a single but adaptable source. These experts identify opportunities using a variety of technical indicators combined with extensive market research. Most pro signals and paid services use manual signals.
Some of the more popular technical indicators used by a wide range of manual advisors and algorithmic systems include:
Stochastic Oscillator
Relative Strength Index (RSI)
Moving Average Convergence Divergence (MACD)
Pros Of Binary Options Signals
Below are the benefits of using BO trading signals to help you decide if they are right for you:
Beginner Friendly – Binary options signals help novice traders get started, avoid missteps and simplify the trading process.
Reduces Risks – BO signals and indicators use software that alerts traders to high-risk investments likely to be unprofitable.
Time-Saving – Signals do all the work and allow traders to manage their time more efficiently by making faster transactions and spending less time on research.
Additional Profits – Successfully using signals can help you make more profitable investments within the same timeframe, increasing your profit potential.
Cons Of Binary Options Signals
There are also some disadvantages to using BO signals to inform your trade positions:
Relies On Active Trading – To capitalise on signals, traders must be online and active when the alert is sent. An ill-timed coffee break could see you miss out on large returns.
Scam Risk – Several fraudulent and scam providers exist online, so only use legitimate sites. You can check online provider reviews and discussion forums to gauge each service's legitimacy.
Varied Accuracy – Some signal providers are more accurate than others and none promise 100% precision. We recommend choosing one that offers a free trial to test the output first.
No Guaranteed Profits – Binary options signals are still susceptible to market volatility. While they are capable of speculating accurately, price crashes or booms can be overlooked, especially with automated providers, so your binary options investments are never risk-free.
Reduces Trader Caution – The accuracy of signals can lead some, especially beginners, into a false sense of security, causing them to neglect sensible money management and incur huge losses.
How To Choose The Best Binary Options Signals Providers
As mentioned above, there are numerous providers that you can use. However, we recommend thinking carefully about what you require from your signals and comparing a range of companies against these needs.
Legitimacy & Reputation
Legitimate binary options signals providers are usually well established and have been providing consistent services for many years. A great way to check legitimacy and reputation is through online customer reviews. Reading discussion forums and online review PDFs or watching review videos on sites like Youtube reveal customer experiences and can highlight less accurate services.
Success Rate
Typically expressed as a percentage, success rate is crucial when choosing a signals service as it shows how many trades using the provider are profitable. Reputable providers are transparent and display their success rate and performance history. Remember that most services have success rates of 50-70% and those promising trading strategies with 90% accuracy are often scams.
Free Trial
The best signal providers offer free trials that can last from 7 days to up to a month. Free trials enable beginner and experienced traders to practise using the signals and compare the services between different providers. BO signals subscriptions without trial periods may make promises that are not held up by the results when using their service.
Customer Support
Customer support is another indicator of a legitimate binary options signals provider. The best companies offer highly responsive customer support via multiple methods, such as live chat, telephone or email. This means a support team is always on hand to explain any signals and give additional assistance. Make sure you compare the customer support channels and ensure they suit your needs.
Cost
An essential factor for any trader is cost. There are several free signals providers and alternative paid options, so your choice may depend on your budget. We recommend considering what the service provides in relation to its costs, so your spending is worthwhile. For example, a more expensive service may offer additional features like integrated technical indicators for manual trading analysis. However, remember that higher costs do not always equate to superior service.
Available Markets
One obvious comparison factor is the markets, assets and instruments that a signals service offers analysis for. Many providers will specialise in one area, like CopyFX by RoboForex, which exclusively provides forex signals. However, others offer analysis of several markets like stocks and crypto, such as Learn2Trade. Ensure you choose a signals service that provides trading notifications for your preferred markets and assets.
Platform Compatibility
Whether you are an on-the-go trader or prefer using a desktop surrounded by monitors, it is essential to check that providers work with platforms suited to your needs. On-the-go investors should look for services with mobile applications compatible with iOS or APK systems. Equally, several companies offer integration with desktop trading platforms, which is useful when trading across multiple tabs and windows.
Access
Not all signals services will actively provide alerts at all times during the trading day. Generally, providers offer live binary options trading signals for a few hours each day, so it is essential to pick one that aligns with your schedule, as missing their live window means all the signals will be missed.
Signal Frequency
Compare how many trading signals are given. Certainly, choose a provider that assures multiple notifications across their live stream day. However, be wary of those that over-promise. It is easy to fall victim to companies offering hundreds of signals per day, while the most important factor is their overall success rate. Focus on the quality of the signals rather than the quantity. A slower, steady flow of accurately tested alerts will be more profitable in the long run than a large number of inaccurate signals.
How To Get Started With Binary Options Signals
Now that you understand binary options signals, we have mapped out all the essential steps to starting using and incorporating them into your strategy today.
Register with a binary options broker that fulfils your trading requirements. Some of the top BO brokers are listed here.
Choose a binary options signals provider.
Download the signals service software in your desired format onto your preferred device.
Deposit funds into your brokerage account.
Start trading on the opportunities alerted via the signals.
Capitalise on the outcome of each signal, consistently applying risk management approaches.
Final Thoughts On Binary Options Signals
By no means are binary options signals a lazy strategy. BO trading involves extensive research and constant analysis that even the most seasoned investors can find difficult to grapple with. Binary options signals accelerate and simplify this process for everyone, especially those with limited time. There are many free services online and most providers are accessible worldwide on numerous mobile and online applications. As long as you remain vigilant, use a trusted provider that suits your needs and maintain sensible attitudes to money management, binary options signals should only help to improve your success rates.
FAQ
Are Free Binary Options Signals Reliable?
Many believe that free binary options signals are not the most accurate, though this is not always the case as many free providers still enact valid technical and fundamental analysis to provide their alerts. While there are some predatory organisations out there that may take advantage of you, following the system outlined above when selecting a provider can help to mitigate your risk.
Can Binary Options Signals Be Produced For Different Timeframes?
Yes. Signals for binary options anticipate market movements across multiple timeframes. These can range from 60 seconds and 5-minute BO alerts to longer periods like 1-hour and daily signals.
Do I Need To Research If I Use Binary Options Signals?
Yes. Despite the added simplicity of BO signals, working, current knowledge of the markets and price histories is still vital. Remaining updated can help you make more lucrative, informed decisions and identify potential scams.
Are Binary Options Signals Available In The UK?
Yes. Binary options signals services are available worldwide. Whether you want signals in Nigeria, the UK or Japan, there are providers to accommodate you.
What Are The Best Binary Options Signal Providers?
Some of the top 10 BO providers include the Kill, Night Owl, Franco and Blue Sky binary options signals providers. However, ensure you check out the assets they cover, their success rates, timeframes and supported platforms.
Where Else Can I Look For Binary Options Signals?
You can find binary options signals through secondary resources instead of a direct provider. For example, you could watch an expert youtube analysis video or read discussions of current markets and price movements on forum sites to understand what other traders are observing and anticipate for the market.