Low Minimum Deposit Binary Options Brokers
The trading of binary options can be profitable but it comes with a risk due to its 'all or nothing' approach. Using low minimum deposit binary options brokers enables traders to reduce that risk by starting small. This guide will explore what minimum deposits are and how they differ from minimum trade size. We also look at why minimum deposits are imposed by most brokers and what other factors traders should look at when comparing binary options brokers with low minimum deposits.
Low Minimum Deposit Binary Options Brokers
Pocket Option offers short term binary options on a user-friendly platform with competitive payouts of 90%+. Over 130 assets are available with fee-free deposits and withdrawals. Joining bonuses are also available to new users.

AZAforex offers binary options with time-dependent payouts that can be taken out on any asset included as a CFD or spot instrument. Over 50 binary options are available with a $1 minimum stake and payouts up to 190%.

Focus Option offers binary options trading on 140+ instruments including forex, cryptocurrencies, commodities, indices and company shares. Contracts include 30 seconds, 1 min, 2 mins, 5 mins, 15 mins, 30 mins, 1 hr, end of day, and long-term contracts up to 30 days. Decent payouts typically climb to 95%. The browser-based platform is beginner-friendly with sophisticated analysis tools.

CloseOption offers binary options trading on 30+ fiat and digital currencies through an easy-to-use web-based platform. 15 contract timeframes are available from 30 seconds to 1 month, suiting both short-term and long-term traders. New users also get a joining gift.

World Forex offers binary options where you simply decide the stake, price direction and contract timeframe. The payouts are high at up to 100% on American contracts and 85% on European, which also offers a partial refund to traders who close contracts before expiry.

GC Option offers beginner-friendly binary options with 86% payouts and opportunities on forex, metals and cryptocurrencies. The broker stands out for its market-leading trading software and access to short-term opportunities with contracts spanning 60 seconds to 48 hours.
Minimum Deposits
A minimum deposit is the amount a trader must pay into their live account before they begin trading. Some brokers offer minimum deposits of around £5, others in excess of £1,000.
Importantly, a minimum deposit is not the same as a minimum trade size. For example, brokers may require a minimum deposit of £100 but a minimum trade size of 10p. The minimum deposit is how much traders need to put into their accounts. The minimum trade size is how much is needed to open a position. Traders need to be aware of both.
The minimum deposit normally covers the broker's costs of opening the trading account for the customer. Higher minimum deposits may result in customers opening larger positions, leading to higher profits for the broker. However, they can also deter potential customers, which is why the expansion of the retail trading market is associated with the rise of brokers offering low minimum deposit binary options.
Account Types
Most binary options brokers have different minimum deposit amounts, depending on the account chosen. For example, there may be a Bronze, Silver and Gold account structure, as there is with RaceOption. Its Bronze account has a minimum deposit of $250, the Silver account $1,000, and the Gold account $3,000. So, some binary options brokers have both high and low minimum deposits.
Accounts with higher minimum deposits usually come with more features and benefits, such as a personal account manager or 'risk-free' trades. Traders looking for a simple but cost-effective trading experience would be best suited to accounts with fewer features and a lower minimum deposit.
Benefits of Low Minimum Deposit Binary Options Brokers
Start Small
Binary options are notoriously risky. Although able traders can profit from them, 70-90% will typically lose money. The reason for this may in part be because some traders jump into the binary options market without a robust strategy and lose a lot of money in a short space of time.
Binary options brokers with high minimum deposits may encourage this less cautious approach. In contrast, low minimum deposit binary options brokers encourage a more conservative position, where traders start small and increase their risk based on strategies that appear to work.
Diversification
Some traders like to spread their capital across multiple trading platforms or brokers but high minimum deposits make this more difficult. Choosing low minimum deposit binary options brokers allows traders to spread the risk and purchasing power across different brokers.
Accessibility
Binary options brokers who stipulate high minimum deposit amounts, particularly those above £250, may be making their platform less accessible to many retail traders. Some retail traders have relatively modest funds so the existence of low minimum deposit binary options brokers allows these clients to invest in the same markets as more established traders. Often, it is not the minimum trade size that acts as a barrier but rather the minimum deposit.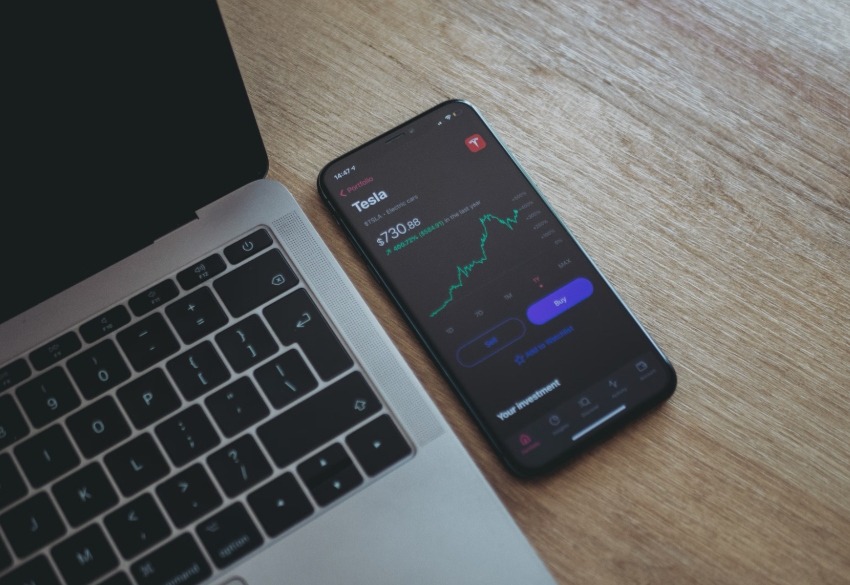 Drawbacks of Low Minimum Deposit Binary Options Brokers
Fewer Features
Low minimum deposit binary options brokers sometimes offer fewer features and tools. For example, they may have a smaller deposit bonus. This is because it is often not viable for the broker to offer expensive features and promotions if the trader is only depositing relatively small amounts.
Scams
Beware of scams from online brokers who promise large returns. There are many reputable low minimum deposit binary options brokers but make sure to differentiate these from other brokerages who entice traders in but then charge extortionate fees or do not honour their obligations.
If something looks too good to be true, it probably is and it is always good practice to ensure that the broker is regulated and trustworthy.
Comparing Brokers With Low Minimum Deposits
The expansion of online trading has meant there are now many low minimum deposit binary options brokers. To determine which brokerage is best to open an account with, traders should also consider the following:
Fees
One of the main reasons why many traders lose money when investing in binary options is because the payouts are often smaller than losses.
For example, let's say you make a losing binary options trade. The 'all or nothing' nature of binary options means you lose 100% of your money. Your next trade of equal size is successful, however, because the broker has to take their cut, the profit is only 90% of your position size. In other words, despite having one winning trade and one losing trade with an equal investment, you end up with a 10% loss. Therefore, when comparing low minimum deposit binary options brokers, a key consideration is ensuring the payout is as high as possible.
Also, check other fees, such as deposit and withdrawal charges. Many brokers do not charge for deposits and withdrawals, however some may charge a flat fee or a percentage of the amount. Inactivity fees and currency conversion costs are also charged by some binary options brokers.
Underlying Markets
Binary options can be traded on a range of underlying markets such as forex, commodities, indices, stocks and crypto. The wider the range of markets offered by particular low minimum deposit binary options brokers, the better, as this allows you to diversify your portfolio more and manage risk.
It also means you can focus on the markets of which you have more knowledge, whether that's the FTSE 100 or the GBP/USD currency pair.
Choice of Binary Options
Although many traders stick with high/low binary options for simplicity (where you speculate on whether the price will be trading higher or lower than the current market price at the expiry time), some venture into more complex contracts. These may include boundary binary options (used to forecast whether an asset price will remain within a predetermined range) and ladder binary options (where the strikes are preset and you choose whether it will close higher or lower than the chosen strikes).
Trading Platform
Some low minimum deposit binary options brokers now have their own in-house trading platforms and mobile apps. Although MetaTrader 4 and MetaTrader 5 are the industry-leading platforms for online brokers in traditional markets, these are not used as much by binary options brokers. Some well-known trading platforms used for the binary options market are SpotOption and Market Pulse.
Whatever trading platform you choose, ensure it has the range of indicators, timeframes and charts that you need to undertake technical analysis. Some trading platforms may also allow for automated trading, helping to remove the emotion from your trading activity.
Demo Account
As outlined above, binary options can be an unpredictable and ultimately a risky endeavour so it's worth ensuring you have an effective trading strategy in place before using real money. Demo accounts are a wise way to test your trading strategies on real markets without risking your capital. Those new to the binary options market will also benefit from demo accounts.
It's worth checking to see whether the low minimum deposit binary options brokers you're considering offer them.
Promotions
Although some regulators, such as the FCA, have cracked down on various promotions advertised by brokers, many low minimum deposit binary options brokers do still offer deposit bonuses and other incentives to entice traders. Investigate which brokers have the most attractive offers, but note that there will usually be terms and conditions attached.
Regulation
It is worth noting that many regulators have actually restricted the sale of binary options. For example, in March 2019, the UK FCA banned the selling, marketing and distributing of binary options to retail consumers. This means that many low minimum deposit binary options brokers will be regulated offshore now and may not offer the same protections. As a result, it's particularly important to sign up with a trusted and reliable provider.
Customer Support
Some low minimum deposit binary options brokers have better customer support than others. Should there be a technical issue with your account or you have a query about a particular trade, it's important that you can easily access customer service advisors. Ideally, traders should seek brokers who have responsive online, live chat features, in addition to phone and email contacts.
Final Thoughts on Low Minimum Deposit Binary Options Brokers
Low minimum deposit binary options brokers make trading accessible to a wider range of investors and can help retail clients manage risk by encouraging them to start with smaller positions. The good news is that many binary options brokers give clients a choice of account types so that they can find the balance of the low minimum deposits they require, with their preference of account features.
FAQ
Why Do Binary Options Brokers Have Minimum Deposits?
Online brokers incur costs to open and maintain accounts on behalf of their clients. Minimum deposits help to cover these costs by ensuring traders invest more money into their accounts and – hopefully – open more or take larger positions.
Do Binary Options Brokers Have One Minimum Deposit Amount?
Some binary options brokers have different account types with a range of minimum deposits. This gives traders the choice of opting for an account with a low minimum deposit but perhaps fewer account features, or a higher minimum deposit and a greater breadth of account services.
Is There A Link Between The Minimum Deposit And Minimum Trade Size?
Although some binary options brokers with low minimum deposits also have a low minimum trade size, this link is not always clear. There are binary options brokers with relatively high minimum deposit requirements but with an extremely low minimum trade size, such as BinaryCent. This underlines the importance of checking both before trading.
Does A Low Minimum Deposit Indicate That The Binary Options Broker Is Untrustworthy?
Not necessarily. Although some binary options brokers offering extremely low minimum deposits may be scams, there are genuine binary options brokerages with low entry requirements. The key to ensuring a broker is trustworthy is by checking who it is regulated by and also by reading reviews and ratings.
What Are Some Of The Best Binary Options Brokers With Low Minimum Deposit Requirements?
Examples of binary options brokers with low minimum deposits are Quotex ($10 minimum deposit) and Pocket Option ($50). Remember to examine other aspects of the broker's service too, not just its minimum deposit requirements.