Binary Options Education
It can be difficult to understand how binary options work. Fortunately, there are plenty of binary options educational resources available to aspiring traders, covering everything from practice examples to learning technical strategies and news-based investing systems. Some binary options education resources are free at the top brokers, while other third-party sources, such as books, pdf downloads, and online courses, come with a price tag.
Read on for a comprehensive review of the various types of binary options education content available, including our recommendations for the best resources in 2023. We also rank the binary options brokers and platforms with the best educational materials for UK investors.
Binary Options Brokers With Education Sources
Founded in 2017, Pocket Option is a binary options broker offering up/down contracts on forex, stocks and cryptocurrencies. With over 100,000 active users and a global reach, the brand has proven popular with budding traders. Pocket Option also supports dozens of payment methods and has a low minimum trade of just $1.

Quotex is a binary options broker founded in 2019 and based offshore in St. Vincent and Grenadines. Over 400 digital options are available covering currencies, commodities, stocks and crypto. Binary contracts span 5 seconds to 4 hours with high payouts of 95%+ depending on market conditions.
Binary Options Learning Resources
Some of the most popular binary options educational sources include:
Courses
There are many academies and institutions that offer binary options courses. These lessons cover everything from the basics of binary options to reading market data, as well as explaining the most popular strategies for beginners and experienced investors.
Our top picks include:
Skillshare – Skillshare currently offers binary options training which has been taken by over 1,500 people. For a monthly membership fee of £30, you can access the learning materials, which have been created by a binary options trader. Skillshare also offers a 7-day free trial for first-time users. The content consists of 25 videos between four and 15 minutes long, and covers a variety of different binary options systems and their win rates.
Reed – These binary options lessons cover topics like strategy tips and forex options. The sessions are hosted by Skill Success and EduCBA, two renowned online learning platforms. The courses range in price from £29 to £99. Most of them are also self-paced, which means that you have the flexibility to learn in your own time. Additionally, Reed allows you to set up a payment plan which means that you don't have to pay the full amount in one lump sum.
Udemy – Over 350,000 people have used Udemy to learn about finance, which makes it the most popular provider available in the UK. Their binary options lessons cover subjects like fundamentals and beginner-friendly systems, as well as detailed sessions that explain how to use popular binary options brokers. Udemy's educational materials range from being free of charge to £69.99 per course, and vary in difficulty and length. Each lesson has lectures and other downloadable sources, such as videos, PDF worksheets or eBooks. Udemy also has an excellent user-based rating system, so you can select content based on the feedback of other users. Additionally, the agency is affiliated with renowned institutions such as Nasdaq and EventBrite, meaning it is a trusted company. All lessons supply lectures and presentations, and some provide assignments to test your knowledge. The top materials on Udemy that we recommend include: Binary Options Beginners Guide: Nadex, Binary Options: Trading Strategies, 90% Accuracy and Signals, and Binary Options Trading Ninja: The Bandit Strategy.
YouTube Videos
YouTube videos offer an easy way to learn about binary options from creators from all around the world. The international aspect of YouTube also means that you are exposed to learning about other underlying markets directly from traders experienced in those areas, for example, US technology stocks. Additionally, if you download the YouTube app (which is free), you can watch videos on the go.
Some popular binary options education creators are Jeremy Cash, Binary Options UK, and NTrade Binary. Videos explain dozens of topics, including how to use certain indicators (such as candlestick graphs), and how auto/robot binary options trading works. Additionally, many traders offer a step-by-step guide on how they execute binary options trades using certain brokers.
However, just like with Reddit and Quora, it is important to be wary of unreliable content online. Some binary options creators make YouTube videos mainly for engagement and views, and there is little to no research put into them. Also be wary of videos with clickbait titles such as "This Killer Binary Options Strategy Will Make You Rich Quick", or "How To Become A Millionaire With Binary Options Trading".
Webinars
Binary options education webinars can cover a range of topics, such as information on economic calendars and trading hours, lessons on how to utilise excel spreadsheets for the analysis of relevant market data, or how to read information presented on a graph or chart. They are designed to feel like you are in a classroom environment, with a group of individuals who wish to learn just like you.
These live discussions are usually led by professionals. There are also often question-and-answer sessions during the event, so you can get tips from a trader with extensive real-life binary options experience. Webinars are also a great way to build a network of connections with other binary options traders.
Quotex is one example of a broker that offers webinars to their binary options traders. Note, to be granted access to these online events and binary options educational sources, you will normally need to have opened a live account with these brokers.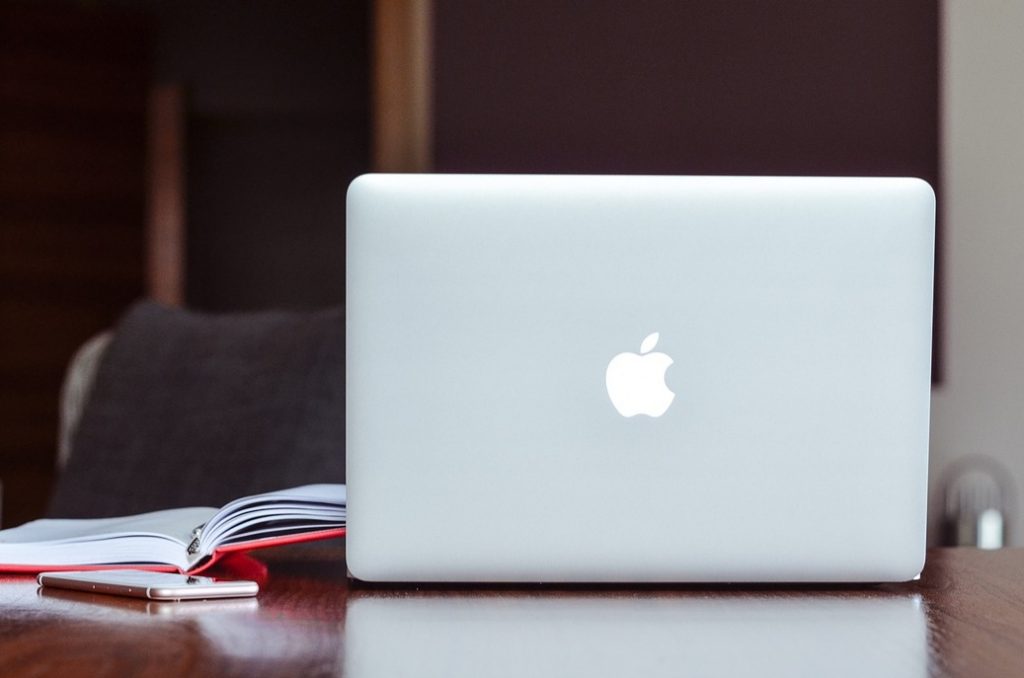 Books & eBooks
Many successful traders share their knowledge through binary options books. The most trustworthy binary options education materials will be published by a third-party publisher and may even be available as free downloads. The strict publication process helps to guarantee that the author of the piece is a reliable and legitimate trader.
Additionally, materials can be translated into many languages, so whether you speak Japanese, English, or Spanish, you will be able to find a binary options educational book.
There are dozens of publications intended to act as a beginner's guide to binary options. For example, Binary Options Unmasked, Anna Coulling. These aim to explain basic strategies and risk management, as well as answer the main question that has arisen since the beginning of binary options: is it gambling or trading?
However, there are also many materials which go into detail about different binary options strategies. These include arbitrage systems, candlestick strategies, line chart techniques, double-up strategies, the Heiken Ashi strategy, the Keltner strategy, and many more.
Below are some of the best binary options education publications:
Binary Options: Powerful Strategies To Dominate Binary Options, Jordon Sykes – This is for binary options traders of all experience levels, and explains systems to help you make money from binary options.
Candlestick Charting For Dummies, Russel Rhoads – This is excellent for intermediate binary options investors who want to learn how to read candlestick charts and use them for signals when investing. It is a simple read, with a 4.5/5 rating from more than 600 users.
Binary Options: Fixed Odds Financial Bets, Hamish Raw – For more advanced binary options traders, this covers how to look for trades that will make a net profit in the long run. Written by a master in the field, the publication details the process of making speculations on fixed-odds events.
Demo Accounts
Binary options demo accounts are an excellent way to get hands-on experience with binaries, without risking your own capital. Offered by most regulated and trusted brokers with binary options educational resources, these accounts allow you to get a feel of what actual investing will be like through learning by doing.
This is especially important if the binary broker you are trialling uses a platform you are not familiar with, whether it be MetaTrader 4 or another in-house software.
Practice accounts typically offer near-identical experiences to live profiles, such as access to underlying assets (forex, indices, or cryptocurrencies), data analysis, and profit/loss calculators.
Free Vs Paid Binary Options Education
The best free educational content about binary options can be found in YouTube videos and online tutorials. Additionally, if you already have an account with a broker, you will have free access to any webinars they host. Websites like TradingView also offer free binary options educational sources, such as guides to reading data presented on graphs, and blog posts about types of markets and volatility.
Some excellent paid learning resources are courses and books. Before a binary book is published or a course is made readily available, the content is often checked and verified by a third-party organisation. This means that any binary options books or courses provided by reliable sources are more likely to be trustworthy and content-rich.
Best Binary Options Education For Different Experience Levels
Below is a list of binary options education and learning resources for beginners and intermediate traders:
Beginner Binary Options Sources
Binary Options: A Beginner's Guide to Trading and Profits by Edward Dorsey – This is designed for beginners and those who wish to learn more about binary options. It covers what binary options are, some basic strategies, as well as how to manage risk. It retails for £6.99 for the paperback.
Binary Options For Beginners, Udemy – As the name suggests, this content is for beginners. With a 4/5 rating, this material covers what binary options are, the advantages and disadvantages of investing in binaries, as well as detailed information on brokers. It is currently £29.99 on the Udemy website.
The Basics of Binary Options, Nadex YouTube Channel – This one-hour YouTube video by Todd Rich from Nadex covers how binary options work, and includes sections about risk management and how to use Nadex to trade binaries. It is free to access on YouTube, and has many positive comments from viewers.
Intermediate Binary Options Sources
Highly Probable Japanese Candlestick Patterns by Theodore Kekstadt: This is for those who already understand binary options but wish to learn more to improve their systems and net profits. It covers how to find the best candlestick patterns to identify momentum in the market, so that you can read signals and anticipate returns. The paperback edition costs £39.50.
Binary Option Trading: Price Action Tactics (Level 2), Udemy: This costs £59.99, and covers trend analysis, candlestick analysis, money management, quaternary confirmation, major and minor trends, and much more.
Bottom Line On Binary Options Education
To maximise your chances of making a profit with high-risk and high-reward binary options, it is important to be educated about how this type of derivative works. There are dozens of binary options educational resources to help aspiring investors, in the form of books, courses, videos, and more.
There is information available online about every aspect of binary options, including cryptocurrency or foreign exchange options, how to use the news to boost your profits, and even the history of binaries. By studying a combination of sources about binary options, you can educate yourself on the specifics of this investing style.
To get started today, use our list of the best binary options brokers with educational resources.
FAQ
Is There A Publication On How To Be Better At Trading Binary Options On Forex?
The Binary Options Book Of Knowledge: Everything I Wish I Had Known Before I Started Trading by Christopher D. Carlson is an excellent, beginner-friendly solution that includes details about forex binary options. It retails for around £11 and has a 4/5 rating.
Can Binary Options Be Profitable?
With adequate research and preparation, you can make a profit from binary options. Research your chosen market and study the binary options education resources outlined in this guide to improve your chances of returning a profit.
How Can I Learn If Binary Options Are Legit?
Anna Coulling differentiates binary options from gambling in her book Binary Options Unmasked. As she states, if executed with thought, binary options are a perfectly valid financial instrument. However, as with all retail investing, if done thoughtlessly, you can lose your capital quickly. We have compiled a list of more useful binary options educational materials in our user guide.