Binary Options Books
Books are one of the best ways for traders to get in-depth and accurate information on binary options. Reading books offers a wealth of benefits from helping traders understand how binary options contracts work to teaching technical strategies and minimising risk. Ultimately, education is essential to making successful trades. This guide lists the best binary options books in 2023, for beginner investors up to veteran traders.
Top Binary Options Brokers UK
Founded in 2017, Pocket Option is a binary options broker offering up/down contracts on forex, stocks and cryptocurrencies. With over 100,000 active users and a global reach, the brand has proven popular with budding traders. Pocket Option also supports dozens of payment methods and has a low minimum trade of just $1.

IQCent is an offshore binary options and CFD broker based in the Marshall Islands with 10+ payment methods and a low $50 starting deposit. With 100+ assets, around the clock trading and high payouts the brand is popular with aspiring short-term traders.

Videforex offers access to stock, index, crypto, forex and commodities markets via binary options and CFDs. The proprietary platform, mobile app and integrated copy trading are user-friendly and will suit new and casual traders, and the market analysis tools and trading contests provide good ways to improve your trading skills.
Why Read Binary Options Books
Educating yourself is important when it comes to trading binary options, and the more time you spend learning about them, the more success you are likely to have. There are plenty of ways of going about this, and a lot of information out there, from PDFs to videos to free podcast downloads.
However, it is unlikely that any of these are going to give you information that is as in-depth and reliable as books; whether you are beginning with the fundamentals of binary options or looking to further your trading strategies from a more advanced perspective.
Whatever your experience level is, books about binary options are going to be a great tool in your investment journey, helping you to advance your skills and manage risk more effectively.
The Best Binary Options Books
Choosing the best book is important if you want to get the most out of your learning experience. Below is a list of the best books for binary options trading in 2023…
The Binary Options Book of Knowledge: Everything I Wish I Had Known Before I Started Trading by Christopher Carlson
If you are considering starting to trade binary options, this book will be a great starting point. It is specifically aimed at those who have not yet started to trade, and acts as a fully comprehensive guide, giving investors all of the information they need to prepare.
This book breaks down the basics, giving an understanding of the fundamentals of binary options trading, such as which options to trade, how to read charts and how to avoid being scammed. All of these are important to know before you begin trading, but if it seems too basic for you, then opt for something more advanced instead.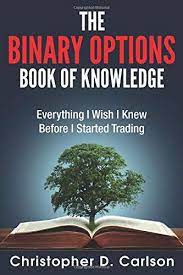 Binary Options: The Beginner's Guide to Trade and Profit Edward Dorsey
This is another book that is aimed towards beginners, but with an angle of teaching traders how to practically make money from trading binary options. If you do not yet have a trading strategy in mind, then this book is perfect for you.
Again, the book focuses on the fundamentals of binary options, but goes into more depth on trading strategy as well as covering risk management.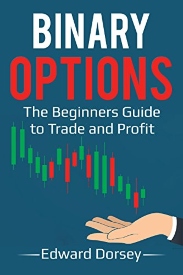 Binary Options: Powerful Strategies To Dominate Binary Options by Jordon Sykes
This book is perfect for traders of all levels; whether you are a beginner trader or more advanced, there is something to be learned. Although the book was written with beginners in mind, it brings in some deep analysis that can benefit intermediate traders, as well as weaving in systems that can be considered more advanced.
In terms of an investment for beginners, this is arguably the best you're going to get because it will see you through several stages of your binary options trading journey as you advance.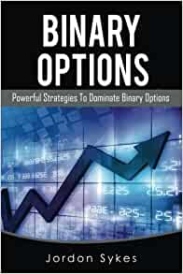 Call or Put: How I Profit Using Binary Options by Dennis Preston
This is a more advanced book, but it still uses highly accessible language and avoids overcomplicating binary options. This book outlines the author's journey to becoming successful with binary options trading, and takes the reader through the steps so that they can achieve the same.
This is best for those who are already trading with binary options and are at a more advanced level due to the more complicated content, and for those who are intermediate or above, this could help you to achieve higher profits in binary options trading.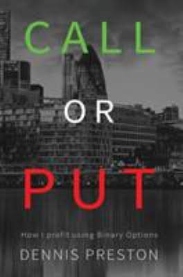 60 Second Binary Options Sniper by Jack Swift
This book is a far more specific option compared to the others on this list, as it focuses on one specific kind of strategy for trading binary options that involves making several trades that expire 60 seconds after they are entered into. This is not a beginner's strategy, and therefore this book is aimed at those who already have a lot of experience in trading binary options.
Ultimately, this book is ideal for experienced traders looking to advance their strategies and add more risk.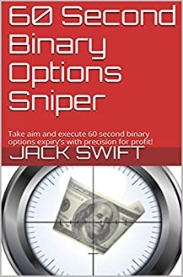 How to Select a Binary Options Book
It can be overwhelming choosing a binary options book given how many choices there are out there, but there are some criteria that will help you to narrow your choices down:
The best reviewed – always start with reviews. This will tell you whether other investors with the same objectives as you have found the material useful or not. Book reviews can be found on most online retailers, and are a great way to determine whether you are making a good investment by buying the book or not. There isn't any way of knowing for sure if a book is going to be useful to you, but reading reviews and ratings will give a good indicator.
The books aimed at your experience level – it's important when purchasing a binary options book that you have a good awareness of your own experience level, and that you buy a book that accurately reflects this. If you're a beginner, then buying a book aimed at experienced investors is not going to benefit you at this point, and likewise, if you are an experienced trader then a book for novices will only tell you what you already know.
The price of the book – binary options books can be expensive to buy, and it's a big commitment to make if you aren't sure how helpful it's going to be. However, there are always more affordable ways of buying books, such as physical or online libraries, or purchasing them second-hand. It's also important that you don't solely base your decision on the price of the book – the more expensive ones will often be worth the investment in the long term.
The subject matter – most books allow you to view the contents page online, and if you are buying in person you can have a look through them. It's important to make sure that the content of the book is suited to you, and that the book covers everything you need it to, before buying it.
What Makes a Good Binary Options Book
Ultimately, the best binary options book for you is going to be the one that relates to your specific needs the best. This means that the answer is different for everyone.
However, there are some common features that make a good binary options book, and these are the ones to keep in mind. A good place to start is ensuring that the book doesn't overcomplicate the approaches and strategies that you are trying to learn about. Any good educational piece is going to make the theory behind binary options easier to understand, not harder, so it is best to avoid books that are heavy on financial jargon. This is especially true if you are only just beginning to learn about binary options.
There are also some topics that any good binary options book should cover, and books that don't cover the essentials are best avoided. Some of the key topics that any book or ebook should cover include the basics of binary options, strategy, risk management, volatility, indicators, inflation and moving averages.
Regardless of the level of reading you are doing, a binary options book should at least cover these. They are all essential in understanding binary options, so shouldn't be missed out.
Benefits of Binary Options Books
Reading books about binary options can have numerous benefits for traders of all levels, including:
In terms of the amount of information you get in a book, the cost is comparatively little. The price also tends to go up for books that have a lot more information in them, so you tend to get what you pay for.
The market for books like this is huge, which means you are never going to be lost for choice. There are hundreds out there, and all of them will offer you something unique.
Books are also one of the most detailed sources of information out there, so if you are looking for a fully comprehensive means of learning more about binary options then this is the best you could hope for.
Published books go through a thorough fact-checking and accuracy process, meaning that they are also your best shot at consuming information that is factually correct and legitimate.
You can take them anywhere and learn on the go, making it easy to integrate the learning experience into your daily life and routine.
Drawbacks of Binary Options Books
Although books are a great way to learn about binary options, they also have some shortcomings:
They are one of the more long-form sources of information, so while you are going to learn a lot, they are a bigger time commitment than short-form sources like articles and videos.
Books aren't often updated or revised, so if you are reading older ones it's important to note that the information might not be fully up to date with how binary options trading looks today.
Although good value for money, books are among the most expensive informational resources. Books on trading can be as expensive as £50, and if it turns out to not be as useful as you had hoped, it can feel like you've wasted money. This is why it's essential to know your level and buy a book that is going to have the right content for you. Our top tip is to open a free demo account to practice the theory as you go.
Bottom Line on Binary Options Books
Educating yourself about the kind of binary options investing you are doing can only be beneficial to the outcomes of your trades. Binary options can be complex and there is a lot to learn, so there is really no limit to how much you can advance your knowledge. Whether you are a beginner or an advanced trader, you may well see better trading outcomes when you adopt frequent research into your routine.
See our guide to trading binary options to get started today.
FAQ
Where Should I Buy Binary Options Books?
There are a lot of great places to get binary options books, and they can vary depending on your needs. Amazon is a great low-cost option and has by far the widest range of books available. For more budget options, you can check out free downloads that are available for binary options books, or even the finance section of second-hand book shops.
How Do I Know If A Binary Options Book Will Be Good?
When purchasing a book online, the retailer should show customer reviews and ratings that will give you a good idea of whether the content is useful or not. This is the best way to find the top books and tell whether the information and content will help you or not.
Will I Make More Money From Reading Binary Options Books?
Studying informational material about binary options trading can help to strengthen your strategy and teach you how to minimise your losses better. However, reading about binary options cannot guarantee that you will profit more or lose less, it's all about putting it all into practice. See our guide to trading binary options to get started today.
How Do I Implement What I Learn Through Binary Options Books?
It can often be hard to put what you have learned into practice, especially when you are trying out a new strategy. The best way to start is by utilising the free demo accounts that many brokers offer. This is a way that you can try out your strategies without using real money.
Can I Purchase Binary Options Books As Ebooks?
Yes. Almost every book that is available to purchase on Amazon, for example, can also be downloaded in ebook form. This is a great way to take your book on the go with you.