Binary Options Money Management
Achieving sustainable returns when trading binary options requires a careful approach to money management. This guide explains popular strategies for managing your money when investing in binary options. We also share our planning tips and list the top brokers that offer supporting tools.
Binary Options Brokers UK
Pocket Option offers short term binary options on a user-friendly platform with competitive payouts of 90%+. Over 130 assets are available with fee-free deposits and withdrawals. Joining bonuses are also available to new users.

IQCent offers binary options on forex, stocks, cryptocurrencies and commodities with high payouts up to 98%. The broker uses a proprietary platform with advanced analysis tools and traders can choose contract timeframes ranging from 5 seconds to months, appealing to both short and long term traders.

Videforex binary options are available from 20% payouts on crypto up to 98% payouts on less volatile assets, beating many competitors. A wide range of contract lengths are also supported from 5 seconds up to 1 month. New users will appreciate the welcome deposit bonus.

Dukascopy offers binary options on currency pairs, stocks and indices, alongside powerful trading tools and market insights. User gets flexible contract sizes and deposits are protected by EU law, though the $1000 starting investment is higher than alternatives.

AZAforex offers binary options with time-dependent payouts that can be taken out on any asset included as a CFD or spot instrument. Over 50 binary options are available with a $1 minimum stake and payouts up to 190%.

Focus Option offers binary options trading on 140+ instruments including forex, cryptocurrencies, commodities, indices and company shares. Contracts include 30 seconds, 1 min, 2 mins, 5 mins, 15 mins, 30 mins, 1 hr, end of day, and long-term contracts up to 30 days. Decent payouts typically climb to 95%. The browser-based platform is beginner-friendly with sophisticated analysis tools.

CloseOption offers binary options trading on 30+ fiat and digital currencies through an easy-to-use web-based platform. 15 contract timeframes are available from 30 seconds to 1 month, suiting both short-term and long-term traders. New users also get a joining gift.

World Forex offers binary options where you simply decide the stake, price direction and contract timeframe. The payouts are high at up to 100% on American contracts and 85% on European, which also offers a partial refund to traders who close contracts before expiry.

GC Option offers beginner-friendly binary options with 86% payouts and opportunities on forex, metals and cryptocurrencies. The broker stands out for its market-leading trading software and access to short-term opportunities with contracts spanning 60 seconds to 48 hours.

RaceOption offers 100+ binaries with decent payouts up to 95% and ultra-fast expiries from 5 seconds. With a $250 minimum deposit, clients can enjoy free deposits, fast withdrawals and a range of trading bonuses.

BinaryCent provides binary options trading on a range of markets through a slick proprietary platform. Traders can invest as little as $0.10 per trade and earn payouts up to 95%, and these are excellent terms that accommodate casual and low-capital traders while allowing profit opportunities.
Money Management Explained
An effective money management strategy amends trade parameters, such as position size, to minimise risk while growing profits. A considered approach to money management is particularly important when trading binary options, given their all-or-nothing nature.
A losing trade means clients give up their entire stake, so several losing positions can have a significant impact on an investor's portfolio. A successful money management strategy will ensure that traders don't lose their entire pot following a bad run. Equally, it will ensure that any profits that have been generated are suitably protected.
Fortunately, there are several beginner-friendly binary options money management strategies available to retail traders. We list the most popular systems in 2023 below.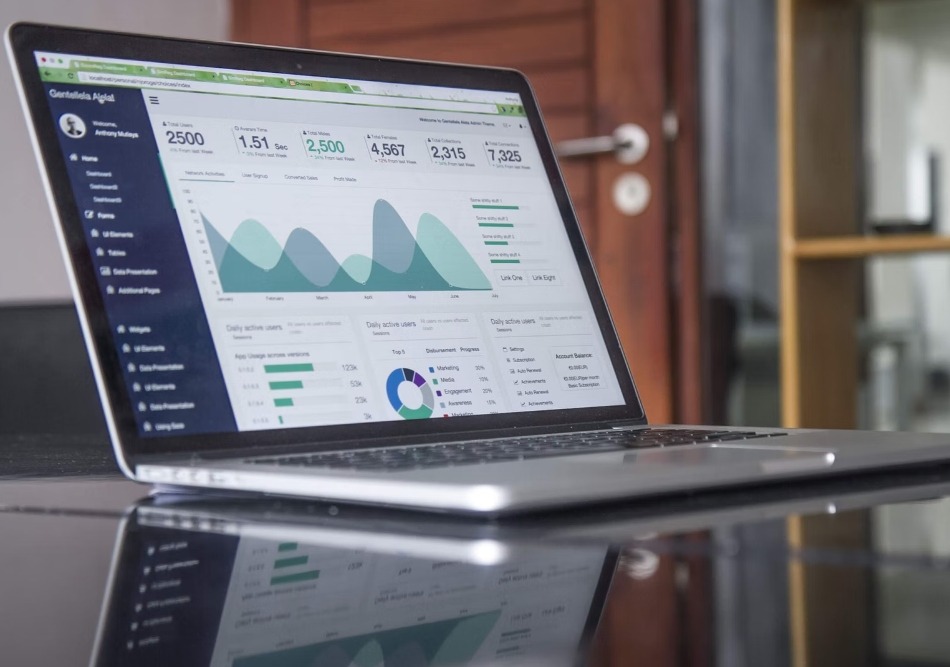 Best Money Management Strategies
Percent Rule
The percent rule is the most popular money management technique. The concept is simple – a trader does not risk more than a fixed percentage of their total trading pot on a single trade. For example, if you have £1,000 in your account, you could choose not to risk more than 2% of your account balance on a single position, which would limit your exposure in a single trade to £20 (£1,000 x 2%).
Beginners may want to start with a low percentage, such as 1%. Traders can then gradually increase the percentage as their strategy proves successful. With that said, many investors will cap the total risk exposure they ever take on to 5%.
There are several benefits to this approach. For one, it allows you to be objective and consistent with the amount that you risk, rather than allowing emotions to decide. In addition, your investments will increase or decrease alongside the money in your account, meaning that no trade is large enough to wipe out all of your capital. Finally, if you are on a losing run then your future positions will be smaller, while if your account is growing then your position sizes will become bigger, mirroring your trading performance.
Fibonacci System
This strategy works with a similar scaling approach to the percentage strategy, but the investor places larger trades each time they lose, with the opposite being the case for winning trades. This is done according to the following sequence of numbers: 1, 1, 2, 3, 5, 8, 13, 21, and so on. Each new number is arrived at by adding the previous two numbers.
Importantly, binary options traders decide on a single betting unit, for example, £10. Each wager then corresponds to the relevant number in the sequence, with traders moving one step to the right each time they lose a bet and two places to the left each time they win a trade. So, if you lost your first position (1 x £10), you would bet £10 the next time (1 x £10). If you lost again, you would stake £20 (2 x £10).
The benefit of this system is that as long as you have the capital, you should always win your losses back. With that said, this also depends on the payouts provided by your binary options broker.
Kelly's Criterion
Named after its creator, John Kelly, this system is a means of calculating probability. Kelly designed a formula that gives investors a strategy for non-correlated trading:
F+ (bp-q)/b
Where:
F = fraction of the current portfolio
b = the net odds received on the trade
p = probability of winning
q = probability of losing
Plotting your binary options trade into this formula allows you to adjust how much money you invest in a position.
The Martingale Strategy
This is a widely used strategy for binary options money management, but it carries more risk. The premise is simple – traders double their position size after each loss. So, if you lose £30 on a trade, you would bet £60 on the next position, and £120 on the one after that.
The benefit is that traders can make up for previous losses. However, the downside is that traders can quickly lose large sums. With this in mind, we wouldn't recommend this binary options money management strategy for beginners or those with a limited bankroll.
Tips for Success
As well as the money management strategies listed above, also consider the following tips
Goals
Be careful when setting goals. Some investors set unrealistic profit targets which lead to less objective and rash trading decisions. Instead, it's more important to focus on long-term returns. We're not saying don't set financial goals, but focus on longer-term targets. A larger data set can also make it easier to identify trends.
Journals
A trading journal is a great way to plan out your trades and the sizes of your positions. It can also help you identify errors in judgement or trade parameters that should be amended in the future.
Make a note of the type of binary options contract, the payout offered, the profit or loss, the size of the position, the underlying market, plus the entry time and duration of the contract. You can store this information in a straightforward excel spreadsheet.
Calculators
A money management calculator can give you a clear view of potential wins and losses. They can help project profits, assess risk exposure, and plan potential trades. The top binary options brokers offer user-friendly money management calculators for free on their websites.
Start Small
For beginners, in particular, the best tip is to start small. Don't risk more than you can afford and keep your position sizes a small percentage of your total trading pot. It could also be worth opening an account with a binary options broker that has low minimum deposit and stake requirements.
Bottom Line On Binary Options Money Management
Money management techniques are an important part of trading binary options successfully. While binary options can offer high returns, investing with no clear plan or strategy is essentially gambling. Use the money management systems above to find a strategy that works for you. And head to our list of recommended brokers to get started today.
FAQ
Why Is Money Management Important When Trading Binary Options?
Binary options offer a fixed payout for winning trades. However, customers lose their entire stake if the market moves against them. As a result, investors need a careful approach to money management to make sure they keep a handle on their losses and that a bad run doesn't wipe out their total pot.
What Is The Best Money Management Technique For Binary Options?
For beginner traders, the 1 percent rule is a good place to start. Investors simply limit their position size to 1% of their total trading portfolio. This means several losing trades won't lead to clients losing all their funds.
Can I Get Rich Trading Binary Options?
It is possible to make money by trading binary options. However, many investors lose money and successful traders often employ a careful approach to managing risk. Use our guide to find a binary options money management system that works for you.
How Do I Make The Most Money Trading Binary Options?
If you are looking for the most profitable way to make money trading binary options then you need to establish an effective trading strategy and a plan to manage your capital. A good money management system will help limit losses while growing your account balance.
Should I Avoid Any Binary Options Money Management Strategies?
If you are looking to minimise your risk then you may want to avoid the Martingale strategy. This system suggests that traders should double their position size after each losing trade. And while this can help make up for losing positions, it can lead to a string of large losses that can see beginners pushed out of the binary options market. Use our tutorial above to find a money management strategy that aligns with your needs.