60 Second Binary Options
60 second binary options can be used to capitalise on short-term price movements across various markets, from stocks to forex and cryptos. Importantly, this rapid style of investing offers multiple trading opportunities in a single session. In this tutorial, we list the pros and cons of 1 minute binary options. We also explain how binaries work with examples and provide tips for getting started.
Use our list of the best 60 second binary options brokers below to open a live account today.
Top 3 Binary Options Brokers
Pocket Option offers short term binary options on a user-friendly platform with competitive payouts of 90%+. Over 130 assets are available with fee-free deposits and withdrawals. Joining bonuses are also available to new users.

IQCent offers binary options on forex, stocks, cryptocurrencies and commodities with high payouts up to 98%. The broker uses a proprietary platform with advanced analysis tools and traders can choose contract timeframes ranging from 5 seconds to months, appealing to both short and long term traders.

Videforex binary options are available from 20% payouts on crypto up to 98% payouts on less volatile assets, beating many competitors. A wide range of contract lengths are also supported from 5 seconds up to 1 month. New users will appreciate the welcome deposit bonus.
See all Binary Options Brokers in the UK
How 60 Second Binary Options Work
With binary options, the trader places a wager on whether the value of an asset will reach a certain value after a specified period. The 60 second binary option is essentially a fast-paced version of this process. For example, will the FTSE rise in the next minute? If the trader believes it will, and indeed it does, they will win a predetermined payout, typically a percentage of the initial stake, such as 70%.
These short windows are perfect for investors that want to make trades quickly and without spending too long in the market. However, the speed of this trading style can be difficult to manage and it does carry risk. Investors will lose their entire stake if the market does not move as they expect.
Importantly, the short expiration period of sixty seconds adds more variability which means that traders should approach this style of trading in a different way to longer-term contracts.
Strategy Considerations
Having a well-thought-out strategy will help you to make fast decisions and eliminate stress. However, you should bear in mind that there is no clear-cut best strategy for 60 seconds binary options that works 100% of the time. Below we have listed some helpful pointers to aid beginners in getting started with one minute binaries.
Trading Signals
Trading signals are used to notify investors of a potential time to enter a trade. Trading signals can be generated either by humans or automatically via algorithms. Depending on the program, they may operate by identifying support and resistance levels.
The theory of support and resistance states that the price of an asset will always return to standard levels. Levels of support and resistance are the upper and lower thresholds that the asset's price is moving between. Trading activity will usually be at its busiest when the price stays within these limits. If the price goes outside the support lines it is often best to wait until a new level appears, because the price of the asset is now in 'unpredictable' territory.
Signals can be a helpful indicator for when to enter a trade. You can use pre-made signals on trading platforms or set up your own. However, signals can sometimes be inaccurate and you should not rely upon them entirely.
Technical Indicators
Indicators are another tool that can be used to help with forecasting future trends. One of the best free indicators commonly used by investors is the Relative Strength Index (RSI). This RSI will give a number between 0-100 that indicates whether the market is overbought or oversold. Either of these scenarios can result in a market reversal which can be taken advantage of by placing a well-timed trade.
When using the RSI, a low number will indicate that the market is oversold and a high number shows that it is overbought. A number below 30 is considered to be oversold and above 70 is overbought. The RSI can also be adjusted to focus on values more extreme than these, if you want to reduce the number of notifications and focus on better bets.
Many traders will have their settings at a 3-period RSI for the one-minute window. This will make it more reactive to short-term changes which are useful for 60 second binary options trades.
Risk Management
Risk management is particularly important when trading 60 second binary options because of their inherent variability. A general rule in trading is that you should limit the amount that you put into any single trade. This amount is up to each individual trader to determine. With that said, a sensible starting point is to invest no more than 1% of your total portfolio in any single trade.
This philosophy will help to minimise the risk involved with this fast style of trading. If you do make a loss, it is much easier to recover and learn from your mistakes.
Trading Tips
Brokers and platforms – Do your research and find brokers that enable you to trade binary options with 60 second expires. We have compiled a list of the top brokers here. Also look at payouts, deposit and withdrawal methods, plus market insights and analysis features.
Patience – Stick to your strategies and remove emotional decision-making from your trading. Because these binary options are so short, it can be tempting to make a high volume of trades without a plan. Try to stay focused on making profitable trades with higher chances of success.
Bet an appropriate amount – This style of trading will always carry risk. Never bet more than you could afford to lose, and stick to sensible margins, for example, no more than 1% of your total portfolio per trade.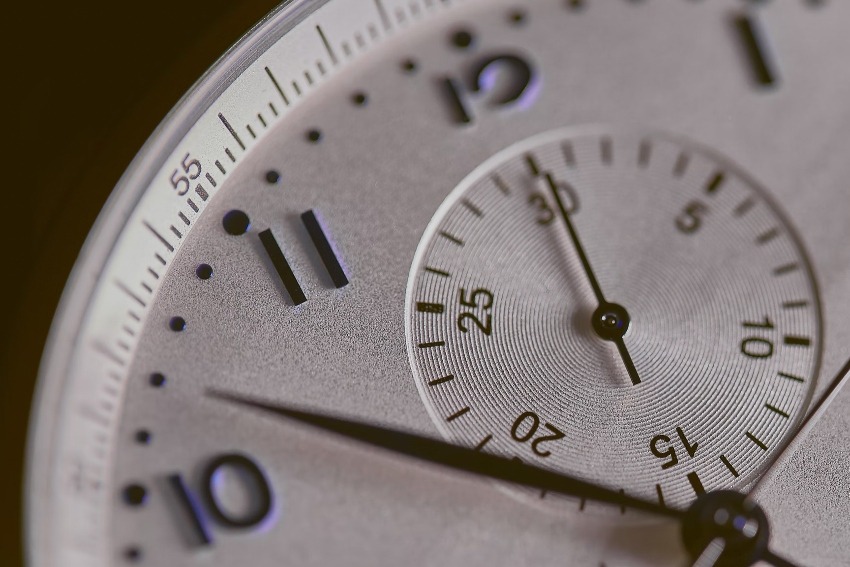 Advantages Of 60 Second Binary Options
If you are seeking to make a high number of trades with the potential for quick payouts, then 1 minute binary options could be suitable for you. The shorter time frame can be a great way to capitalise on market swings. If a price is trending upward or downward for an extended period, you could make multiple profitable trades if you catch the trend early.
1 minute binary options are also available on many brokerage platforms. This style of trading is a great way to practice and refine your strategies because you will have multiple opportunities for price action every day. Once you are familiar with the tools and strategies used, it is a relatively simple form of trading with a clear win or lose proposition.
Disadvantages Of 60 Second Binary Options
Despite the upsides, there are some distinct disadvantages to this form of trading which mean that it may not be suitable for every investor. There is more risk involved in these short one-minute windows than with longer-term investments. A quick profit can also become a quick loss. This creates a high-pressure scenario in which you must have good discipline to make informed decisions at a fast pace.
60 second binary options trading also involves following a different kind of strategy that cannot be applied in the same way as with trades of a longer time frame. Errors can add up quickly, and a series of mistakes may be more difficult to come back from.
For anyone new to trading, there are better trading styles to begin with that are less stressful and allow more time for learning and developing your skills.
Final Thoughts On 1 Minute Binary Options
60 second binary options trading is a fast-paced style of investing that requires rapid and responsible decision-making to achieve success. With these binary options, it is possible to make profits quickly, but there is also increased risk involved. Remember to stick to a reliable strategy in order to remove emotion from your trading.
Use our list of the top 60 second binary options brokers to get started today.
FAQ
How Do You Win At 60 Seconds Binary Options?
There is no way to trade 60 seconds binary options successfully every single time. The best that you can do is be comfortable with the strategy you have, avoid large risks, and ensure that your trading decisions are well-informed. Returns should be judged over the long-term.
What Is The Best 1 Minute Binary Options Strategy?
The tips available in this guide are a great way of forming a strategy that works. However, there is no clear-cut single best strategy or system for success. Regardless of how you approach this form of trading, it's important to use all the trading tools that are available on your broker's platform, from technical indicators to real-time signals.
How Do I Trade 1 Minute Binary Options?
The first thing you will need to do is find a broker that accepts UK traders and offers 60 second binary options. Try to use free demo accounts to get started and ensure that you maintain a sensible level of risk management while trading.
When Is The Best Time To Trade 60 Second Binary Options?
It is possible to trade 60 second binary options at any time that the respective market is open. The time with the most opportunity for profits is typically whenever the market is at its most volatile, which will vary based on whether you are speculating on stocks, forex, commodities or cryptocurrencies.
What Are 60 Second Binary Options?
60 second or 1 minute binary options is a high-risk high-reward trading instrument that involves contracts traded in a window of a single minute. It's a fast-paced style of trading that requires quick thinking and good risk management.