ETX Capital Review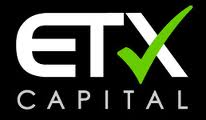 ETX Capital formerly operated under the name TradIndex (which started in 2008). Using its current name since 2008, the company has refocused its aims to utilise technology as an "Electronic, Telephone, and Execution" services company.   While these later incarnations are relatively new, the roots of ETX Capital can be traced all the way back to 1973, so this company should not really be viewed as a newer player in these markets.
Available Trading Markets 
New traders can open an account at ETX for as little as 100 GBP, and most of the available trading markets are focused on assets in forex, stock shares, benchmark indices, and commodities.  The commodities section includes 28 separate commodities, and this is in addition to the bond and interest rates offerings that are made available to traders.  For those looking to implement different types of trading arrangements, ETX does offer daily futures, expiring dailies (completing at the market's close), rolling daily spread bets and monthly futures contracts.  When looking at the broader availability list, the benchmark indices collection is probably the most impressive, with 51 different choices currently available.  Most of the selection deals with Asian markets and emerging economies, so this will be viewed as preferable by traders looking to establish positions in some of the newer trading markets.
Trading Platform
ETX offers 24 hour account access (through their website) and the main platform is web-based (so there is no need to download any software to your computer).  Perhaps the most impressive feature of the trading station is that you are able to save 20 different layouts and easily access each profile as market conditions change.  This will be useful for traders looking to implement a variety of different strategies or to actively monitor different markets collected as a group.  The trader also offers Trade-Through Charts, which allow orders to be placed directly on the chart.
This is very convenient for high frequency trading styles, and this process can be further customized with one click trading and the increased platform execution speeds.  ETX Capital guarantees that all of its orders will be filled, so there is no need for alternative account types (which is a common offer for many of ETX Capital's competitors).  The trading platform can be accessed using a mobile app for Apple devices but for those not interested in these options, there is the added ability to use MetaTrader 4 when placing trades.  This should be reassuring for traders with more advanced technical analysis strategies, as there will not be the same charting limitations that are seen in many other brokers.
One of the most unique features of the ETX offering is that traders are actually able to use FaceBook to place virtual trades under live market conditions.  This offering differs some of the regular demo trading accounts as the winningest trader over each time period is eligible to win prizes, so there is actually a risk free incentive for engaging in the markets using this application.   ETX does not offer a demo account but it can be argued that this unique approach is actually a better opportunity for investors to begin trading in these markets without risking any real capital.
Benefits
There are some key advantages to the ETX platform offering and in addition to the modern and user friendly design that can be found in both the trading station and the website experience.  ETX offers a 24 hour help desk for trading inquiries and this will be viewed as particularly useful for traders with less market experience.   In addition to this, there is an excellent section of instructional videos, which is a nice feature given the lack of educational content that can be found in much of the spread betting competition.  At this stage in the game, there is really no excuse to avoid offering educational materials and this does help to support the credibility of the ETX trading product.
Special Offers
ETX Capital has some incentive offers that help to sweeten the deal for new trading clients, and the best one can be seen in the free seminar education course (which ETX values at £500).  Educational seminars of this type go far to show how much the company actually values client interaction.  The company has a revolving set of offers, so it makes sense to read their website before opening an account to see if any new offers are available.
Summary
Strengths
User friendly trading platform and website
24 hour help desk
Innovative take on the use of a demo account
Metatrader 4 availability
Excellent educational videos
Weaknesses
Spread costs are seen at the higher end of the industry average
Limited number of trading markets relative to some of the competition
No choice but to take the "guaranteed stop loss" account
Conclusion
While it can certainly be said that the available spreads at ETX Capital leave something to be desired, there are some innovative features that will be interesting for some new traders.  In addition to this, advanced technical traders will have access to the highly important MetaTrader software which offers some features that are not usually available on web based platforms.  The educational videos are some of the best in the industry and for traders looking to trade some of the more exotic benchmark indices, EXT Capital offers an acceptable choice for new spread betting clients.