Forex Demo Accounts
Introduction to Forex Demo Accounts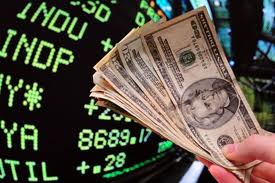 What is a forex demo account? A forex demo account is a virtual forex trading account that is given to the trader in order to perform trading simulation without having to use real money. The essence of simulated forex trading using a forex demo account is the same as providing flight simulation training for pilots. However, many traders do not use it for the purpose for which it is meant. This is because they are too impatient and are in a rush to jump into the market in order to make money and when they get hit, they make a very hard landing. In this article, we try to identify the uses of a forex demo account and traders can practice simulated forex trading the right way.
What type of Forex Demo Account Should a Trader Open?
This is one step many traders approach very carelessly. Before a trader decides to trade forex, he should ask himself what kind of trading platform he intends to use. Is he going to be trading with a market maker or is he going to use a Level II ECN platform? Obviously a trader is best served opening a forex demo account with the kind of trading platform he intends to use.
Even among the market maker brokers, several different forex trading platforms exist. The conventional MetaTrader4/5 series exist, as well as other platforms such the Currenex, ActTrader (used by Avafx) and the TradeStation (used by FXCM). Each platform has its own peculiarities; things like types of orders, order placement procedure, layout, the programming language used in coding expert advisors, news feeds and technical indicators will differ. Subtle differences such as these are what should guide the trader in choosing the type of platform with which to run a forex demo account.
Instruments Offered
There is a wide difference in the trading instruments offered to traders on a forex demo account. For instance, the forex demo account offered by Forex.com only offers the four most traded currency pairs, gold and silver, whereas a forex demo account with Forex Capital Markets Group (FXCM) will provide access to these instruments with lots of others like the exotic currency pairs and stock indices. Ava Financial Limited provides a one month access to forex demo account trading with their ActTrader proprietary forex trading platform, and traders can have access to one of the widest array of currency, commodity and stock index assets. These three companies mentioned use different trading platforms, so if you are a trader looking to trade a wide range of financial assets, you have the opportunity to choose the forex demo account that will suit you.
Downloadable vs Web-Based Versions
Are you using a broadband internet service or a dial-up connection? If you live in a developing country, then chances are that you will be using the latter. MetaTrader has recently been modified from a single downloadable file into a two-step downloadable version which requires broadband internet to successfully download without issues. So your kind of internet connection will determine if you want to go with a web-based or a desktop client when you want to get a forex demo account.
What to Do With a Forex Demo Account
What do you want out of your forex demo account? Do you want to just have a good time or do you want to actually learn the process of trading? If you choose the latter, it means you must be prepared to fail and just like Thomas Edison did 10,000 times, learn another way that does not lead to forex trading success.
Things that can be learnt on a forex demo account are:
a)    Getting familiar with the trading environment.
b)    Familiarity with the layout of the platform.
c)     Understanding the order process.
d)    Discovering any loopholes in the order process from placement to order execution.
e)    Studying trading strategies; discovering what works or does not work in your trading strategy.
f)     Testing the performance of expert advisors or indicators.
g)    Learning to trade the news. This will involve studying the speed of news release to the platform and what happens under those trade conditions. Study the slippages (if any) and immediately decide if news trading will favour you or not in the trading environment.
It is very clear from our discussion above that it is not just enough to get a forex demo account from any broker, but to actually look at your requirements and what resources you have available to you in terms of your kind of internet connection, the platform you want to use and the instruments you want to trade, in order to get the best forex trading platform for your forex demo account.
Making good use of the forex demo account will give the trader an advantage when going live.