Forex Training Courses
For beginners, forex trading can feel like a complicated subject. Profitable trades typically require background analysis, logic and interpretation. Therefore, it's no wonder that those looking to understand its complexities are on the hunt for forex training courses to widen their knowledge base.
This article helps you wade through the many options out there to find the best forex training courses in the UK. We'll explore both in-person and online courses, from beginner level to expert, to discover those that are really worth the investment.
Brokers Offering Forex Training Courses
Pepperstone is a leading online broker with over 400,000 clients in more than 175 countries. The top-rated brokerage offers excellent market access, industry-leading platforms in MT4, MT5, TradingView and cTrader, plus low fees with no hidden charges. Pepperstone is also heavily regulated with a high trust score, holding licenses with reputable bodies, including the FCA, ASIC, DFSA, and CySEC.

Forex.com boasts a global reputation with multiple awards and 20+ years experience. Regulated in the US, EU, UK and Canada they provide a huge range of markets, not just forex, and offer competitive fees on a cutting-edge platform. The brand also provides a suite of additional tools, from performance analytics and SMART Signals to advanced charts and strategy builders.

eToro is a top-rated multi-asset platform which offers both investing in stocks and cryptoassets. Launched in 2007, the brand has millions of active traders globally and is authorized by tier one regulators, including the FCA and CySEC. Cryptoasset investing is highly volatile and unregulated in the UK and some EU countries. No consumer protection. Tax on profits may apply. 76% of retail CFD accounts lose money.
Forex Training Courses – What To Look Out For
There are thousands of forex trading training courses claiming to make you an expert. Some of these are scams which will take your money and offer little in the way of true education. Here, we note what to watch out for when selecting classes.
'Get Rich Quick' Schemes
Be cautious of forex trading courses that claim to help you 'get rich quick'. Those that promise the world are likely to fall short and could be hiding an ulterior motive. The best classes promise you nothing more than education and a safe environment to practice trading.
Intensive Learning Camps
Consider whether courses that cost hundreds of pounds and require a two-week hotel stay with dinner every night are actually worth it. Often these shortcuts are costly and don't deliver. There are many free resources which will teach you the same if not better. They might just require a little more will power.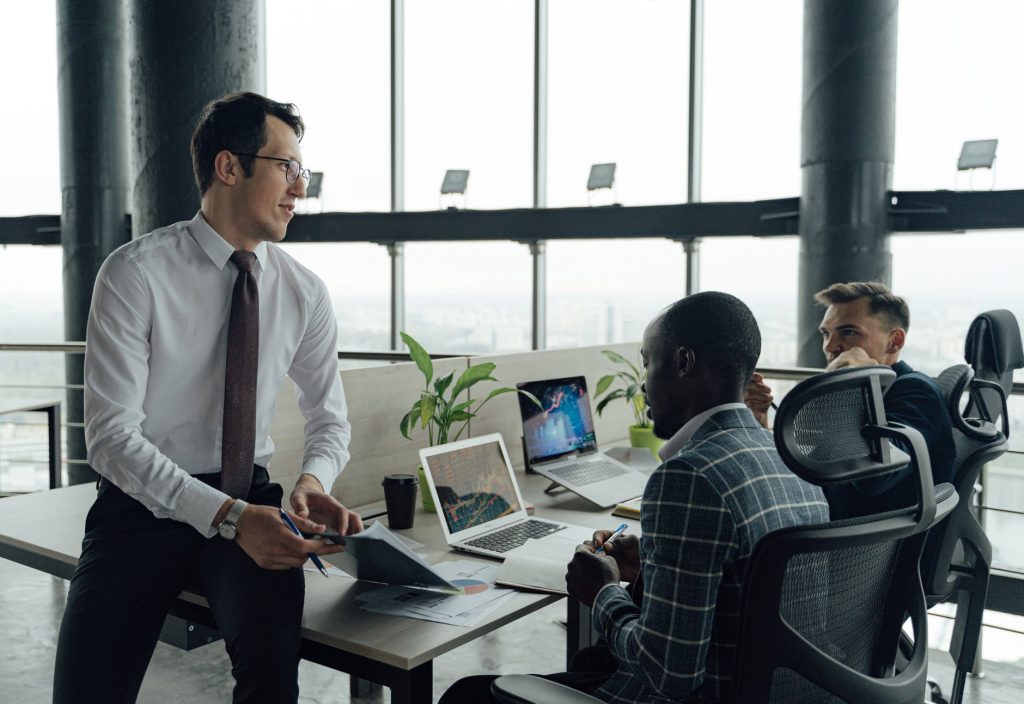 Unqualified Teachers & Mentors
So many of the forex training courses on the market are ran by 'forex millionaires' with no real qualifications. Question why their business is now focusing on training if they could make millions from trading themselves. Often these educators are no better trained than you would be if you equipped yourself with the right knowledge base.
The Best Forex Training Courses
Now you're able to weed out the scams, we've detailed some of our recommendations for the top forex trading training courses. And the best part is, many of these are free!
The Basics
With the boom in retail trading brokers, anyone can learn to trade forex. But traditionally, institutional traders have a background in finance and economics, often holding a Bachelor's degree in these subjects. This is certainly not a requirement for profitable trades, but it helps to have a basic understanding of economic principles.
This can be gleaned without enrolling on specific forex training courses. And, there are many free resources out there to help you grasp the basics.
Topics to cover:
Demand and supply
Profit margin calculations
How are prices determined?
Complimentary and substitute markets i.e. how changes in one market impacts another
How the government manages the economy, for example, interest rates and inflation levels
A great starting point for resources on these topics is with GSCE and A level study notes such as tutor2u.net. Plus, there are many free videos on YouTube and textbooks that explain the concepts simply. Do not underestimate the value of understanding these topics fully before progressing to more in-depth analysis. They form the backbone of many complex trading algorithms. At the very least, they'll act as a pre-read for further training courses.
BabyPips
Once you've grasped the real basics, BabyPips is a great place to hone your forex knowledge. The 'school of pipsology' offers 11 forex training courses from 'kindergarten' through to 'graduation'.
Early topics covered include:
What is forex?
Types of analysis
Types of charts
As your progress you'll access more technical detail such as:
How to use MetaTrader 4
Trading divergences
Fundamental analysis
Setting stop losses
Scaling in and out
There are also training quizzes to test your knowledge and a forex glossary for terminology. And the best part… it's all free.
eToro Training School
The eToro Training School is offering free training courses, online and in-person, in London's Canary Wharf (UK), taught by Henry Ward who boasts over 10 years forex trading experience.
Reviews suggest that whilst this is a free event, eToro market their platform to you beforehand. But, that's not such a bad thing, eToro's social community is great place to progress to afterwards. Learning from other traders' experiences will help you develop after you've exhausted the textbooks.
Pepperstone Forex Training Courses
For those looking to get to grips with the MetaTrader 4 trading platform, Pepperstone offers a fantastic 10-chapter free video forex training course that starts with how to download the platform and covers a whole host of more complex subjects, including:
How to install Expert Advisors, scripts and indicators
Using scripts to be more productive
How to customise charts
Setting up a VPS
The content was created by Boris Schlossberg, a financial trader with over 20 years experience. He is well-known in the forex industry, supplying CNBC news with regular insights and has been quoted in Reuters, Dow Jones and Agence France Presse newswires.
There are also a number of other webinars recorded during Pepperstone's Trader Fest 2019, covering a range of technical topics, such as:
Turning strategy into tactical rules for better trades
Dow theory decoded for today's trader
High probability forex trading
Other Online Resources
TD Ameritrade Thinkorswim
Some of the best free forex training courses and online resources are available through TD Ameritrade's Thinkorswim. They're designed specifically to help forex traders minimise losses. In particular, there's a wealth of data, including economic figures, company profiles and options statistics to help you test strategies before you trade.
Plus, their PaperMoney demo account is a great opportunity to learn on the job. Trade in a gaming environment before you make your move to a live account.
Forex.com Training Courses
Forex.com's education centre is another great resource for beginners and advanced traders alike.
For forex newbies, there are 34 trading beginner topics that are downloadable as handy PDF guides. The courses cover:
The in and outs of trading currencies
How is forex regulated?
Tips for forex trading beginners
What are bullish and bearish markets
We love these guides as they are written in an easy to digest format, with infographics that demonstrate the points concisely and effectively.
When you're ready to progress to intermediate and advanced resources, there are more than 50 guides to choose from. These will help you manage risk, develop strategies and ultilise tools such as Fibbonaci calculators and triangle charts.
Final Word On Forex Training Courses
You don't have to spend a lot of money learning to trade forex. Whilst investing in education is usually a smart choice, the number of scams or low quality forex training courses and PDFs available means that it's not always the right move to make.
There are hundreds of free resources that will give you the knowledge base you need. We recommend you start with those mentioned above and then progress to testing what you know on broker demo accounts before trading. There's no need to waste capital that could be bringing you returns out in the real world.
FAQ
What Are Forex Training Courses?
Forex trading courses are a useful educational tool for beginners and experienced investors looking to find out more about the FX market. There are a range of online and in-person courses available. It's important to consider what you want to get out of a course before you sign up and spend money.
What Are The Best Forex Training Courses For Beginners?
There is a good mix of forex training courses online for beginners. For the best free solutions, we'd recommend the eToro and Pepperstone training guides. Head to their websites and navigate to their education section for more details and guidance on how to get started.
Should I Sign Up For Forex Training Courses?
Forex training courses can be an excellent way to up-skill your FX understanding. With that said, there are multiple scams online. We'd recommend caution before signing up with course providers offering get rich quick schemes or claiming to make you forex millionaires.
What Should I Look For In Forex Training Courses?
When selecting forex training courses it's important to consider several factors. Firstly, is the course run by a qualified and experienced investor? Secondly what do reviews have to say about the training? Thirdly, does it provide you with the content you're interested in, for example, forex basics or complex strategy walk-throughs?
Are Forex Training Courses Free?
There are both free and paid forex training courses online. Whilst you tend to get what you pay for in most walks of life, paid forex courses do not always offer more bang for your buck. There are multiple scams operating online and there are plenty of excellent free options available, including eToro and Pepperstone's training guides. A free demo account is also an excellent place to practice the basics and test strategies.