Forex No Deposit Bonuses
Find Exclusive Forex No Deposit Bonuses at Investing.co.uk Here!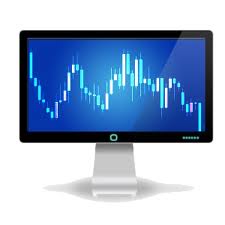 Forex no-deposit bonus accounts are live forex accounts that enable the account holder to receive a specified sum of money as trading capital without requiring a prior deposit from the account holder.
Forex no-deposit bonus accounts are the most recent in a line of incentives that have been devised by brokers over the years to attract forex traders to their trading platforms. Brokers make money from the trading spreads generated from the trading activity of their clients, so the more clients a broker is able to get, the more money they make.
Bonuses and incentives gained increased popularity and usage among brokers in 2006 – 2008 when there was an explosion in the number of retail forex traders who came into the market seeking for another way of making money online. With the attendant increase in the number of brokers who came into the system, the competition for traders became fiercer and many brokers introduced the first-deposit bonus incentive for new traders. Over the years, almost every broker has adopted this model and it has virtually lost its advertising appeal as traders are generally desensitized when it comes to the forex deposit bonuses.
Enter the no-deposit bonuses. Following the 2008 global financial crisis, not many traders were willing to commit cash into forex trading accounts as a result of the losses sustained by traders in other markets. Forex trading assumed the label of an "extremely high-risk" investment model and stories of how some scam brokers stiffed unsuspecting clients of their money did not help the market confidence. As a way of attracting new traders and encouraging old traders whose accounts were dormant to resume trading activity, a few brokers began offering the "forex no-deposit bonuses".
Under this arrangement, all a trader needs to do is to sign up for a live account (not demo) with a broker offering this arrangement, submit his account verification documents, and once the account is approved, the account is funded with a stipulated amount of money. This forex no-deposit bonus cannot be withdrawn from the trading account; it is to be used exclusively for trading purposes.
Most brokers located in the US and the United Kingdom are prohibited from providing such bonuses to their clients, so you are more likely to get a no-deposit bonus if you trade with a broker from another jurisdiction, such as in Europe.
Why is a Forex No-Deposit Bonus is Important?
Traders falsely assume that once they have had enough practice with a demo account, then they are good to go with a live account, only for them to see that things are not always as they seem. A trader may not experience a slippage phenomenon on a demo account, and they never get the experience of how to manoeuvre slippage situations until they go live. With a no-deposit forex bonus account, the trader has a chance to try out real market conditions completely risk free.
Another reason why forex no-deposit bonus accounts are very important especially for new traders is that the small amounts awarded as bonus force the trader to learn, practice and adopt money management techniques. If a trader is able to learn how to manage a $25 account, he will have lesser problems managing a larger account when it comes to risk management. This is an important factor because use of poor risk management techniques is the number one reason why new traders get margin calls in the first month of trading.
With a forex no-deposit bonus account, all the trader's profits are his to keep and any losses that may be sustained are not borne by him. How cool does that get?
Where to Get Forex No-Deposit Bonus Accounts?
There are a number of brokers that offer a forex no-deposit account. Some of these brokers are listed below:
| | |
| --- | --- |
| Broker | Bonus |
| Plus500 | $25 (Terms and Conditions Apply) |
| NordFX | $8 |
| Deltastock | $65 |
| FXDD | $25 |
| FxOpen | $25 |
| FXCM Micro | £50 (UK and Ireland residents only) |
| Varchev Brokers | $20 |
We need to point out that even if a trader does not eventually use these brokers for large account trading, it is still possible to use these smaller no-deposit bonus accounts for practicing in real market conditions while operating larger portfolio accounts elsewhere.
There are conditions attached to these forex no-deposit accounts. They cannot be withdrawn as profits until a certain number of trades have been made, or until the trader has achieved a certain trade size. Some brokers also go a step further to ask traders to eventually make a tiny deposit in order to withdraw profits; wouldn't this constitute a deposit bonus? It actually doesn't because the trader is not required to make a prior deposit before being awarded the bonus.
Traders should try as much as possible to take advantage of the forex no-deposit bonuses whenever they can.