IQ Option Review 2022
IQ Option has closed or no longer accepts UK clients. See the
UK broker list
for options.
IQ Option Facts & Figures

A modern and award-winning trading broker with a full offering of CFDs, Forex, binary options and several cryptocurrencies.
Instruments
Forex, Crypto, Binary Options
Demo Account
Yes
Min. Deposit
£10
Payments
-
Min. Trade
£1
Regulated By
CySec
MetaTrader 4
MetaTrader 5
cTrader
No
DMA Account
No
ECN Account
No
Social Trading
No
Copy Trading
No
Auto Trading
No
Signals Service
Yes
Mobile Apps
iOS, Android and Windows
Islamic Account
Forex

Trade Forex with tight spreads and varied flexible leverage. Risk management tools allow total confidence when trading the major pairs.

GBPUSD Spread
0.9 pips
EURUSD Spread
0.7 pips
GBPEUR Spread
1 pip
Assets
22
Cryptocurrency

Coins
-
Spreads
Binary Options

Hugely popular low minimum deposit broker, with outstanding trading platform

Payout Percent
91%
Risk Warning – Your Capital is at risk
IQ Option are one of the most popular brokers trading at present – find out why here. They are rapidly expanding their offering, from binary options, to forex, CFDs and crypto currency trading. We explore the market leading, bespoke platform, and explain how you can get the most from your trading account:
How to use the platform
The benefits of the mobile app
Option Types and Asset lists
Payout information
Which additional features to make use of
Overview
IQ Option are relatively new to the sector, having formed in 2013. Despite this the firm have grown rapidly. This growth is due to offering low minimum deposits (open an account with just £10) – making trading accessible to large numbers of traders – and ensuring they offer a superb trading platform. This has ensured clients are happy, and continue to trade for months and years after they join.
The firm are CySec regulated. This regulator has made big strides in recent months to make a significant impact in the industry.  IQ take regulation very seriously and ensure their products are not misrepresented.
IQ have also have started to collect some of the more prestigious awards in the sector too – including 'Most reliable binary options broker' in 2014, from MasterForex-V. The brand continues to grow and innovate and traders can access a demo account without the need for a deposit. The account is available as soon as you register.
Originally a binary options broker, IQ have expanded to offer forex trading and classic options which mirror cfds. They also now offer direct access to crypto currencies, such as bitcoin, ethereum and DASH.
Bonus
There is no IQ Option bonus offer or bonus code as the regulator (CySec) does not allow it. This is actually good for traders as most are better off not using a bonus and the lock-in effect it normally creates.
Trading Platform
In 2016, IQ Option rolled out a new platform. The much anticipated v4.0 platform. It is an excellent platform, and sets the gold standard for binary options brokers.
One important strength is the platforms flexibility. Traders can arrange trading windows however they need to. They can focus on one asset, or trade a whole range of them at once. Whatever suits the trader best. Our screenshot illustrates one 'main' window. When multiple windows are shown, all the assets can be traded simultaneously: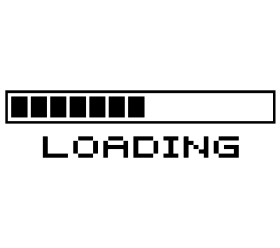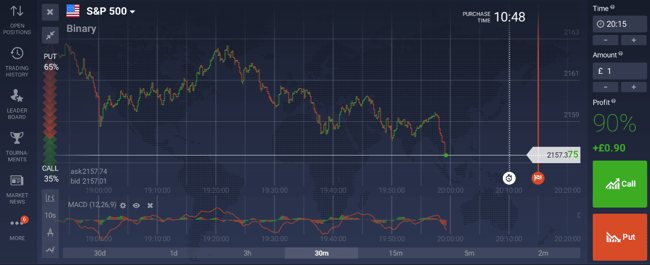 The price graph is shown across the main part of the trading platform. Along the left hand side of the trading area are the menu options to move to different areas of the website. Users can collapse that menu if required. Alongside the navigational menu are some powerful technical analysis features – more on these in the charts below.
Charts
Charting options include tools to amend the time frame of the chart, as well as the plot type (using bar charts instead of candlesticks etc). The technical analysis features are very useful – traders can add Moving Averages, Bollinger bands, Relative Strength Index or any of the other 7 analysis tools available.
They are added immediately to the chart. Traders can then refine their trades as they need. The drawing buttons allow traders to add freehand objects to the charts – so they can add trend lines or resistance and support levels.
The charting is now on par with the leading CFD broker offerings – it is a massive plus point for IQ Option.
Above the new analysis options is the trader sentiment bar. This shows the way other traders are trading a particular asset. There are then options to minimise or close the current asset trading window.
Choose An Asset
To select an asset, traders can use the drop down arrow at the top of the platform. This will open a new window. From here, the trader can choose which type of option to use and then select the category of asset. Categories include Forex, Indices, Commodities and Stocks. Final the specific asset can be clicked. Once selected, the price graph will update for the chosen market. Cryptocurrency has also been recently added, allowing direct trading of bitcoin and other alt coin options.
There are also 'tabs' along the top of the trading area. From these, traders can quickly move to assets or markets that they have traded previously. Open positions will also appear as a new tab in this area, this makes switching very easy.
The price graph presents all the current trading information. The graph itself illustrates the recent price movement. In addition, there are vertical lines showing the purchase deadline (the time by which a trade must be confirmed) and the expiration time.
Expiry And Trade Size
There is a 'Time' drop down menu to the right of the graph. Using this, the expiry time can be amended – if changed, the purchase deadline and expiration time will move on the price graph. This gives a visual marker for the timings. The -/+ buttons will move the expiry time to the next time slot.
Listed on the right hand side are the other key figures for the trade. The trade amount is just below the expiry time – the minimum trade at IQ Option is just £1. The payout for that specific asset is then displayed. This confirms the percentage returned in the event of a successful trade.
The Profit indicator shows exactly what figure will be returned if the trade wins. The figure includes the original investment amount.
Finally, at the bottom, are the trading buttons. They are clearly marked, including arrows to indicate the trade direction as well. Where that is not clear enough, if each button is hovered over, an arrow will appear on the price graph, showing which way the price will need to move in order for the trade to finish in profit.
Single Click Trading
The trading buttons at IQ Option are 'single click' which maximises the opportunity for traders to get the price they want. There is no confirmation window or approval delay. Once placed, a trade will be available in the 'Open positions' window. On the price graph at the strike price, a line will also be added, showing the open trade. Once the expiry time is reached, a window will appear confirming if the trade was successful or not, and confirm the profit / loss.
It is a visually exciting, smooth trading environment. It has enough configurability to satisfy almost every trader. While the looks amazing, the addition of excellent charting and technical analysis tools has raised the bar for the brand. It has taken an excellent platform, and turned it into the industry benchmark. Other brokers may offer more trading choice – but none will offer a better trading platform (in our opinion).
Risk Warning
The Financial Services provided by brokers on these pages carry a high level of risk, and can result in loss of funds. Only trade with money you can afford to lose.
Assets
The firm add to their list of assets on a regular basis. The new classic options led to almost all US stocks being made available to trade. In addition, they have also expanded their choice of expiry times – particularly from the binary options lists. End of day, end of week and end of month are now also available. This is a big step for a broker that offered purely short term trades previously.
They offer numerous kinds of option:
Binary Options – The basic binary option. Will the asset rise in value, or fall? The expiry times on offer with these has grown. Now traders can select from 15 minutes up to end of day, week or even month.
Turbo – Exactly like a traditional binary option, but with short expiry times. Turbo options are usually available in one minute levels, from 1 minute, up to 5 minutes.
Forex – Traditional foreign exchange trading, offering leverage, stops and per pip profits.
CFDs – Long term positions can be taken on a contracts for difference basis. This includes assets such as bitcoin.
IQ Option will add assets as their users demand it. One example was Nintendo being added during the 'Pokemon Go!' media storm. The broker was quick to add Nintendo to their list of assets. This reflects a desire to deliver the products their clients demand. The asset lists at IQ are now very comprehensive.
Mobile App
The IQ Option mobile trading app is updated on a regular basis. The app is well maintained and developments given priority. IQ do value their mobile offering and take pride in its quality. Mobile trading can sometimes be an after-thought at some brokers, but not at IQ.
The mobile platform maintains the simplicity of the trading area on the website. It retains the split second charting that makes trading binaries viable. The layout is incredibly clear, and can be tailored to suit the needs of individual traders.
In addition to the trading functions, users can also maintain account details, including the ability to request withdrawals from the mobile app. The team developed their mobile offering in-house and the attention to detail is evident.
The app has been written to take advantage of the relevant operating system. So the separate iOS, android and windows versions, all use features unique to those platforms. The firm have certainly delivered an excellent mobile trading service
Download the App for iPhone or Android
Payout
Payouts at this broker are a clear strength. Payouts tend to get larger where the broker is better able to balance trading. This requires a large, active user base – and IQ have that. The most traded assets see payouts of around 85%, with some assets reaching 91%.  (Amount will be credited to account in case of successful investment). As ever, the payouts will vary based on expiry times and the asset selected.
Payouts on the classic options can go beyond that of a standard binary trade, due to the leverage and structure of the trade. Where traders believe there will be a significant price move, this generally means the classic option will provide a better trade than a normal binary or turbo trade.
Forex and CFD trades obviously work differently to binary trades. Payouts here will depend on price movement of the underlying market. Forex trades do offer per pip profits though, and cfds can be left open long term. Allowing more traditional investing.
Withdrawal and Deposit Options
Deposits can be made via credit card (all major cards accepted) as well as wire transfer and online payment services such as Skrill and Neteller. The minimum deposit is just £10. This initial deposit will decide which account type a trader moves into:
A deposit of £3000 will move a trader into the VIP account type – this offers a range of improved benefits, including improved returns on certain markets, access to an account manager and VIP training materials.
Withdrawals
Withdrawals are on occasion subject to certain verification processes, including proof of identity. In order to avoid any dispute, it is always better to clarify these requirements before needing to make a withdrawal. All the verification can then be put in place well before monies are requested.
Withdrawals are available via the same methods as deposit – namely credit and debit cards, and wire transfer. All withdrawals are free. They are also processed the same day.
Other Features
The brand offers their clients a range of other features and benefits:
Technical Analysis Tools – On the trading platform, there are some technical analysis tools incorporated into the user options. These include trend line tools and moving average and Bollinger band indicators.
Range of Educational material – IQ Option deliver a suite of education training videos as well as one to one support on occasion. VIP account holders gain access to further material.
Tournaments –  The firm run a range of regular tournaments that traders can buy into. These often provide cash prizes and allow traders to compete against one another to see who performs 'best' over a given period.
Image Of Technical Drawings: (Trend Or Support Lines)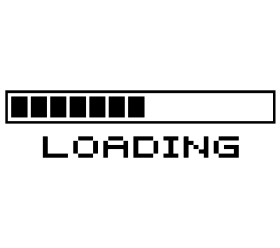 ---
FAQ
Does the platform require a software download?
Traders have the option to use the web based trading platform – or download an install. Both versions work in exactly the same way, but the firm suggest the downloaded software improves speed. The website is certainly not slow, so it really comes down to personal choice as to whether you download the software, or use the web platform.
How do they provide liquidity?
IQ Option have grown rapidly since forming. They now boast over 11m accounts, and provide 3m trades a day. That offers them a huge amount of risk management, and trader reassurance that the trading platform provides a large amount of volume and liquidity.
IQ are also open about working with liquidity providers. So if they find themselves exposed to market risks beyond what they are comfortable with, they will offset some of that risk with an external partner. Full details of this arrangement are available at their website.
Who regulates the IQ Option?
This broker are regulated by CySec. The regulator has taken big strides in recent months to take a more active role in monitoring the behaviour of CySec firms. IQ Option have been keen to immediately comply with any regulation changes. These have included ending the use of bonuses, and more prominent risk warnings
How do they make money?
The firm make money by balancing trader sentiment (buyers and sellers) and taking counter party risk on each trade. Where there is a significant imbalance in trades, IQ Option will reduce their exposure by offsetting risk with a market maker.
IQ Option vs Other Brokers
If you want to compare IQ Option with other brokers, use the detailed comparisons below.
IQ Option vs
A modern and award-winning trading broker with a full offering of CFDs, Forex, binary options and several cryptocurrencies.