Sell Gold
10 Tips to Remember When Selling Gold
So, you've decided to sell your gold but you want to make sure that you get the very best price. Here we're going to give some pointers as to the precautions to take to ensure you don't get caught, and that you receive top dollar for the gold you are selling. But first, let's make sure that selling gold is the right move for you.
Why Sell Gold?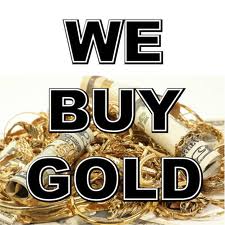 Gold is a great hedge against high inflation or negative interest rates, and an equally good store of value in times of economic or political uncertainty. But there are reasons that selling your gold might be the right course of action to take.
You need the money
Selling assets is a way to raise cash to pay unexpected bills, or debts such as credit cards. If you have jewellery that you never wear, or a gold bar sitting in a safe gathering dust (and value since you purchased it) selling it could be the perfect solution to those short term cash flow problems. And don't forget, that if you are paying of debt, you'll be saving the interest on that debt every month.
Your item of gold is broken
Perhaps that brooch pin has snapped in half, or the back of an earring is missing. If you have an item that is no longer usable, then selling for the melt value will raise cash to perhaps spend elsewhere, or buy a new item of jewellery, or invest in a gold coin or bar.
The value of gold is high
You may have bought your gold some time ago, when the gold price was way below where it is now. Perhaps it's an investment, and you want to bank some profit. There's nothing wrong with this. Just like equity investors look to buy low and sell high, an investor in gold will profit from following this mantra.
Keeping your gold causes emotional distress
An overlooked reason for selling gold: sometimes that gold ring, or chain, just causes you too much heartache. This is the most dangerous reason to sell, not because it's wrong to sell, but because the temptation will be to sell as quickly as possible, regardless of price.
Tips to Ensure You Get the Best Price
So, you've considered again if selling gold is what you really want to do and you've come to the conclusion that it is. The trick now is achieving the very best price possible. Wherever and however you sell gold, here are 6 tips to make sure you pocket the highest amount of cash possible.
Know the price of gold
The price of moves up and down, and is fixed on the international markets at the London Gold Market. Before you sell your gold online, or by negotiation at a dealer, make sure you know the price of gold on that day. Not only will you appear better informed, you will be better informed. You'll know immediately if you are being offered a fair and reasonable price.
Know what you have
This is particularly true of jewellery. Different karats have different value. If you have several items of jewellery to sell, don't let the dealer weigh them as if they all have the same karat value.
Know the karat weight, and check the scales
18k gold is around75% gold, and 14k is about 58%: the higher the percentage of gold the higher the value. If you have a lot of jewellery to sell, then investing in a gold scale could be worth the money. And don't be shy to ask a dealer to check his scales. If you are selling gold bullion, then make sure you know the purity before negotiating price.
Remove gemstones
If you are selling gold jewellery for melt, rather than as the item of jewellery itself, then take out any diamonds or gemstones before you sell it. A gold dealer is unlikely to offer the value of the stones, being concerned only with the gold.
Get yourself multiple offers
There is nothing wrong with seeking out the best prices of two or three dealers. In fact, sometime not only will you shake out the best offer, but a competing dealer may bid above a rival once he knows there are better bids than his original bid.
Do your research
This is the most important tip of all. Know what it is you are selling. Look up the most recent sale prices of similar items (especially if selling gold coins, or antique jewellery). There are plenty of top-notch, honest dealers in the market, but there are also plenty of unscrupulous ones, too. Just like knowing the price of gold, you should have a good idea of the value of an item of jewellery or coin before even considering a sale.
Finally, the Last Important Bit: Getting Paid
So, you've negotiated a great price, now it's just a question of waiting for your money. If you have sold online, or via a service that requires you to post your gold, don't get caught by postage. Make a list of the items you post away, and even take photos as a record. Make sure you send your gold by recorded delivery, or even courier, and get it insured. At the time you sell, make sure you are told how long you will have to wait before you receive your money.
If you follow these top ten gold selling tips, you'll be certain that selling gold is the right thing for you in your personal situation, and you'll get the best price possible at the time of sale. You'll also make sure that the sold gold isn't 'lost in the post'.