Buy Gold – Compare Gold Dealers Here
Learn Where and How to Buy Gold Online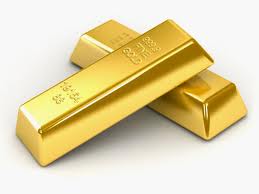 Buying gold bullion has never been easier, and this ease of purchase is predominantly because of the internet.
Now at the click of a mouse button you can be the owner of almost any amount of gold. But for those looking to make such an investment for the first time, purchasing gold online can be a daunting prospect.
First-Time Gold Buyers Guide:
There are many online gold dealers, and each has its own trading system. But in general they operate in the same way. Some online dealers will store the gold that you buy for you, negating the necessity to have your own storage facility and saving you the cost of storage. However, we'll concentrate on the dealers that offer physical delivery of gold.
There are three things that you will need to be able to buy gold online:
A computer connection, so that you can place your order;
The money to be able to pay for the gold that you buy;
An address at which to receive delivery of you gold.
It's worth noting at this point that your account is likely to be verified for money laundering purposes.
Choose an Online Dealer
Just like stock brokers, gold dealers offer different services to their clients. Some might offer research or technical price analysis, others an 'execution only' facility. Some will trade in bullion and coins, whilst others concentrate on one or the other. There are online dealers that offer an array of different products, and others that have a limited catalogue from which to choose. Some dealers will deal in different currencies, others only in dollars.
Best UK Gold Dealers:
1. Bullion Vault Review (Physical Gold Stored in their Vaults)
2. Gold Made Simple Review (Gold Bars, Coins, Funds and Investment Plans)
3. The London Mint Office Review (Gold Coins and Numismatics)
Choosing the right dealer means answering all of the above questions. Search the internet through gold dealing forums to see if there are any poor reports from dissatisfied customers of the dealer which you are considering. Too many of these and perhaps you should look elsewhere: just like selecting a high street dealer, reputation should be a key factor in your choice.
Finally, consider the price at which the dealer sells gold. All dealers will add on a premium to the cash price of gold traded on the metals markets. A dealer with high overheads will need to charge a higher premium, and this will impact your investment profit.
Once you have found a dealer that offers the products you want at a price you like, then you will need to open an account before making your purchase. Many online dealers have online verification checks that mean you can open your account in a matter of minutes.
Once your account is open, then you can buy your gold.
Make that Purchase
Most online dealers have a 'point and click' system. You choose your product, select the size that you want to deal, and click the purchase button. Providing your account or credit/ debit card has an appropriate balance, your order will be filled.
The gold that you have bought will be mailed to the postal address that you gave upon opening your account, using either a courier delivery service or a registered postal service. This postage cost will be added to the cost of your gold at the point of sale.
Beware of Costs!
The beauty of buying online is that you usually save money by doing so. Products are cheaper online, and that includes gold. However, just like certain airlines, some online brokers make their gold look cheaper only to add on extra charges at the end of the order process. You should be wary of such unscrupulous practice, as fees such as shipping charges, handling and administration expenses, card processing fees, etc can push up the price of your purchase by quite some amount.
You have your Gold
Buying gold online is growing in popularity due to the speed and efficiency with which an order can be executed. Costs are usually low, and using a reputable dealer will lead to an efficient and pleasurable experience.
Many dealers, such as APMEX (American Precious Metals Exchange), for example, offer an all-round service at incredible value. They also have accreditations such as being a member of the American Numismatic Association and member dealers of the PCGS and NGC (recognised coin and gold grading services).
Whoever you choose to buy gold through online, ensuring that you conduct due diligence and pick a reputable company will ensure that your online gold buying experience is as good as any you'll find on the high street, the only disadvantage being that you won't be able to see and feel your gold before you part with your cash.