Forex Bonus
Forex trading has become a crowded market. There are thousands of forex brokers all vying for clients' custom. So, how can a broker stand out from the rest and capture your loyalty? One popular way is by offering an epic bonus to new or existing customers.
However, in the UK and EU regulators have clamped down on brokers offering forex trading bonuses.
In this article, we'll discuss what types of forex bonuses are available, giving you all the info on how to distinguish a tradeable, rebate or no deposit bonus. We'll also cover why most brokers no longer offer bonuses, and why you should consider opting out of them for trading in 2022.
Top Forex Bonuses
Filter Brokers
Found 0 Brokers
What Is A Forex Trading Bonus?
A forex trading bonus is an incentive a broker offers to entice new or existing traders to deposit with them. Essentially, they are marketing for the brokerage. Traders often choose a firm that offers the best perks, and a free sign up bonus is a nice sweetener.
Usually, a forex trading bonus will be the promise of free credit if you open an account. Sometimes, there will be a promotion on a short period to encourage quick sign up.
Regulator Views On Forex Trading Bonuses
In 2017, the Financial Conduct Authority (FCA), which regulates forex brokerages for UK clients, banned bonuses on all retail trading accounts. The European Securities and Markets Authority (ESMA) followed suit in 2018, making the ban applicable to all EU brokers. The justification was that a free bonus was often used to entice new customers who may not be fully aware of the risks or to encourage trading beyond their means. Plus, many of the offers available had stringent terms and conditions tied to them that made withdrawal of funds difficult. Eagle-eyed traders hunting for the best deals may not realise that claiming real money from bonus trades would often require further deposit and therefore increased risk. Furthermore, inability to withdraw profits means that strategies such as bonus hedging and arbitrage are unsuccessful.
Any forex brokers that are still giving out free bonus deals are not EU or UK regulated. Popular brokers such as eToro, Forex.com, XM, IG and Forex Giants may have offered them prior to regulation changes, but no longer do for UK traders.
Types Of Forex Trading Bonus
All forex trading bonuses are designed to encourage a trader into a certain action depending on the broker's strategy. Perhaps they're interested in building up a loyal customer base who repeat custom, or maybe they want as many new traders to register as possible.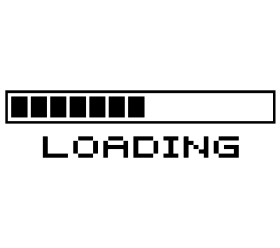 Here we discuss the different types available.
No Deposit Bonus
One of the most popular bonuses offered by forex brokers are no deposit bonuses. As their name suggests, they do not require any actual money from the traders to sign up and open an account. This type of promotion can range in size, often reaching up to £100, or more, in value – a great incentive for those new to trading.
Brokers use this type of bonus to entice traders to sign up to their site, show off the features and usability of the platform, in the hopes that they will develop loyalty and deposit real funds. It's an easy marketing method that is proven to work. In fact, their extreme popularity is the reason that retail brokers are now banned from offering them – a move that aimed to protect retail forex traders from investing funds beyond their means.
But of course, there's no such thing as a free lunch. Reading the small print of a no deposit bonus will reveal that withdrawal of profits made using the bonus is near impossible. Often, traders will have to meet large turnover requirements to claim their winnings. This clever feature means you're more likely to stick with the broker and invest further without realising it. For this reason, it's vital you review the terms and conditions of a bonus before you trade.
There are bonuses out there which do require you to make a deposit. Since this is a mutually advantageous offer, the conditions for withdrawal are often less stringent, making it possible for traders to profit.
Welcome Reload Bonuses
Welcome bonuses are designed to capture the attention of new forex traders. You'll receive instant account credit upon opening your new platform, giving you a little push to start trading. Often, a welcome bonus can be accessed without making a deposit.
Reload bonuses are those that encourage existing traders to top up their account again. These can be pretty large – sometimes up to £500 – since loyal customers who deposit real cash are the most valuable to brokers. Smaller bonuses may be offered just to login again (requiring no deposit), with the hopes that this will encourage further trading.
Rebate Bonus
A broker's profit margin comes from its spread and commissions. Traders are always looking for the tightest spreads around to maximise their own upside at the expense of the broker's. A tradable rebate bonus offers to return the spread value back to the trader upon reaching a certain threshold of volume or activity. This supports a traders underlying margin and, in turn, profits.
Turnover Bonus
A turnover bonus rewards traders when they reach a certain turnover threshold. It encourages increased activity on a trading account. This type of bonus is one of the most dangerous in the eyes of the regulators as it can lead clients to trade beyond their means.
Tradable Bonus
A tradable bonus is one that forms part of your account value. The problem with tradable bonuses is that you're not able to claim the profits, and if a trader has deposited real cash, this makes it difficult to determine whether the profit of a trade was made on deposited funds or bonus funds. This can keep you tied in with brokers that offer no way to withdraw.
Refer A Friend Forex Bonus
Referral programmes are another way that brokers encourage registration of new clients. They offer a bonus to both the existing trader and the new one upon joining. Refer a friend schemes are successful marketing campaigns as loyal customers are likely to recruit fellow loyal traders.
Gifts & Other Freebies
Some brokers have been creative with their forex bonus options, offering all manner of gifts and freebies when you sign up or deposit. Some have offered free iPhones, tablets or headphones on the condition you deposit thousands of pounds. Now, these sound like great deals. However, it's important to check the small print. It may be that withdrawal of funds have conditions placed upon them. If you need to deposit £5000 to get a free Macbook, but you can't withdraw those funds, you could have just bought the laptop outright for that price.
Contests
Some brokers, such as OctaFX, run forex trading contests. In these investment challenges, traders must compete against each other to drive the most profit. They usually take place on demo accounts and traders don't use their own funds. Often, the winner gets a cash bonus reward.
Holiday Promotions
Christmas and Ramadan forex bonuses are also popular. They're aimed at capturing traders when they're feeling lucky. These types of deals tend to run for a short period of time over the holidays.
How Can I Find The Best Forex Bonus?
While at first glance, it might seem that the best forex bonuses are those that require no deposit, no commitment and have the highest value. The reality is that if you're looking to walk away with real cash, this might not be the case.
If you're unable to withdraw profits from a bonus, this is no different from trading on a demo account. Except, that your deposited funds may be linked and so you could be losing real money.
It's important to remember that the latest regulatory guidance bans all types of forex trading bonus, so the best brokers won't offer them at all. Global brokers such as Instaforex, HotForex and Forex Time (to list just a few) might provide no deposit bonuses for international traders, but not for those in the UK.
Be cautious of brokers that are offering a bonus without requiring verification of your identity. All financial institutes are required to conduct Know Your Customer (KYC) checks to prevent money laundering. Brokers with no identity checks are more likely to be fraudulent.
For this reason, the best forex bonuses are the unlimited free trading funds you can access through a demo account. These are available with most good brokers and platforms such as MT4 and MT5.
If you are choosing a broker that offers a forex trading bonus, just because it is available, it doesn't mean you need to take it. Make sure you check the bonus rules to see if they work for your strategy.
Final Word On Forex Trading Bonuses
There are many different types of forex trading bonuses on the market. From those that encourage you to start up a new account, to those that reward you for reloading, protect against drawdown and help to increase your margins.
However, it's important to check the terms and conditions of any bonus. Most options don't allow profit withdrawals from bonus trades.
Plus, if you're looking to trade with a regulated broker, bonuses are not allowed in the UK under FCA regulation.
FAQ
Can UK Traders Claim Forex Trading Bonuses?
The FCA has banned brokers from offering forex trading bonuses to UK traders. Some brokers with international operations may still offer bonuses for clients overseas. For example, Forex Mart, FBS and XTB will not allow UK traders to access their welcome bonuses. Any brokers that are still offering bonuses are unregulated and potentially not legitimate.
Why Has The FCA Banned Forex Trading Bonuses?
Bonuses, such as those that require no deposit, are banned in the UK because they encourage potential overtrading in retail investors. The FCA believes this places them at risk of losses beyond their means.
Why Are Bonuses Available For International Traders?
Not all regulatory bodies throughout the world have banned forex trading bonuses. Therefore, you may find that global brokers offer bonuses for international clients.
Are No Deposit Forex Bonuses Any Good?
No deposit bonuses are useful to practice forex trading. However, due to the fact that most brokers prevent profits from bonuses being withdrawn, they are not necessarily more useful for your bottom line than using a demo account.
What Are The Best Forex Bonus Trading Strategies?
Some traders look for forex trading bonuses that they can hedge against each other in order to profit without investing real funds. These strategies are usually unsuccessful because the terms and conditions of a trading bonus usually prevent you withdrawing funds unless you reach a certain turnover. This means, you'll often need to invest real money to have a chance of claiming your profits.