Spread Betting Bonuses – Compare the Best Offers in 2016
The growing number of spread betting brokers available on the market has led to increased competition in attracting prospective clients.  Generally speaking, a broker can make its platform either by improving on its efficiency, spread costs and customer service.  But with many brokers now matching one another in these areas, an alternative method has been seen with the use of monetary bonuses for traders opening new accounts.  These bonuses can provide a nice cash injection to your trading account, so here we will look at some of the types of bonuses that are typically offered.
Cash Bonuses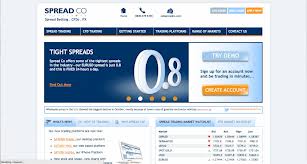 The most common type of spread betting bonus can be seen with the simple cash incentive.  For example, if a trader opens an account and deposits a certain amount of money (let's say $250 or $500) that trader might be entitled to a cash bonus that will be added to that account balance.  These bonuses can be as large as $500 or $1,000, and, in some cases, you can even get a matching deposit bonus (equal to the amount of money you put in your account).  This money is yours to use in your trades but in order to withdraw this money you will usually have to place a certain number of trades.  This prevents clients from simply opening accounts, taking the bonus, and closing the accounts without engaging in trading activity.
Deposit Percentage Bonuses
         Similar to the simple cash bonus, the deposit percentage bonus is an amount of money that is placed directly into your account as it is opened.  The total bonus amount will depend on the size of your initial deposit.  For example, a 10% deposit percentage bonus with an account of $10,000 will mean a bonus of $1,000 (and an $11,000 account balance).
This type of bonus is also similar to the simple cash incentive in that it is usually accompanied by certain trade requirements that involve a set number of opened and closed positions before any of the bonus money can be withdrawn from the account. Requiring these trades helps the broker to recoup some of the costs associated with giving out the initial bonus.
Reduced Spread Fees
A different type of incentive program is not as much of a bonus as it is a reduction in trading costs that will be seen later.  For example, these brokers might typically charge a spread of 3 points in the EUR/USD but for new members in the program, that spread might be reduced to 2 points.  While this might sound like a trivial offering, spread costs are nearly constant for traders and incentives like this can help to improve return ratios over time.  This type of incentive is typically offered by small or new spread betting companies that are not yet willing to hand over cash and instead will charge a reduced fee for their services.
Trader Referral Bonuses
The last of the common incentive programs is the trader referral bonus program, which gives rewards for referring new traders that fund and actively use a spread betting account.  These referrals can be accomplished either through personal relationships or affiliate programs on websites.  The ultimate reward for these referrals is usually a cash bonus and so any time you find a reputable broker, it might be a good idea to suggest that broker to other potential traders you might know.  For many brokers, these programs are life-long and will not expire after the initial payout is made.
Conclusion: Use Broker Competition to its Advantage
         The increased broker competition in recent years has forced many brokers to offer incentive programs in order to attract new clients and stay in business.  Luckily for traders, this means that this competition can be used to its advantage and bonus offers can be found.  Typically, this involves placing (and closing) a specific number of trades but for those looking for a nice cash injection to your account balance, these programs provide an excellent option.  There are many different types of incentive programs currently available and the ones that can be found will often have a lot of "fine print" that must be read in order to understand how the bonus can be withdrawn later.
These programs will sometimes differ in approach, with some brokers offering simple cash payouts while others offer reductions in trading costs (spreads) for new positions.  Either way, the ultimate goal is to find an incentive program that allows you to maintain sufficient funds in your account to continue trading.  This is one of the biggest challenges when we start to trade the spread betting markets, so it is important to use broker competition to its advantage and look for the best possible bonus offer when looking for a new broker to use in your daily trading.