Hargreaves Lansdown Review 2022
Hargreaves Lansdown Facts & Figures

Hagreaves Lansdown is a leading provider of stocks, funds and ISAs with low fees and mobile compatibility.
| | |
| --- | --- |
| Instruments | |
| Demo Account | No |
| Min. Deposit | £100 |
| Payments | - |
| Min. Trade | No minimum |
| Regulated By | FCA |
| MetaTrader 4 | |
| MetaTrader 5 | |
| cTrader | No |
| DMA Account | No |
| ECN Account | No |
| Social Trading | No |
| Copy Trading | No |
| Auto Trading | No |
| Signals Service | No |
| Mobile Apps | Yes |
| Islamic Account | |
Risk Warning – Your Capital is at risk
Hargreaves Lansdown is a financial services company offering UK clients a selection of investment solutions. Some of their most popular products include their Stocks and Shares ISA, Lifetime ISA and Self-Invested Pension Plans (SIPPs). In this review, we cover HL's key features, including how to open an account, the services offered and any fees or charges. Find out whether to start investing with Hargreaves Lansdown today.
Hargreaves Lansdown Details
The company was founded in 1981 as an advisory service for tax and trusts. It has grown in recent years and is now one of the largest employers in the city of Bristol, UK, where its head office is based. In 2007, the company was listed on the London Stock Exchange. It now has a 42.5% market share of the dealer to customer industry.
Getting Started
Clients can choose from a selection of managed and index funds to invest in. In contrast to most online forex or CFD brokers, these are managed by institutions, such as Baillie Gifford or JP Morgan, and are provided to retail customers on a dealer to customer basis.
Clients can invest via tax-efficient vehicles, such as ISAs or pensions. These mean investors can deposit up to a threshold (£20k annually for an ISA and £40k for a pension) and all earnings are tax-free. Beyond this value, clients can still invest but their earnings will be subject to taxation.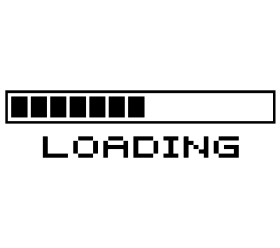 It's simple to open an account with Hargreaves Lansdown, however it's also a very manual process. New customers can begin the application online via the website. A member of the Hargreaves Lansdown team will then call you to explain the remainder of the process. You'll need to send a photocopied version of your passport or another form of ID, proof of your address (e.g a utility bill) and a letter to confirm that you are requesting an account.
On top of this, you'll need to register separately for an online account and for the HL app using your account number and username. All accounts must be held in GBP. There are no USD account options for US citizens.
Products
There are two tax-efficient vehicles that clients can choose from:
ISA – Stocks and Shares, Lifetime, Cash or Junior ISA
Self Invested Personal Pension (SIPP) – Adult, Junior, annuities and drawdown
Any investments bought through these vehicles will be subject to preferential tax rates on earnings.
Once you've selected your vehicle, Hargreaves Lansdown offers a range of investment opportunities to choose from:
Exchange Traded Funds (ETFs)
The list of ETFs is extensive. It includes index tracker funds that match the performance of the top indices from around the world, such as S&P 500, FTSE 100, NYSE and NASDAQ exchange, plus commodities, such as gold and oil. A tracker fund usually has lower charges than a managed fund as there are fewer costs involved with the day-to-day running.
Investment Trusts
Hargreaves Lansdown also has a range of investment trusts that span a variety of markets. Examples include ESG (aka green funds), American markets or UK small companies. These are managed funds where you'll be purchasing a stake in a portfolio of investments, usually with a mixture of shares and government bonds.
Corporate Bonds & UK Gilts
Bonds are loans to governments or companies. Gilts are UK government bonds. These are traditionally safe investments since countries rarely default. Hargreaves Lansdown offers a long list of corporate bonds from well-known UK companies, such as Aviva, M&S and Barclays Bank.
Shares
Hargreaves Lansdown also offers a variety of global stocks and shares, such as Deliveroo (ROO), Kier (KIE) and Gamestop (GME). Clients purchasing US shares must complete a US government 'W-8BEN' form, available from the HL website. There is no option to buy fractional shares. Dividends can be paid as income or reinvested.
Portfolio Plus
Hargreaves Lansdown offers ready-made portfolios through a service named Portfolio Plus. There are six options to choose from, each spanning a broad range of assets. Returns are not guaranteed, as with any investment.
Hargreaves Lansdown does not offer cryptocurrency day trading (e.g Bitcoin or Ethereum).
Fees
There are multiple charges and each varies depending on investment type and value.
While there are no costs for opening an account, Hargreaves Lansdown charges a fee on each investment held. This is not a flat rate and is variable by fund. The fee structure is the same on both the stocks and shares ISA and SIPP vehicles. Charges are split into two sections: initial and annual, and are usually between 0.2% and 1% of the investment total.
On top of this, there are account charges. The rate varies depending on the amount you have invested. Fees start at 0.45% for under £250,000 and are free for those with over £2m.
There are dealing charges applied on some accounts. On the Fund and Share account, which covers stocks and ETFs, the charges are between £5.95 – £11.95 per UK share deal online.
There are no withdrawal, exit or trading platform fees on any accounts, including ISAs.
Leverage
Hargreaves Lansdown does offer leveraged trading on certain ETFs. These funds usually offer two or three times the margin amount. They are mainly index tracker funds, making them a safer bet than managed share funds. A margin account is not required, you can open an ISA or pension to invest in leveraged funds.
Mobile Investing
The Hargreaves Lansdown mobile app is excellent. Clients can browse the entire fund list, research its management team and past performance, and invest at the click of the 'Deal Now' button.
However, despite the slick app, the dealing process is still based on Hargreaves Lansdown's manual operational process. You'll need to wait for it to be picked up by the dealing team and processed. Nothing is instant. If you've requested a deal outside of trading hours, it will be processed upon return. Clients won't see this reflected in their account balance until it has been processed. You'll then receive a letter in the post as confirmation of your investment.
Deposits & Withdrawals
The minimum investment in a Hargreaves Lansdown ISA or SIPP is £25 per month or a £100 one-off deposit. Clients can link a nominated bank account for regular investing. Client's will need to top up their account using a debit card on the app or website before investing. While the payment may take a few days to process, you can invest as soon as it has been authorised. Alternatively, this can be completed over the phone by calling 0117 980 9950 or by sending a cheque.
To withdraw money that is held in funds, you'll need to click 'sell'. This will instruct HL to sell your shares in the fund and the money will then show in your account balance. From there you can withdraw money directly to a nominated bank account. If you are withdrawing from an ISA, this does not reinstate your annual allowance. Withdrawal time for selling funds is usually around six working days in total. If you do not need to sell, as the money is already in your HL account, this will be processed the next working day.
Promotions
Hargreaves Lansdown offers a refer-a-friend scheme. Each person you recommend will receive £100 for joining, and you'll also earn the same. Just provide your friend with your unique referral code to access the reward. The bonus is capped at one per household.
HL also provides savings against the ongoing charge on a fund through a loyalty bonus. Under FCA regulations, this will be reinvested back into your fund. Loyalty bonuses can be viewed on the details page for each fund.
Pros Of Hargreaves Lansdown
Large selection of assets – The number of funds, stocks and shares available on Hargreaves Lansdown is vast. Clients are likely to find an investment opportunity that suits their risk appetite.
Low minimum deposits – You can open an HL account for just £25 per month. Vs competitors such as Fidelity or Vanguard, which require £500+ in minimum deposits, it's an attractive option for those with low capital.
Low fees – Charges are reasonable, with loyalty bonuses and 'HL Savings' on the initial fund charges in many cases.
Cons Of Hargreaves Lansdown
No demo account – No free service or simulator is offered to clients wanting to test the broker's services.
No fractional shares – Those with low capital but a desire to diversify will be disappointed that fractional shares are not offered. This is a popular feature on Freetrade and AJ Bell.
Manual operational processes – Hargreaves Lansdown requires clients to submit printed paperwork. Vs competitors such as Nutmeg, eToro or Trading 212 this feels very outdated and slow.
Complex fee structure – Multiple fee types varying across by funds makes it difficult for clients to grasp the costs involved. Vs alternatives such as Interactive Investors (ii), which offers a flat fee structure, it can be difficult to digest.
Adverse media coverage – While the Hargreaves Lansdown Wealth Shortlist should not be taken as financial advice, it's natural for clients to trust in the research of such a large dealer. However, HL was the centre of bad press in 2019 after it recommended the Woodford Investment Funds through its top funds list. The Woodford funds turned out to be badly managed, losing investors their entire capital.
UK Regulation
As one of the biggest dealer brokers in the UK, Hargreaves Lansdown is regulated by the Financial Conduct Authority (FCA) and abides by all requirements. This is a good sign that the broker can be trusted and ensures clients have a legal avenue should they encounter serious issues.
Security
Hargreaves Lansdown is a safe company to invest with. It is HTTPS secure, offers 2-factor authentication (2FA) and fingerprint log-in to its app. However, just like many companies, there have been instances of data breaches. Clients should ensure they are not reusing passwords or consider using a random password generator.
Additional Features
Hargreaves Lansdown offers clients a vast number of useful resources to aid investment decisions. None of their information is to be taken as financial advice, however, they can be useful suggestions for investors looking for the best funds who are not interested in research themselves. One of the most popular is the Wealth Shortlist. This is a list of 50 funds that HL analysts believe will outperform the market over the long term.
Hargreaves Lansdown also provides the following:
Five shares to watch in 2022 – Every year Hargreaves Lansdown releases a list of five shares that their analysts believe are likely to outperform the market. It includes a description of the company's finances, market analysis and industry predictions
Watchlist – Enables clients to save funds they're interested in monitoring the performance of
IPO alerts – Free email notifications on upcoming stock flotations
Regular news and insight – Including FTSE 100 and 350 risers and fallers of the day, market predictions
Transfer service – Ability to move ISAs and pension pots to and from external providers
Pension drawdown & investment calculators – User-friendly and intuitive calculators to aid decision making
Helpful guides – Under 40s retirement guide, moving investments abroad help, and detail on how to pick investments
Customer Support
Hargreaves Lansdown offers a thorough customer support network spanning multiple channels. There is also a help centre on the website for frequently asked questions.
Get in touch via:
Contact telephone number (investment helpline) – 0117 900 9000
Email – Navigate to the contact us form on the website
Postal address – FREEPOST Hargreaves Lansdown
Opening hours are 8 am – 5 pm Monday to Friday and 9:30 am – 12:30 pm Saturday. There is no live chat function.
Should You Invest With Hargreaves Lansdown?
Hargreaves Lansdown is an award-winning fund provider and a favourite among UK traders. Its slick mobile app and extensive suite of products ensure it has something for clients during all periods in their life. Its FCA license also helps investors speculate on the financial markets with confidence.
FAQ
How Do I Open A Hargreaves Lansdown ISA?
To open a Hargreaves Lansdown ISA, start by requesting an application form from the HL website. A member of the team will call you with more details. You'll need to send a copy or your passport and proof of address in the post with a full application form.
How Long Does It Take To Buy Funds With Hargreaves Lansdown?
If the deal is requested during working hours, it takes around 2 working days to process the transaction. Requests are not processed over the weekend. You'll receive a paper confirmation of the transaction in the post shortly after.
How Long Does It Take To Sell Shares With Hargreaves Lansdown?
Selling investments with Hargreaves Lansdown usually takes four working days for the value to settle in your account. To withdraw funds, this will take a further two working days to process.
Is Setting Up A Hargreaves Lansdown Account Easy?
Setting up an account is easy and a member of the customer team may call you to help process the paperwork required. You can start the process by calling 0117 314 6210 or by requesting an application form online. You will need printed copies of a passport and utility bill.
Is Hargreaves Lansdown A Good Place To Invest?
Hargreaves Lansdown offers a wide variety of investment opportunities with competitively low fees and commissions. It is a great place to invest for those looking to create a diverse portfolio with one provider.
Hargreaves Lansdown vs Other Brokers
If you want to compare Hargreaves Lansdown with other brokers, use the detailed comparisons below.
Hargreaves Lansdown vs
Hagreaves Lansdown is a leading provider of stocks, funds and ISAs with low fees and mobile compatibility.