BlockFi Review 2022
BlockFi Facts & Figures

BlockFi is a crypto investing and saving platform with additional features including cashback credit cards, ultra-high net worth advisors and crypto lending.
Instruments
Crypto
Demo Account
Yes
Min. Deposit
$0
Payments
Wire Transfer, ACH Transfer, Bitcoin Payments
Min. Trade
$0
Regulated By
SEC
MetaTrader 4
No
MetaTrader 5
No
cTrader
No
DMA Account
No
ECN Account
No
Social Trading
No
Copy Trading
No
Auto Trading
No
Signals Service
No
Mobile Apps
iOS & Android
Islamic Account
No
Cryptocurrency

BlockFi supports trading, investing and borrowing of a range of major crypto tokens, including stablecoins.

Coins
BTC, ETH, LTC, LINK, USDC, GUSD, PAX, PAXG, USDT, BUSD, DAI, UNI, BAT
Spreads
Variable
Risk Warning – Your Capital is at risk
Companies like BlockFi have noticed the DeFi trends and begun to offer traditional financial services such as savings, loans and credit cards backed by cryptocurrency. The firm is an appealing prospect to crypto investors from the UK, Europe and worldwide, offering competitive interest rates, cashback rewards and low fees, as well as traditional crypto trading. This 2022 BlockFi review will cover the full range of its services. We will take an in-depth look at safety, regulation, savings account yields, token support and any withdrawal and deposit fees.
About BlockFi
BlockFi was created in 2017 by a team of FinTech experts based at a HQ in New Jersey, USA. Guided by founder and CEO Zac Prince, the company manages over $10 billion in assets and has expanded to secondary locations in New York, Singapore and Poland. A recent valuation placed the firm at around $5 billion, with rumours of a public IPO in 2022.
The BlockFi business model relies primarily on its loan services, with lending open to anyone that can provide the required collateral, regardless of traditional limiting factors like geographical location or credit score. Additionally, cryptocurrency owners can also open a BlockFi interest account, often referred to as a BIA, staking tokens in exchange for a set APY return.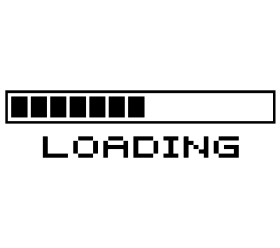 Supported Tokens
Across its range of services, BlockFi supports a total of thirteen tokens. These are Bitcoin (BTC), Ethereum (ETH), Litecoin (LTC), Chainlink (LINK), PAX Gold (PAXG), Unilink (UNILINK), Basic Attention Token (BAT), USD Coin (USDC), PAX (PAX), Binance USD (BUSD), Tether (USDT), Gemini Dollar (GUSD) & Dai (DAI).
Many crypto investors will be disappointed by this limited range of crypto token options, with prominent altcoins like Cardano (ADA), Dogecoin (DOGE), Monero (XMR), ZCash (ZEC) and Ripple (XRP) unavailable.
BlockFi Wallet
Perhaps the most simple service provided by BlockFi is its online crypto wallet, a secure digital location to store cryptos pending sale or transfer. Clients can enhance security by enabling two-factor authentication (2FA), which requires a one-time passcode from Google Authenticator to access the wallet.
BlockFi offers its wallet as a free service to all, whether you use their loan or staking products or not. The wallet has no account minimum nor an enforced minimum deposit, with the service entirely free. US clients can take advantage of automatic consolidation of all taxable events into a single report, though there is no equivalent provision for those paying UK tax.
While the wallet receives direct funding from credit card cashback, it is worth noting that crypto stored there will not automatically earn interest – a manual withdrawal to the interest account is required.
BlockFi Interest Account
The BlockFi interest account, or BIA, is the platform's answer to the rising popularity of yield farming. Crypto holders can stake their tokens for a set period and earn compounding interest through monthly payments. For investors in Ethereum or Bitcoin, this is a great way to earn interest through bonus tokens while using a long-term investing strategy – the prospect of free Bitcoin will appeal to many.
BlockFi has raised its rates from 8.6% APY interest to 9.25% APY on crypto savings but applies interest on a scaling basis. Interest rates are decided by a system of tiers based on the amount of crypto deposited. This system can be explained using Bitcoin as an example:
BTC Tier 1 interest rates apply to the first 0.1 BTC staked through the interest account – traders earn 4.5% APY on this amount. BTC Tier 2 rates apply to any staked Bitcoin from 0.1 BTC to 0.35 BTC, with interest rates of 1% APY. Tier 3 rates for amounts over 0.35 BTC are lower still, with interest rates of 0.1% APY.
For crypto staking on BlockFi, the significant fall-off in interest in higher tiers applies consistently. Higher returns can be sought through the range of stablecoins available, with starting rates of over 8% interest falling by only 1% in the highest tiers. The best possible return is on USDT, which provides 9.25% interest in Tier 1 and 8.25% APY on amounts exceeding 20,000 USDT.
BlockFi provides a calculator to see how much you stand to earn through staking on its network. The calculator allows clients to vary their deposit amount, period and chosen crypto token to see the level of interest they can expect, displayed in both USD and crypto.
Crypto Trading
Many reviews claim that BlockFi has a fully functional exchange. However, crypto trading on the platform is performed over-the-counter (OTC), with the company taking the other side of the trade. An OTC service enables BlockFi to offer instant crypto transactions with no exchange fees on its supported range of tokens. In addition to instant trade execution, purchasing through the platform provides perks such as a dollar-cost averaging bot for repeat crypto investments and a hassle-free trading process.
The flip side of this is that offered crypto prices will be subject to a spread imposed by the platform, varying in size. Therefore, clients interested in purchasing significant amounts of crypto for a BlockFi interest account or wallet may be better off elsewhere.
Lending
BlockFi also provides a loan service to those looking to raise funds and use their crypto holdings as collateral. Clients can choose between Bitcoin, Ethereum, Litecoin and Pax Gold as collateral for lending, with a loan-to-value of up to 50% offered. To borrow at the best interest rate, loanees are required to maintain a low LTV ratio. 20% LTV or less entitles traders to pay just 4.75% APR. The minimum loan amount is $10,000 and all loans take place over 12 months.
There are no early payback fees and the transfer time of credit is within one business day. Loanees can also receive their funds in a supported stablecoin or USD. A BlockFi loan can provide UK tax advantages to release capital from crypto profits without paying capital gains tax.
Despite these positives, fluctuations in the notoriously volatile crypto market can lead to changes in the collateral value. Therefore, traders may see an APR rise to reflect an altered LTV rate if additional capital is not deposited. In extreme cases, BlockFi can margin call a loan and liquidate collateral at their discretion, although loanees have a 72-hour warning before any such changes.
BlockFi Credit Card
BlockFi also offers a Visa credit card to its clients. Often marketed as the Bitcoin credit card, this service allows users to earn 1.5% interest on all purchases, paid in bitcoin into the BlockFi wallet. A new customer promo raises this offer to 3.5% interest for the first three months, while trades made on the BlockFi platform earn card users 0.25% cash back on eligible purchases.
The card also boasts no annual fees. Additionally, once clients exceed $50,000 in annual spending, cashback increases to 2% on all subsequent purchases. This balance resets after one year of using the card and every 365 days after that.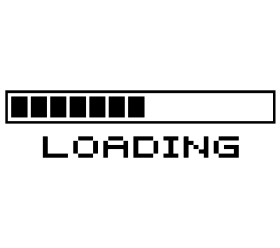 The ongoing APR of the BlockFi credit card is between 11.74% and 21.74%. APR is based on your credit score, though BlockFi only accepts people for its credit card that rank between good and excellent, as well as considering how consistently you repay pending balances.
Supported Regions
The BlockFi website and several reviews claim that the credit card is only available in selected US states. However, UK hopefuls for the BlockFi Bitcoin credit card will be pleased to hear that recent online testimonials claim that the Visa credit card is available in the UK and Europe.
Prime Brokerage
BlockFi offers prime brokerage services to institutional clients and miners, providing favourable lending terms and VIP support. Trading can take place directly through the platform's API or with the help of industry experts within the BlockFi team.
Fees & Spreads
BlockFi charges no hidden costs on any of its services, with no exchange or trading fees, nor additional charges on its borrowing or credit card services.
When trading crypto through the BlockFi platform, the company deals in OTC purchases and sales, taking the other side to every trade and generating profits from spreads. Spreads will vary for every token but will typically not exceed 1%.
Payment Methods
Deposits
To deposit funds into the BlockFi wallet, clients can use a bank transfer (wire or ACH) or crypto deposit. Credit and debit card payments and online gateways like PayPal are not supported. Funds deposited using fiat currency will automatically be converted into the GUSD stablecoin at a ratio of 1:1.
For UK and other non-US users, it is worth noting that funds deposited through wire transfer onto the BlockFi platform are converted to USD at the exchange rate offered by its partner bank. Therefore, to avoid a potentially low conversion rate, investors may wish to deposit GBP or another fiat currency onto a different exchange, convert it to a stablecoin like USDC and transfer it to your BlockFi wallet.
ACH transfers credit to your wallet instantly, while wire transfers can take 1-3 business days. Crypto deposit times will depend on the specific token but can be instant.
Withdrawals
Withdrawal methods for BlockFi are the same as the deposit methods. Minimum withdrawal limits apply here, with a $10 minimum ACH transfer amount and a whopping $50,000 wire transfer for US clients. While this is reduced to a $5,000 minimum withdrawal for an international wire transfer, this is still a significant amount.
Again, non-US BlockFi users may want to withdraw in crypto to avoid unfavourable forex fees from the platform's partner bank.
Withdrawal times are one working day for a wire transfer, 2-3 days for ACH transfer and crypto requests are processed within 1-2 business days. Occasionally, withdrawal times will be longer and clients may feel that their transfer is stuck on "withdrawal pending". To find out how long to withdraw their funds is left, traders can contact customer support for an update.
Funding Fees
Deposits to the BlockFi wallet are free of charge through all three methods. Fund withdrawal is where it gets more complex.
ACH bank transfers are free and unlimited, making this the best method to fund and withdraw from a BlockFi account. However, in addition to extortionate minimum withdrawal limits, wire transfer withdrawals have a flat fee of $20 for local transfers and $30 for international transfers.
The platform allows traders one free crypto withdrawal a month on BTC, LTC, GUSD, USDC, USDT, BUSD, PAXG and DAI. A flat withdrawal fee applies on the listed coins once you have exceeded the one free monthly request and on all withdrawals of other supported tokens.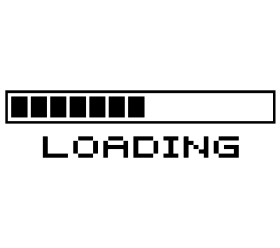 Pros Of BlockFi
There are several advantages to using BlockFi:
Crypto staking
Crypto lending
Crypto credit card
Instant crypto trading
Free wallet for all users
No native token pushed
Prime brokerage services
Competitive interest rates
Range of financial services
Cons Of BlockFi
However, there are also some disadvantages to using BlockFi.
Uncertain future
USD deposits only
OTC exchange only
Limited cryptos supported
One free monthly crypto withdrawal
Extortionate wire transfer minimums
Mobile App
There is a BlockFi mobile app available for both iOS and Android devices, which boasts accessible account management features and a range of trading functions. With it, you can add funds from a bank account, check loan collateral levels, exchange supported tokens and transfer tokens from a trading wallet to an interest account.
BlockFi News & Controversies
Several BlockFi news items have emerged that may cause problems for the platform's future.
A hack of the BlockFi platform was undertaken in mid-2020 in which hackers were able to access users' email addresses, physical addresses and date of birth information. Thankfully, more sensitive data such as passwords and verification materials were not accessed and funds remained secure. The platform did manage to thwart a second attack and BlockFi appointed a new head security officer to oversee new protection measures.
The most pressing BlockFi news is that the company has received a cease and desist notice from the New Jersey state over its BIA accounts. While existing customers will not have their service interrupted, unless several questions from regulators are resolved, the BlockFi interest account may be closed to new clients from early 2022.
Security & Regulation
It is easy to forget that crypto tokens, even in stablecoin form, are not legal tender nor protected by any government or agency. For many online brokers and traditional financial service providers, regulation and insurance can provide peace of mind to customers. However, the BlockFi BIA and wallet do not have the insurance that banks offer to fiat funds. Also, while the platform holds licences in many US states and an international licence from the Bermuda Monetary Authority, there is no regulation from a reputable overseer such as the SEC or United Kingdom's FCA.
BlockFi takes account and data protection seriously to ensure it gains a reputation for being safe and secure. The platform encourages clients to use security-enhancing features such as two-factor authentication (2FA) and allowlisting of approved withdrawal locations for wallet funds.
Trading Hours
BlockFi operates around the clock, matching the constant nature of the crypto market. The firm's OTC crypto market means that tokens will be available to trade at all times. An outage may take place that renders the platform unavailable but this will primarily be for infrequent, scheduled updates.
Help & Support
BlockFi offers help to clients that may have problems with their accounts not working. There are also detailed articles in which the platform's intricacies are explained. Additionally, the BlockFi resource centre provides advice on its loans, taxes and interest accounts.
A separate help centre allows users to troubleshoot many issues, such as if the platform is not loading, your account keeps logging out or how to perform a 2FA reset. If these FAQs do not hold the answers to your questions, or if you have a more complex request such as wanting to delta an account, a dedicated customer service team is available from 09:30 to 17:00 EsT on weekdays.
This team can be reached either via the live chat function on the "Contact Us" section of the website or from US landlines at the phone number 646-779-9688. Twitter users can tweet or DM @BlockFiSupport, with the account also providing updates on issues such as platform outages and scheduled downtime.
Promotions
BlockFi runs regular promotions for both new and existing customers, from a joining bonus for new clients to a trading bonus in which a reward pool is shared between top traders.
BlockFi runs frequent customer promotions, such as a bonus for setting up repeat trades, trading a certain amount of an asset or higher introductory savings rates for new tokens. Keep an eye on the promotions page or the official Twitter account to stay informed.
BlockFi Verdict
So, should you open a BlockFi account? Well, the company offers competitive rates on its interest accounts, a slick mobile app and a wide range of competitive financial services, including yield farming and crypto loans. However, the lack of an option to deposit GBP or any fiat currency other than USD will send many searching for an alternative UK-supported platform. On top of this, the upcoming legal case in its home state of New Jersey may have significant implications for the company's future.
FAQ
Is BlockFi Available In The UK?
Yes, BlockFi is available for wallet services, interest accounts and loans in the UK. However, the platform has no native GBP transfer option, leaving traders vulnerable to poor exchange rates.
How Does A BlockFi Loan Work?
BlockFi offers clients up to 50% of the value of their collateral crypto holdings as a loan, with scaling interest rates of as low as 4.75% APR for low LTV lending.
Is BlockFi A Crypto Wallet?
BlockFi offers a secure crypto wallet service for supported tokens alongside its other products.
Does BlockFi Offer A Sign Up Bonus?
A range of sign up bonuses can be used to earn free Bitcoin for both new and existing customers.
Is The BlockFi Credit Card Available In The UK?
Whether the BlockFi credit card is available in the UK is not certain- the website states that the credit card is the US only, while testimonials from UK based clients claim that they have had no issues signing up for and using the BlockFi card.
Is BlockFi Legit?
BlockFi is not a regulated brokerage firm but it does hold several international and state licenses. The platform has been hacked in the past, though it seems to have put a strong focus on upgrading its security measures since then.
BlockFi vs Other Brokers
If you want to compare BlockFi with other brokers, use the detailed comparisons below.
BlockFi is a crypto investing and saving platform with additional features including cashback credit cards, ultra-high net worth advisors and crypto lending.