Why You Should Consider Saving for Your Retirement
Your life will change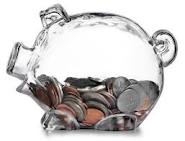 When you retire, your life is likely to change dramatically. You may have been going to work every day for 50 years, and this routine disappears overnight. Your monthly pay packet will also no longer be available to you, so your income will change. If you have made no private provision for retirement, then you will only have the state pension to rely on.
State pension and state benefits and your cost of living
The full basic single person's state pension is a little under £110 per week. You may be able to boost this to around £145 with pension credits and the minimum income guarantee, but will this be adequate? If you think about your current outgoings and the kind of life you would like when you retire, then the answer is almost certainly no.
For example, consider the cost of your current lifestyle:
Car: insurance, tax, petrol, and servicing;
Utility bills: electricity, water, gas, council tax;
Food and clothing costs;
Home entertainment: television, satellite, internet, mobile phone, telephone;
The chances are that just adding up these expenses will come to more than the basic state pension and top ups. And you haven't even started counting the cost of holidays, the occasional meal out, birthdays and Christmases, your favourite hobby, trips to the cinema or local sports club…living is an expensive pastime!
There may, of course, be help available to you in the form of state and local authority benefits, but this is designed to pay for basic living expenses, not the stuff that you would like to do.
If you were to retire today, and receive the minimum income guaranteed by the state of £145 per week, would this be sufficient for your needs? Then you need to think about making private provisions for your retirement.
The sooner the better
Beginning to save earlier is less expensive over the longer term. Using this pension calculator illustrates that saving £50 per month from the age of 25 through to retirement at 65 into a personal pension is approximately the equivalent of saving £100 per month from the age of 35, and £200 per month from the age of 45. In each case you would amass a pension fund at retirement of around £117,000. But the actual cost to you would be £24,000 if started at age 25; £36,000 if started at age 35; and £48,000 if started at age 45.
The tax advantage
The government want you to save for your retirement. The payment of the state pension is a burden that will become tougher to meet as the population ages, and the numbers in work fall comparatively over time.
To encourage private planning for retirement, you will be given tax relief on your pension payments. This means that for every £80 you pay into your pension, the government will add £20. That's almost like receiving an immediate investment growth of 25%, and the government don't give this level of advantage to any other type of savings. Higher rate tax payers will get an even larger tax relief. Not even ISAs come anywhere close to this tax treatment.
Company schemes
If you have access to a company scheme, then your pension provision escalates even more. Some schemes are what are known as defined benefits plans. These will pay a set and known level of income when you retire, and this income will be based on your final salary and number of years' service. However, these types of scheme are rare nowadays, and the more usual is a defined contribution plan.
This type of plan, also known as a money purchase plan, will pay out a fund value at the end of the policy term from which you will be able to buy an income (usually through the purchase of an annuity). The value of the fund will depend upon the performance of investments within the fund, but it is normal that you will be able to select these.
Most company schemes are boosted by employer payments into them, and this is true of the new workplace schemes being introduced by the government. By 2018, each employee registered in such a scheme will be expected to pay in 4% of salary. The government will then add in another 1% by way of tax relief. But the real beauty is the company payment into the scheme; this will be a minimum of 3%.
Under the workplace pension scheme, should you be eligible to join (and if you are then enrolment will be automatic), and be earning £30,000 per annum, then you will pay £977.44 of your salary into the workplace pension in 2018. That's £81.45 per month. However, the total payment into the pension plan on your behalf will be £162.90 per month when the tax relief and employer's contribution is added in. And that will produce a pension pot of around £300,000, or nearly three times the value of a personal pension started at the same age with a payment of £50 per month. And all it will have cost you is an extra £15,096 through the lifetime of the pension plan.
In conclusion
State pensions are likely to remain insufficient for most people's needs in retirement. It is estimated that the average pension fund at retirement is just £26,000. By careful financial planning early, it is possible to build up a sizeable fund that will create valuable income when it is needed most.
A personal pension scheme attracts valuable tax relief, and should be considered as an integral part of an individual's financial planning.
However, it is clear how much extra value is obtainable through enrolment into a company pension scheme. The new workplace pension regime is the government's attempt at addressing the lack of personal pension provision in our society. With the benefits available through enrolment in such a scheme, it will be the first priority for anyone wanting to secure financial freedom in retirement.