Trading For A Living
Interest in trading and investing has soared in recent years. But is it possible to make a good income from day trading, for example, and how easy is it to get started? Find out all you need to know about trading for a living; from being your own boss and managing risk to navigating the financial markets and automated investing. See our guide to trading stocks, forex and futures for a living.
Top Brokers
AvaTrade is a leading forex and CFD broker, established in 2006 and regulated across 9 jurisdictions. Over 400,000 users have signed up with the broker which processes over 2 million trades each month. The firm offers multiple trading platforms, including MT4, MT5, and a proprietary WebTrader. 1250+ financial instruments are available for trading, alongside a comprehensive education center and multilingual customer support.

XTB is one of the largest stock exchange-listed forex and CFD brokers in the world, offering access to over 5800 trading markets on their xStation platform. They boast 700,000 active traders, 20 years experience and authorization from tier-one regulators, including the UK's FCA.

Eightcap have a global presence and are FCA regulated. They boast low trading fees and are the highest rated brand by TradingView users - and users can trade directly from TradingView. New traders can also sign up for a live account in just a few minutes.
An Introduction To Trading
Trading is the process of buying and selling stocks, forex, or cryptos, for example. Day trading strategies see positions executed in a single day while longer-term investing can require holding positions for months or even years. Trading for a living requires consistent enough returns to cancel out losses to support your lifestyle.
Trading and investing were once exclusive to large financial firms and industry professionals but today, there are millions of retail traders around the world, including in the UK. The number of day traders, in particular, has risen substantially owing to advances in access to electronic trading platforms and periods of stock price volatility.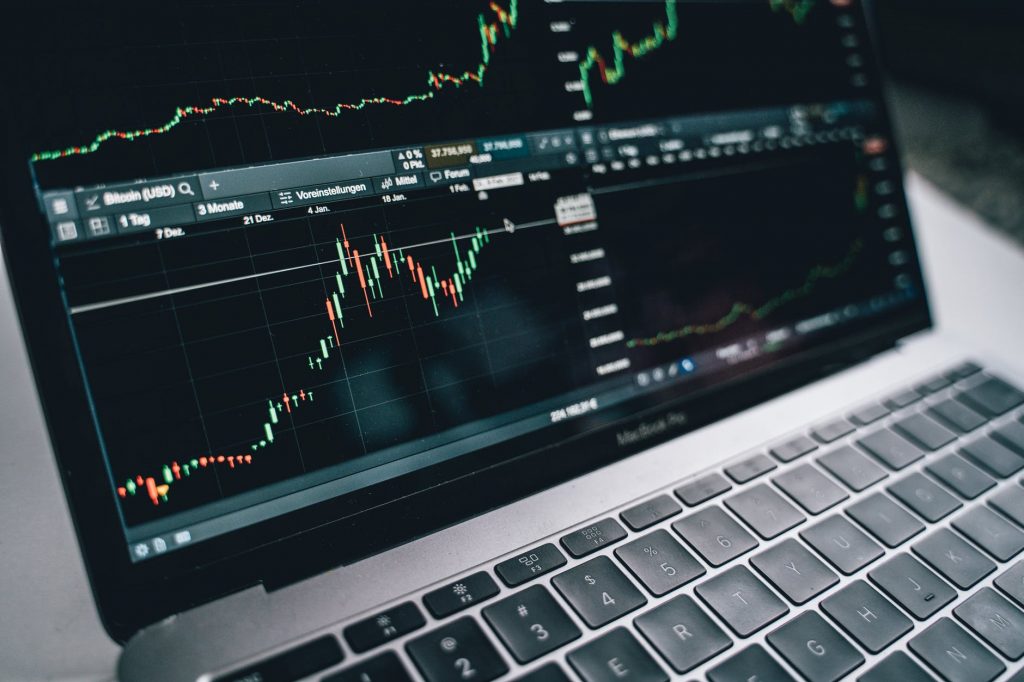 Is Trading For A Living Possible?
The short answer is yes, it is possible to make trading a viable career. The long answer is yes, but it's not easy.
Making a living day trading or longer-term investing, whether it be penny stocks, commodities, futures, or eMinis, can be an appealing prospect. Earning good money from the comfort of your own home whilst enjoying flexibility over when and where you work is a dream for many. The reality, however, may not be so rosy. Day trading and serious investing require discipline, perseverance and an effective strategy. It's not for the faint-hearted.
Benefits Of Investing For A Living
Trading full time sounds appealing and there are some obvious benefits:
Be your own boss – You're in charge, you set the agenda and you only have yourself to answer to.
Flexibility – You decide when you want to work, how you want to work and from where you want to work. Your day is flexible, depending on the markets you're interested in of course.
Overheads – Forget overpriced train tickets, parking and expensive suits. All you need is an internet connection and some capital, and you're set to set start trading for a living.
Accessibility – Traders today can access a wealth of resources from books and forums to market forecasts and online articles. Many of these resources are also free.
Excitement – Day trading for a living and investing are exciting. There is a lot to lose but also a lot to gain. It won't be a dull working day.
Drawbacks Of Investing For A Living
Despite the advantages, there are some challenges when trading for a living:
Risk – The financial markets can be unpredictable and even small changes can culminate in large losses. Very few jobs require to you take on such high levels of risk. When it's your own money on the line, nothing quite compares.
Stress – In conjunction with high levels of risk, comes stress. Day trading can be volatile and often there's a lot on the line.
Isolation – Working on your own day in day out can be lonely. You don't have a team to bounce ideas off or colleagues to catch up with over coffee.
Inconsistent salary – Owing to the volatility of the markets, stability of income is not a luxury afforded to traders. One day you might make £10,000, the next day you might lose £3,000 – getting to grips with a fluctuating salary is essential. On top of which, if you take the day off, you may not be bringing in anything.
Market automation – Algorithmic trading is now responsible for over 60% of all trades. The advances in technologies have led to an increasingly competitive marketplace. You will constantly need to be looking for ways to gain an edge and exploit weaknesses in investing bots.
What Are People Trading?
Finding the right instrument for your objectives is essential to facilitate long-term trading success. Some of the most popular assets among investors include:
Each market has its own conditions, the volume and volatility of which can have huge implications for your profits. For the most part, the more volatile a market is, the more opportunity it presents. Cryptocurrencies tend to be highly volatile and suitable for day trading while gold is more stable, suitable for longer-term investments.
Risk, experience and market accessibility are all important factors to consider when choosing your instrument.
How To Make A Living Trading
Generating a viable income from trading is not easy. There will be a number of challenges to overcome.
Discipline
The key to trading success is discipline. When you have thousands on the line and you've been closely monitoring positions for hours, keeping fear at bay isn't easy. To avoid rash, emotional decision-making, make use of the technical help available to you. Analysis tools, forecasts and charts can all help inform investing decisions. Focus on the trade, not on the money.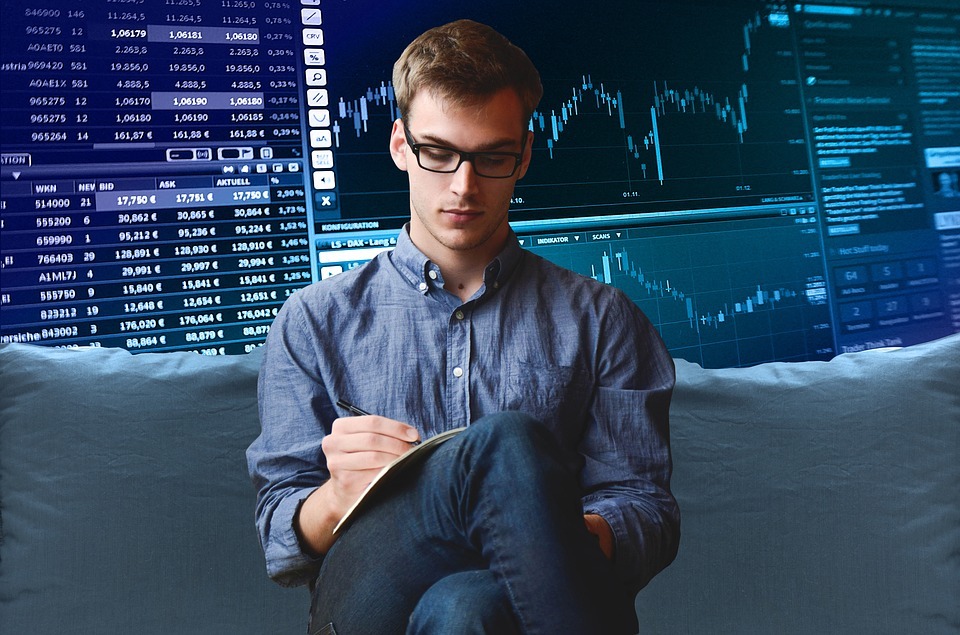 Setup
Many wonder what they need to start trading for a living. The answer is very little. A suitable computer or tablet to work from and a stable internet connection is a good place to start. On top of that you'll need to consider the following:
Broker – Finding the right broker for you is essential. A competitive price structure, intuitive software and reliable customer support should all be considered. See our list of the best trading brokers to ensure you set yourself up for success.
Capital – Exactly how much capital you will need depends on what you are trading but most brokers will require an upfront deposit. The size of the deposit required varies, but often the more premium accounts with the most advanced features require a greater initial investment, sometimes thousands of pounds.
Strategy – A good strategy should enable you to make consistent profits on high-volume, low-value trades. It should suit your investing style and risk appetite.
Location – Basing yourself somewhere that has a low cost of living will help to alleviate expenses. In the UK for example, the south of England tends to be more expensive to live in than the north.
Education
To put yourself in the best position to make money investing and day trading for a living, you need to stay informed. Thankfully, there is a wide range of resources available to help with this, many of which are free. We have collated some of the best below.
Download books, e-books and audiobooks – Google Books and Goodreads are some of the best resources. Many titles are also available for download on Kindle devices and EPUB
Video tutorials
Study guides
Podcasts
Forums
Flipkart
Articles
PDFs
Advice from experienced traders can also be invaluable. Comments, statistics, tips and more can be found on popular forums and blogs and are free to access. If you're looking for more detailed advice or information on a specific topic, download books and online tutorials for more comprehensive insights.
Is Trading For A Living Right For You?
Day trading and longer-term investing is a career that requires time, a good understanding of financial markets and an appetite for risk. To make money trading for a living in the UK, you'll need to be dedicated but sensible. If you do decide that it's something you'd like to try, start small and build your way up. Keep your emotions out of trades. The more successful you are at that, the more likely you'll be able to stick to your strategy. Lastly, make use of the resources available to you.
Final Word On Trading For A Living
Intraday trading and long-term investing to make a living can be tough. Profit is never guaranteed and dealing with such high levels of risk every day can be exhausting. But whilst it is true that the odds are largely against you, ambition, discipline and an effective strategy can help swing those odds. If it appeals to your personality and suits your risk appetite, utilise the tools available.
FAQ
Can I Make A Living Day Trading?
Yes, but it won't be easy and profits aren't guaranteed. Utilise the tools available to you, stick to your strategy and remain committed to improve your chances of success.
How Do I Start Day Trading For A Living?
All you need is a computer, an internet connection and some capital. From there, pick a top broker and strategy and you're ready to get started.
Is It Possible To Make A Living Trading?
It is possible to trade and invest for a living but it won't necessarily be as glamorous as some would believe. To be successful will require patience, determination and ambition. See our guide above to get started.
How Do I Make Day Trading For A Living Work For Me?
Trading from home successfully is all about knowing what works for you. Pick an instrument that you understand, an established broker and a strategy that you're comfortable with. To make a living and enjoy doing what you're doing, play to your strengths.
How Do I Make A Living Day Trading Forex?
Trading for a living in the forex market is all about picking the best tools, evaluating risk and refining your strategies. Opt for high volume, volatile windows to capitalise on market movements.
Further Reading