Maestro Brokers 2023 - Which Brokers Accept Maestro?
Maestro is a popular payment method allowing investors to transfer money and make online transactions, including deposits and withdrawals with UK trading brokers. Issued by Mastercard, the brand has become one of the most commonly used payment solutions, offering British investors a fast, safe and low-cost means of funding trades.
This guide will explain how it works as a payment method for trading while unpacking the fees Maestro brokers charge. We also list the best UK brokers that accept Maestro deposits in 2023.
Maestro Brokers
XTB is one of the largest stock exchange-listed forex and CFD brokers in the world, offering access to over 5800 instruments on their xStation platform. They boast 700,000 active traders, 20 years experience and authorization from tier-one regulators, including the UK's FCA.

Interactive Investor are a hugely respected, FCA-regulated investing firm. The trading platform is easy-to-use while the sign-up and deposit process is straightforward for new investors. ii also has a long track record and a string of industry awards under its belt.

FxPro is an award-winning forex, CFD and spread betting broker with over 2 million clients worldwide. The broker is regulated in 4 jurisdictions and offers 24/5 customer support, earning it a high trust and safety score. FxPro has also picked up more than 100 industry accolades for its competitive trading conditions, including fast execution and deep liquidity.

FXTM is a top-rated forex and CFD broker. The company is secure and regulated by leading authorities, including the FCA and CySEC. Offering 1000+ markets and three account types, they cater to all levels of trader.

Founded in 2017, Pocket Option is a binary options broker offering up/down contracts on forex, stocks and cryptocurrencies. With over 100,000 active users and a global reach, the brand has proven popular with budding traders. Pocket Option also supports dozens of payment methods and has a low minimum trade of just $1.

Axi is a global forex and CFD trading firm, trusted by investors around the world. Highly leveraged trading opportunities plus a $0 minimum deposit make it a popular broker with beginners and seasoned traders. Axi also stands out for its resources, including copy trading and Myfxbook.

Dukascopy is an online broker operated by a Swiss-regulated banking group. It offers a good selection of 500+ markets, with forex, stocks, gold, ETFs, indices, bonds and cryptocurrencies available. It also offers flexible trading opportunities through the choice of CFDs or binary options. Traders will use MetaTrader 4 or a proprietary platform that is well-suited to automated trading.

Infinox is a UK-based and FCA-regulated broker that offers diverse trading products thanks to its STP and ECN account types and support for MetaTrader 4, MetaTrader 5 and a proprietary platform. Clients can also benefit from a free VPS that can support automated strategies and a social trading platform, catering to both beginner and seasoned traders.

GC Option is a binary options broker offering contracts with flexible contract lengths and payouts up to 86% on 27 instruments. This is one of the few binary options brokers to support MetaTrader 4, which it provides alongside two proprietary trading platforms.
How Maestro Works
Maestro is a brand of debit card issued by Mastercard that can be used for payments in-store, at ATMs and online. The card was launched by Mastercard in 1991 as the first ever point-of-sale debit card that could be used anywhere in the world using an online network.
Now, Maestro is one of the best-known payment card brands in the world with more than 600 million cards in circulation and accepted at around 15 million point-of-sale outlets, most of them in Europe.
Maestro and Mastercards work largely in the same way, the key difference being that while Mastercards can be issued as debit, credit, and prepaid cards, Maestro is only available as a debit card. Maestros are issued by associated banks, so your card is linked with your bank account and is accepted by retailers across the globe, including trading brokers.
Maestro is primarily a popular payment method for global traders because it is easy to use, fast and secure, making it a convenient way to deposit funds. Brokers that accept Maestro are based both in the UK and abroad, owing to its ease of use and fast transaction times.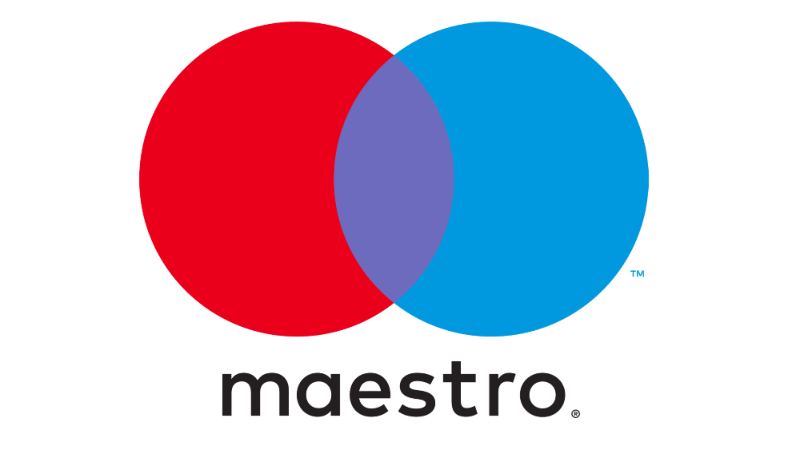 Trading Times
The funding method allows for instant deposits at most Maestro brokers, a feature that many traders consider a necessity. This means investors can deposit money into their online accounts and begin trading within minutes.
However, you should ensure that the broker you choose facilitates instant deposits and withdrawals before opening a live account. While Maestro offers fast transactions, that doesn't always mean the broker does. Deposits and withdrawals can take anywhere between 1 and 5 working days to process.
Because Maestro cards are not independently issued but distributed through your bank, withdrawal and deposit times can also vary depending on the bank that you are with.
Payment Fees
UK brokers that accept Maestro normally offer fee-free deposits. This means that transaction fees tend to be lower than other payment methods, such as wire transfers and some crypto solutions.
With that said, some Maestro brokers may charge at the withdrawal stage. This is normally a fixed fee per withdrawal or a percentage of the payment amount. Investors can sometimes get around this if the trading platform offers a number of free withdrawals a month or free payments if the transfer is above a certain amount, for example, £200.
The other key charge that may be incurred when using Maestro is currency conversion fees, which occur when you are trading in a currency that differs from the base currency of your card. Fortunately, most brokers that accept Maestro list their accepted account currencies on their website, and Pound Sterling is normally offered.
Security
Maestro cards are financially regulated across the globe, making this one of the most secure payment methods available to online traders.
The company offers a range of security features to protect users online, including end-to-end encryption for every transaction between cardholders and licensed trading brokers. As this keeps all payment information protected against identity theft and fraud, traders are not at risk when entering their details into their broker's site. In addition to this, the firm uses a bug bounty programme and three-factor authentication when you enter your details into your brokerage account.
Importantly, traders should choose well-regulated brokers that accept Maestro deposits to benefit from the full range of security features.
The safest way to trade in the UK is to sign up with Maestro brokers that are regulated by the Financial Conduct Authority (FCA), the country's main financial regulator. If a brokerage is registered with the FCA it must comply with rules that give traders a fair investing experience and transparency on all levels.
This is the best way to ensure that your trading funds are relatively safe.
All Maestro broker transactions should also be confirmed by email after they take place. This can make it easier to block fraudulent activity on your card.
Pros Of Maestro For Traders
Trading with brokers that accept Maestro deposits offers several benefits:
Wide Availability
Maestro cards are issued in 93 countries, which makes it an easy choice for brokers to offer. Because the card is available all over the world, many UK brokers accept Maestro payments, including XM.
Fast Transactions
Using your Maestro card for depositing and withdrawing funds to and from your trading account enables you to gain access to your money almost instantly. The majority of brokers support fast transactions using Maestro, so it's a good option for traders looking to make quick trades or withdraw money quickly.
Maestro also has the option of a digital wallet that can be linked to a debit card.
Security
Maestro is one of the most secure and reliable payment methods for online trading. The service itself is fully regulated and promises complete transparency and a relatively safe financial environment for online investing.
With end-to-end encryption and 3-step authentication on every transaction, traders can invest knowing their funds and personal information are protected.
Currency Support
Maestros support all major currencies and a variety of emerging currencies which makes it ideal for traders across the globe. However, to avoid fees, it is best to trade in the same currency as your bank and broker's base currency. Thankfully, many UK banks and brokers that accept Maestro offer payments in Great British Pound (GBP) as standard.
Cons Of Maestro For Traders
As with any payment method, there are some drawbacks that traders should be aware of:
Limited Online Use
The majority of Maestro cards can be used for online payments such as trading, but not all of them. Whether your Maestro card can be used for web transactions or not depends on the associated bank, so check this before you begin looking for brokers that accept Maestro deposits.
Some brokers also do not accept pre-paid cards or debit cards for trading because it does not always allow them to verify the origins of the funds, so this is something to check.
Currency Conversion Fees
Traders should be aware of fees that come from using Maestro cards. While it will be free to make deposits in most cases and with the majority of Maestro brokers, currency conversion fees can pose an issue.
The rate for foreign currency exchange can be as high as 12% on Maestro cards, which can significantly eat into profits. This is a particular issue if you are a UK investor trading forex, as our reviews some Maestro brokers only offer US dollar amounts.
Daily Limits
Maestro sets daily limits on card use. This may impact trading if it is your only deposit method and you are active in the financial markets. Ensure that the limit is high enough for your trading needs before getting started.
Note, some UK brokers that accept Maestro also have their own payment limits, though these are usually in the thousands. Contact the broker's customer services team via email address or live chat if you cannot find details on transfer limits.
Regional Restrictions
Maestro is a widely used payment method across the globe, but it is restricted in some regions. Cards carrying the famous logo can be used in 93 countries, but this still leaves a large portion of the world where this payment method cannot be used.
The cards can be used in the UK, USA, and Europe, but outside of these zones traders will need to check the broker supports the payment solution.
No Credit Option
UK traders are somewhat restricted by the fact that Maestros only come in the form of debit cards, not credit cards. This means that investors can only deposit funds that they have, and cannot borrow money to trade with, so the amount you are able to deposit may need to be smaller when trading with Maestro.
How To Make Maestro Deposits & Withdrawals
Follow the tips below to fund your online trading account using Maestro.
Deposits
Most Maestro brokers will have a minimum deposit amount which must be met before you can trade, and this differs between trading platforms. If you are not looking to begin with a high deposit, many of the top regulated UK brokers that accept Maestro, require small amounts as low as £10, while others like CMC Markets, have no minimum deposit at all.
Once you have selected a brokerage, head to the "finance" or similar portal, select Maestro from the list of deposit options and follow the on-screen instructions. You will usually have to enter your card number, name, expiry date and CVC code (found on the back).
Withdrawals
Making withdrawals to a Maestro card is a simple process that will normally involve accessing the "finance" or "cashier" tab on your trading broker's website and entering the amount you wish to withdraw and your preferred method.
Some trading brokers that accept Maestro require a longer period to process withdrawals than deposits, but generally, this should not take longer than a few days.
Note, some Maestro brokers only allow withdrawals up to the same amount that was deposited with the payment method in question. This means that you will only be able to withdraw onto your card the funds that you deposited using Maestro. Keep this in mind when considering how you would like to withdraw any trading profits.
Final Word On Maestro Brokers
Maestro is a reputable and reliable digital payment service that integrates seamlessly into online trading. Depositing and withdrawing money between your trading account and bank account is fast, easy and secure, keeping trader information encrypted and funds safe.
UK traders should ensure that their platform is FCA regulated before opening an account to benefit from protection against fraud, but this is usually not an issue as most licensed brokers accept Maestro deposits and withdrawals.
See our list of the best Maestro brokers to start trading.
FAQ
How Do You Make Deposits To A Trading Account Using Maestro?
Since Maestro cards are not issued independently but through financial institutions, you must sign up for one through a participating bank. As long as you have the relevant documentation to open a bank account, such as a valid form of ID and proof of address, then you will be able to obtain a card. Once you have your card and account details, navigate through the broker's site to their account funding page, and select 'Maestro' or 'debit card' as your chosen payment method. From here you can enter your card details and process the payment to fund your trading account.
Is Maestro Safe For Online Trading?
Maestro is one of the safest means of depositing and withdrawing money to and from online trading accounts, due to the high-security features that it offers. This includes multi-factor authentication, high-tech encryption protocols, plus anti-fraud measures.
Is It Free To Deposit Money Into My Trading Account With Maestro?
At many Maestro brokers, there are no fees for withdrawing and depositing money using debit cards. With that said, some platforms charge for withdrawals and you may also have to pay a conversion fee if the broker is based abroad.
Which Trading Brokers Accept Deposits With Maestro?
Maestro is one of the most widely supported deposit methods offered by online brokers, so finding a platform that supports the payment solution is straightforward. Simply navigate to the 'payments' section of the broker's website and look for the Maestro logo. Alternatively, we have ranked the top UK brokers that accept Maestro deposits.