World Economic Forum Begins in Davos
January 21, 2016
World Economic Forum Begins in Davos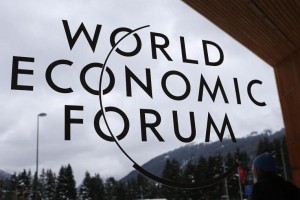 Global leaders from the world of finance and economics have gathered in Davos, Switzerland for the annual World Economic Forum. The forum is an event during which world leaders, major companies and representatives from business sectors gather to discuss pressing economic matters and how they should best be dealt with.
Dominating this year's World Economic Forum will be oil prices that have fallen far below the normal price support points and a general slowdown of the Chinese economy which began in 2015. The two, which are greatly related, will also be discussed within the context of achieving the emissions goals that were set out at a global climate change conference in Paris late last year. Many are now concerned that cheap oil and an unwillingness on the part of energy companies to invest large amounts of capital into the development of new technologies will hamper efforts to reduce carbon emissions levels going forward. The future of renewable energy companies in the current economic climate is also expected to be discussed during the conference.
Also on the docket for exploration at the World Economic Forum will be the current state of the financial and investment sector. Representatives from the International Monetary Fund, several central banks and private financial firms are in attendance. In this area, focus is expected to be put on encouraging capital investment in the currently uncertain market. Banking policy and its relation to sustainable growth are also expected to be taken up. US-based hedge fund Elliot Management's CEO Paul Singer, one of the many financial leaders attending the forum, has already spoken to the latter problem, saying that he believes that private banks and investment institutions are still too highly leveraged after the financial crisis of 2008.
Though the World Economic Forum is an important conference for the discussion of such matters, it is unlikely that any binding resolutions will result from this week's dialogue in Switzerland. Nevertheless, many heads of state, including Egyptian President Abdel El Sisi, Ukrainian President Petro Poroshenko and Peruvian President Ollanta Tasso, are attending the event. Other prominent attendees include former US Vice President Al Gore, IMF Director Christine Lagarde and American entrepreneur Bill Gates.