Twitter Stock Crashes After Alphabet and Others Decline to Bid
November 29, 2016
Twitter Stock Crashes After Alphabet and Others Decline to Bid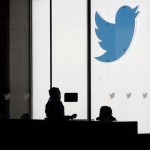 Following an announcement made by Google parent company Alphabet that it would not make on offer to purchase Twitter, shares of the social media company have dropped precipitously. After the decision on the part of Alphabet not to bid on the company was announced, other potential buyers also began reconsidering their offers.
Alphabet's decision was made on October 5th, when shares of Twitter had reached a three month high of £20.38. By October 12th, shares had fallen to £14.79, a decrease of more than 25 percent from only one week earlier. Though no reason was immediately given for the decision, several analysts have suggested that Twitter's low commercial viability and difficulty in attracting new customers may have played a part. Until the announcement, Alphabet was considered the most likely potential buyer.
Not long after Alphabet's decision not to enter a bid on the social media company, experts also began dismissing the likelihood of an offer from tech giant Apple, which had also emerged as one of the speculated buyers. Although there appears to be no immediate action from Apple, the firm has not formally dismissed the idea of making an offer for Twitter. With the two companies both unlikely to pursue an acquisition despite Twitter's usefulness in gathering user data, cloud computing firm Salesforce has emerged as the most likely interested buyer. Disney is also reported to be considering an offer.
Despite this sudden lack of interest and a sharp decline in share prices, Twitter has shown no signs of giving up on being acquired by a larger firm. Though CEO Jack Dorsey has stated that he intends to proceed with an acquisition only to a company that will allow Twitter as a social platform to continue to operate as it historically has, he has also stated that he is not adverse to an acquisition deal. Meanwhile, Mr. Dorsey has continued to focus his efforts on new partnerships that are expected to allow Twitter to live-stream major events, such as sports games. This new program may help Twitter to increase its revenues, somewhat reversing its flat trend of advertising sales.
Although Salesforce is the company most likely to acquire Twitter, it too may face share price devaluation as a result of its efforts to do so. Twitter, due to its long-standing difficulty in increasing advertising revenues, is seen by many conservative investors as a bad risk. With Salesforce now considering expending more than one-fifth of its own total value on Twitter, some investors have decided to seek safer opportunities. Much like Twitter's own stock, share prices of Salesforce have experienced several shifts, with the most recent major drop having occurred on October 10th.
Though it is not yet clear whether or not Salesforce or any other company will move forward with an acquisition of Twitter, a high degree of internal unrest and dissatisfaction has been reported among Twitter employees. Several have expressed concerns about future layoffs, while others have apparently stopped reporting for work altogether. How this turmoil will affect the company and any acquisition efforts going forward remains to be seen.