The London Mint Office Review
August 28, 2012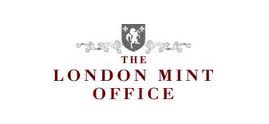 The first thing you'll notice when opening the London Mint Office website is the regal blue and white colouring and the very official looking heraldic crest above the company name. The about us section describes the company as being partners with a number of national mints around the world, including Britain's Royal Mint (although in its list of partners it does not include the Royal Mint).
What the company certainly does is offer buyers another way to purchase many coins and collectible items.
Buying from London Mint Office
Buying from the company is easy, and can be completed either online or over the phone.
The online process is similar to shopping at Amazon, adding items to your cart and then completing card details, which are also necessary if ordering by phone, of course.
There are various standard terms and conditions, but also the buyer benefits from a 14 day money back guarantee if not satisfied with the product (but be warned, it must be in mint condition for the refund to be made, and then the refund does not include postal costs).
---
Trade Gold or Bitcoin At The Leading Brokers