Precious Metals and Gold Price Market Update 20/06/13
June 20, 2013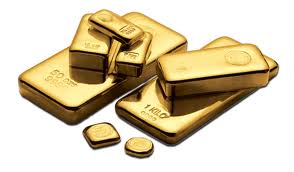 As the month of June begins to wrap up, we have a lot to reflect on and discuss. Gold and silver have made significant losses since the beginning of the month, and investors are currently unsure which direction they should be heading in.
One of the most attention-grabbing stories we witnessed this month dealt with the Japanese stock market and its monumental declines. After hitting record highs barely a month ago, the Japanese Nikkei Index has since lost well over 20% of its value. While this would lead most people to believe the price of gold and silver should spike, the opposite actually happened as investors turned more readily to paper currencies such as the US Dollar and the Japanese Yen; which in turn put heavy downward pressure on precious metals.
Asian demand for physical gold has been historically low this June, something that undoubtedly helps keep the value of the yellow metal subdued.
Monetary policy in the United States is yet another story that has been making headlines, mostly due to the fact that it is currently in a state of flux. Recently we saw the group that decides monetary policy, the Federal Open Market Committee of the US, have a meeting that was solely focused on what direction the nation's policy should be headed in. The current monetary policy set in place in the US is referred to as Quantitative Easing, or QE. QE was instituted as a means of bringing the US out of the recession which the world witnessed and was part of back in 2008.
This policy works by pumping the US economy with paper currency in an effort to devalue the US Dollar. A depreciated US Dollar, in theory, would increase exports and thus spur positive economic activity. Seeing that the US economy, right now, is steadily improving economically, many investors and market watchers are convinced that QE is no longer necessary and should be phased out in the immediate future. Despite this, the decision made by the FOMC in their most recent meeting was to not make any changes to QE, though it was mentioned that changes could be made in the near future.
The thought of QE being done away with absolutely frightens the precious metals market, and for this reason we have seen much investor interest taken away from precious metals and fixated back on major paper currencies that are expected to rise in value significantly sometime in the near future.
In conclusion, it has been a turbulent month for precious metals to say the least. The usually docile precious metals market has been unusually volatile, and there is no clear, definite end in sight. Investors of all types will be kept on their toes until we see any sort of economic stability, though when this will happen is a definite uncertainty.
P9A99JPR65AV