Is Florida a Buy, Hold, or a Sell?
May 20, 2012
Is Florida a Buy, Hold, or a Sell?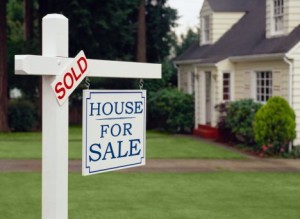 The first 5 to 7 years of the 2000's, especially in the United States will forever be known for a period when a house had become an asset that was viewed the same way Wall Street views a stock. Financing was easy and cheap to come by, and flipping homes for a profit was a no lose proposition. America had determined that home prices would continue to increase year over year, and no matter what your current level of expertise consisted of, home ownership as an investment was the way to go. Then, out of nowhere, the impossible happened. Credit starting to freeze up and money became tight. Not only were the investment homes coming under pressure, but those that were intended to be lived in by the borrower were facing foreclosure. The United States was in a recession of a magnitude that few alive had ever witnessed. The amount of people that have the means and the fortitude to dip their toe into the investment real estate market has greatly diminished. But as in any bad situation, there are always rays of light. There are several countries around the world that seen their currency rise to levels not seen in many years, compared to the U.S. dollar. In the United Kingdom, the British Pound Sterling, or BPS, has risen from an eight year low of .47 in November of 2007, to as high as .7 in or around January of 2009.
Now that we know UK has an advantage to buying U.S. real estate based on currency fluctuations, as it has in many years, let us take a look at the sunny state of Florida and try to determine if it's a buy, hold, or a sell. On May 16, 2012, the University of Florida released a report that showed signs of light at the end of the tunnel. Those surveyed consisted of real estate professionals that focused on the Florida real estate market. The findings of the report suggested a positive outlook for 2012 especially because of the increased traffic in rental housing. During the first quarter of this year, Florida's unemployment rate had dropped significantly from 9.9 to 9 percent. The Survey of Emerging Market Conditions found that although there continued to be a backlog of foreclosures in the state of Florida, increasing trade with Latin America, specifically in Southern Florida's commercial real estate market is a positive sign that cannot be overlooked. Zillow.com, a real estate website, estimated that based on first quarter sales, Florida home prices are slowly and steadily rising. They make sure to note that their finds the counties of Broward, Miami-Dade, and Palm Beach to be the primary recipients of the increasing home prices.
One of the main concerns about real estate in Florida is the uncertainty of U.S. regulation that benefits Florida homeowners coming to an end. Although that is a valid concern, the Federal Reserve recently released its April housing report which covers the availability of financing in each state and then across the entire country. The report shed a very positive light on the state of bank lending in the Florida market. Its data determined that there are an increasing number of borrowers who want prime residential mortgages, and their findings lead them to conclude that banks will continue to increase financing availability throughout the rest of 2012. As with any type of investment, homework and due diligence is key. Investing in homes is no longer a get rich quick scheme, but with the right amount of patience and work, there seems to be a great opportunity in the Florida real estate market.