Introduction to Forex Signals Software
What are forex signals software? Forex signals software are software that are used by traders to generate trade alerts in the forex market. These alerts either show up as pop-ups on the trading platform, or can be delivered to the trader by email or by SMS. Some can also be designed as master-slave software, where trade alerts generated can be sent to subscribers to the service.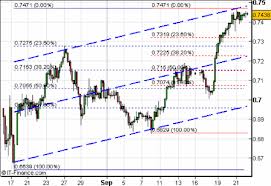 The following software qualify to be called forex signals software:
1)    Indicators (default and customized).
2)    Forex robots (semi-automated).
3)    Chart pattern recognition software.
4)    Candlestick recognition software.
5)    News trading software.
The truth is that any retail forex trader who is serious about making money from the forex market cannot do without using a least one of these software items. This is because trade opportunities in the market border on at least one of the methods of analysis that these software use in producing trade signals.
Let us delve a little bit into how each of these forex signals software work.
Indicators
Indicators can either be provided by the broker on their trading platforms (default) or can be programmed by the trader or on his behalf by someone who has the required programming skills. Custom indicators are better suited to function as forex signals software. Custom indicators are usually programmed to display a pop-up showing the trade buy or sell trade signal, along with a sound alert so the trader is informed duly about the opportunity. Some custom indicators are also programmed to deliver alerts in the form of text messages to the subscriber's phone number. Whatever the method of delivery, custom indicators are about the most popular forex signals software.
Forex Robots
Expert advisors can also function as forex signals software. However, only the semi-automated versions can qualify to fall into this category. This is because they also display a pop-up alerting the trader to the opportunity, and leave the option of execution in the hands of the trader. This allows the trader to review the signal to see if it is worth executing or not. The MT4 platform gives traders the opportunity to decide if their forex robots should be set to semi-automated or fully-automated status.
Chart Pattern Recognition Software
Chart patterns are an important aspect of technical analysis and can be used with a great degree of accuracy in predicting market moves. Being able to recognize chart patterns is therefore a great asset to a trader. Now, we have software that can do the job. Chart pattern recognition software come in various forms. There are some that come as software plug-ins that can be attached to the trading charts or the trading platform, while others are provided as forex signals from third party vendors, which the trader can now implement on his platform. A very popular version of this comes from the stable of Autochartist. Traders who are skilled in recognizing chart patterns can also work with programmers to design their own software. This forex signals software is a must have for every retail forex trader.
Candlestick Recognition Software
Candlesticks are an indispensable tool to the trader. We daresay that any trader who cannot use candlesticks to detect trade signals is probably not going to do well in forex. That is how important candlesticks are. A candlestick can make the difference between making money and losing it. If a trader has software that can detect important candlestick patterns on the charts, that trader will have an unassailable edge over others in the market.
Candlestick recognition software are an important forex signals software tool. The problem is that there are several candlestick patterns and not all of them are very important. In addition, they should only be used at certain points. For instance, a bullish reversal candlestick pattern appearing when the market is clearly at a strong resistance will not really help the trader. So candlestick recognition software should not only be able to recognize a candlestick pattern, but must also be able to tell the trader if that pattern gives a tradable signal. Presently, there are very few of such quality candlestick pattern recognition software in the market, and the available ones are very pricey indeed. Such is the premium attached to this forex signals software. If you can lay your hands on a good one, guard it jealously.
News Trading Software
This category of forex signals software is not well defined, because news trading is extremely dynamic. The best example we can give is the Secret News Weapon, which is touted as being able to interpret the news numbers, produce a trading signal and execute the signal on the trader's account.
We have also come across a vendor who has produced an EA that it claims, can recognize the news numbers and cause active trades to either be closed out or be left open depending on the direction the news has imparted to the currency asset. We have no experience in using any of these software, but if they work as claimed, then these are perfect examples of how to use news trading software as forex signals software.