Forex Promotions and Benefits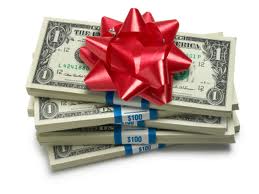 As the competition among brokers for forex traders heats up, many of them have resorted to the use of bonuses and promotion benefits to attract customers. Prior to 2007, the concept of awarding trading bonuses was alien to the forex market. But then we began to see brokers awarding account opening and funding bonuses to new traders.
Since then, brokers have devised new forms of forex promotions and trading benefits for traders. Trading bonuses are no longer restricted to just new traders funding accounts for the first time. Now there are seasonal bonuses and a whole lot of other benefits used by forex brokers as trading incentives for traders.
Trading bonuses are extremely worthwhile and will benefit the trader when used properly. The amount of money that a trader makes in forex is directly proportional to the amount of capital invested in a trade. If two traders make a profitable trade from the same position on a currency asset, but one trader made a trade with 0.1 lots and the other with 1.o lots, the trader with the bigger lot size will obviously make more than the trader who used only 1 mini lot. The irony of this scenario is that the same effort and brainwork it takes to make a trade of 0.1 lots is the same used for the 1.0 lot trade. The only difference is the lot size. Larger capital allows the trader to make larger trades per position. If the trader who used 0.1 lots tries to trade the same trade contract size with the other trader, he will either be told by his brokers that he does not have enough margin for the trade, or his account will be overexposed if the trade is able to sail through. If the trade had gone the other way, the standard lot trader would live to trade another day but the mini lot trader would have been blown out of the market.
This is why forex promotions and bonuses are very important for traders. They allow traders to bolster their trading capital and give traders the opportunity to make more money relative to what they brought to the table in the first place.
Let us examine some of these forex promotions and benefits.
New Account Bonuses
It is almost an industry norm for new traders to be awarded new account funding bonuses. These may range from 25% to 100%. However, traders should note that such trading bonuses cannot be withdrawn from the account until the trader has generated a certain amount of money in spreads to cover the cost of the bonus. Traders are also advised to stick to brokers who offer a maximum of 50% bonuses. In essence, the trader's capital should be more than the trading bonus so the account is not overleveraged on the trading bonus.
Seasonal Bonuses
Some brokers now provide seasonal bonuses to traders as part of their forex promotion packages. By seasonal bonuses, we mean bonuses awarded at special seasons such as Christmas, Easter, or Thanksgiving Day bonuses.
Market Engineered Bonuses
Some brokers have also realized that trader interest is rekindled when the market experiences marked volatility. At such times, brokers can capitalize on the interest generated by market events to incentivize traders who have been suiting on the sidelines to take the decisive step of funding their trading accounts anew and get rewarded for funding their accounts. One broker that does this all the time is Ava Financial Ltd (www.avafx.com).
No-Deposit Bonuses
The no-deposit bonus is a market revolution in which traders are now promised trading bonuses into a live account that they open, without any prior bonus. Examples of brokers that provide this no-deposit forex bonus promotion are:
–        FXCM: provide a £50 account micro account to residents of United Kingdom and Ireland.
–        FXOpen: provide a $25 no-deposit forex account bonus to traders irrespective of country of origin.
–        OctaFX: Provides a no-deposit bonus of $8 account into a forex micro account.
–        Plus500: Issue a no-deposit bonus of $25 into a live account. Terms and conditions apply.
–        Varchev Brokers: have an ongoing forex promotion where traders who open a live account before September 30, 2012 are given a no-deposit bonus of $20.
Traders are specially advised to take advantage of the no-deposit bonus forex promotions as these are a completely risk-free way of trying out the forex market under live conditions using real money. The no-deposit forex accounts can therefore serve as a useful transition point from a demo account to a live account. Beginners will find this very useful, and indeed, a very careful trader can actually start a forex trading career and build up the capital in this account to appreciable levels using micro lot trade sizes.
The forex promotions are there for the trader's benefit therefore traders are advised to make the best use of them whenever possible.