Deutsche Bank Implements Hiring Freeze Amid Financial Concerns
November 8, 2016
Deutsche Bank Implements Hiring Freeze Amid Financial Concerns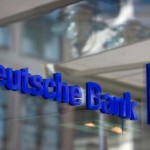 German banking giant Deutsche Bank AG has instituted a company wide hiring freeze intended to reduce costs as the company endures a decrease in share prices and increased concerns over future performance. The hiring freeze was announced on Wednesday.
Deutsche Bank AG has been facing consistent difficulties as a result of a series of legal compliance failures that have brought the lender under investigation from both American and British regulatory agencies. The primary allegations against Deutsche Bank have involved the mis-selling of mortgage-backed securities prior to the 2008 financial crisis and a $10 billion mirror-trading scheme involving its Russian branch. For the past two months, Deutsche Bank has been involved in settlement negotiations with the United States Justice Department over a settlement payment in the mortgage mis-selling matter.
Although the settlement between the German bank and US regulators would clear up one of its longest-standing legal difficulties, the prospect of a large expenditure of capital in a settlement payment has had a negative impact on investor confidence. Over the past year, shares of Deutsche Bank AG have lost more than half of their value, dropping from a high of £25.12 in October of 2015 to a current level of £10.91. This situation has also been exacerbated by increasing financial regulation in Europe, volatile global markets and the prevalence of negative and near-zero interest rates among global central banks. Other European banks have had similar decreases in stock price, but Deutsche Bank has been the hardest hit. For comparison, the Swiss lender Credit Suisse sat at £18.97 in October of last year, and currently trades for £10.43, a considerably smaller loss of value than that of Deutsche Bank's stock.
In response to these negative conditions, CEO John Cryan has for some time been pursuing a series of policies intended to cut costs and limit risk exposure. Mr. Cryan has rolled back management bonuses while at the same time temporarily halting dividend payments, the latter a move which troubled many investors but allowed the firm to continue operating at a lower cost level. During the same period, Mr. Cryan has overseen the creation of a reserve of capital meant to pay for legal expenses and settlement payments to various government agencies.
The hiring freeze announced on Wednesday could save Deutsche Bank AG as much as £1.72 billion this year, according to some analysts. However, whether or not the freeze will benefit the German lender in the long run remains a more open-ended question. The Wednesday announcement triggered a drop from £11.12 at close of trading on Wednesday to £10.71 at opening on Thursday, though some recovery occurred through Thursday trading. Investors may see the money-saving move as damaging to future growth efforts, which are essential for the bank to regain the ground it has lost over the past year.
At present, it is unclear what steps Deutsche Bank may have to make going forward in order to return to profitability and manage capital costs as its legal woes are settled. Mr. Cryan has already suggested that the bank may experience a second straight year of losses and that both further cost-cutting measures and capital raising measures could be pursued by bank executives in the coming months. Discussion of asset sales has already taken place, though the selling off of bank assets would likely do little to assuage the already low confidence of investors in the firm.