Copart Stock Generates Buzz in Uncertain Market
February 22, 2016
Copart Stock Generates Buzz in Uncertain Market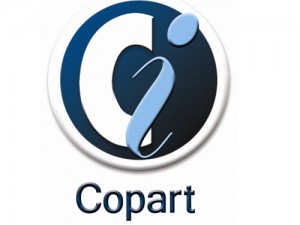 As many blue chip companies struggle to maintain profitability and investor confidence, some investors are turning to less well-known firms to find greater opportunities. One stock that has caught the eye of some investors and generated positive buzz over the last month is that of Copart, an online vehicle salvage auction firm. While it is far from a common name in the markets, Copart has made impressive gains in recent months and has been listed by several analysts as a potentially profitable lower-risk stock.
One of the advantages offered by Copart is it relatively low liability in assets. Being an online platform for vehicle auctions, the company requires fewer costly assets than many other traditional businesses. This gives it a greater resilience to economic upheavals than some businesses that are more reliant on heavy spending as a regular part of business. This is complemented by the Copart business model, which is largely based around selling automobiles to used car dealers who then make necessary repairs in order to sell at retail prices. Because the market for such used vehicles is generally less affected by economic downturns than the market for new vehicles, the Copart business model is one that allows it to weather recessions and downturns relatively well.
At present, the buzz that is surrounding Copart stock is largely the result of a price increase following a decline that occurred in the first weeks of 2016. With the stock currently at a price that is historically lower than average, many analysts have suggested that now may be the time to purchase stock in Copart before prices normalize. At its lowest point in the past three months, shares of Copart were trading at $33.01. In the weeks since, the stock has rebounded to $35.99 as investor confidence has grown steadily. Across a five-year sample period, the stock has also shown itself capable of delivering long-term growth, having gained more than 50 percent since February of 2011.
While shares of Copart have some significant advantages, there may also be drawbacks for more risk-tolerant investors. Copart is a better investment for those who prefer safer stocks, but is unlikely to produce the rapid growth that higher-risk investors will favor. As a long-term investment in a business that has several advantages in an uncertain market, however, Copart has a certain degree of merit. While no stock or business is ever guaranteed as safe, Copart's record of dependable returns and the endorsement of several analysts makes it well worth consideration for the more conservative investor.