Bank of England Pushes Interest Rates Lower
Bank of England Pushes Interest Rates Lower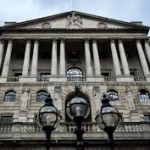 In an announcement made on Thursday, the Bank of England outlined a series of measures intended to buffer the country's economy during the unstable period many analysts believe awaits it following the UK's decision to secede from the European Union. These measures included a further decrease in the country's already lowered interest rates and a massive program of bond purchases of both public and private bond issues to stimulate economic growth.
The most drastic measure of the new program is a reduction of UK interest rates from the current 0.5 percent to 0.25 percent, coinciding with a comment by Bank of England Governor Mark Carney that the rates could be pushed even lower if needed. The new interest rate is accompanied by a policy of lending directly to smaller banks issuing loans to consumers, which is intended to make the new lower interest rate available to those taking out loans for small businesses, homes, automobiles and other expenses. According to Mr. Carney, banks that fail to pass on the savings from the lowered interest rate will be subject to a financial penalty from the Bank of England.
In addition to lowering interest rates, the UK's central bank also announced that it would be purchasing roughly £60 billion of government bonds and £10 billion in private sector bonds to stimulate growth and investment in the coming months. The majority of the capital injected into the economy through the private bond purchases is expected to go into service and manufacturing sector firms, with financial firms ineligible to receive cash injections through the program.
The new stimulus program is the Bank of England's response to projections of both high inflation rates and a possible recession linked to the falling value of the GBP. As the economy and currency markets adjust to the effects of a British exit from the European tariff free zone, the value of the country's currency is expected to continue to trend downward. With the new stimulus, however, the central bank hopes to create a counterbalance to that effect, staving off the worst possible outcomes of a potential Brexit-based recession.